What would we all be without our clients, right? And respecting their privacy is definitely our priority. We're living in a world of naivety and frauds are making the headlines more and more every day. Don't share your credit card info! is a mantra, but mistakes can be avoided - by masking this sensitive data! Say no more: we got a WFA just for that.

Start by creating a trigger with Message created event.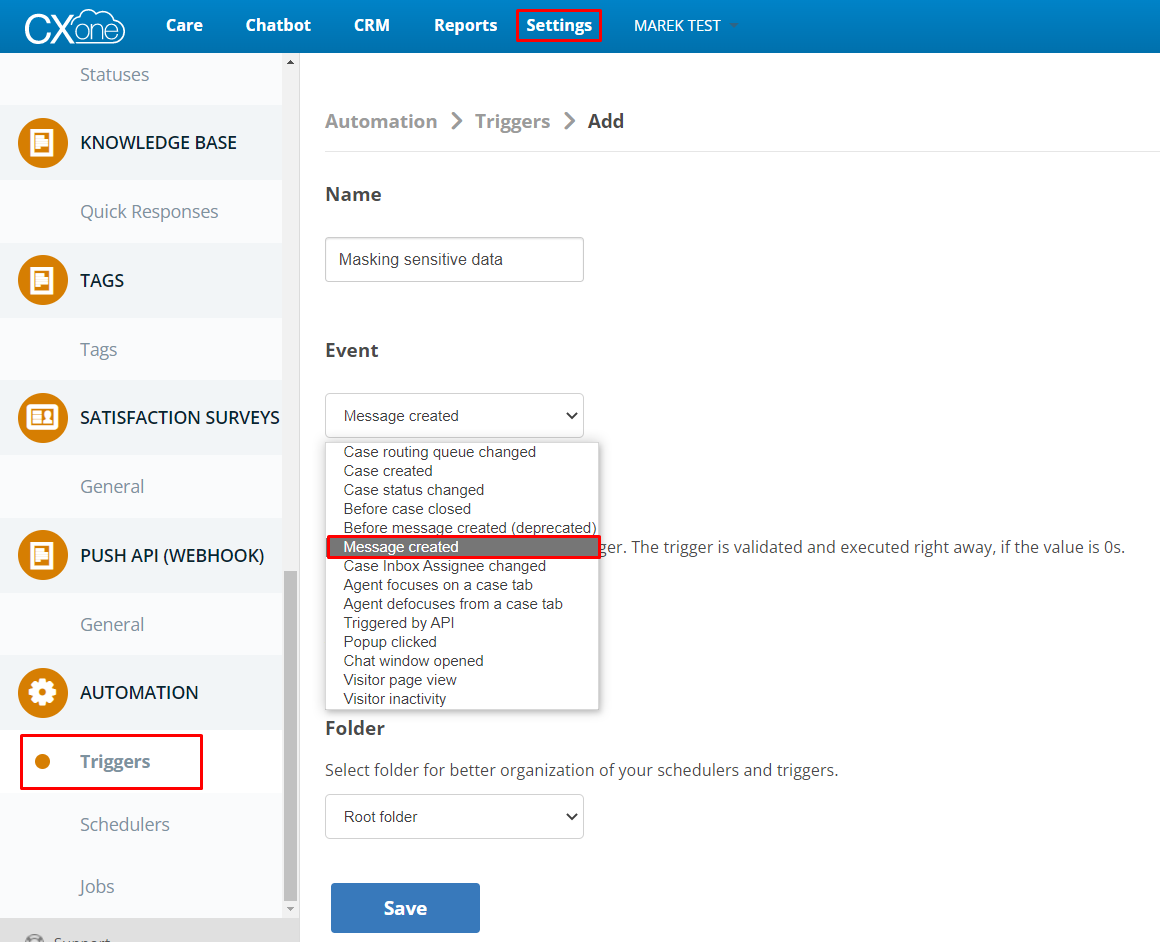 Hit Save please. Next we're gonna need to create some conditions. The crucial one is Message direction condition set to Inbound.




The other key condition is Included channels condition. We're going to use Live Chat channel, click add: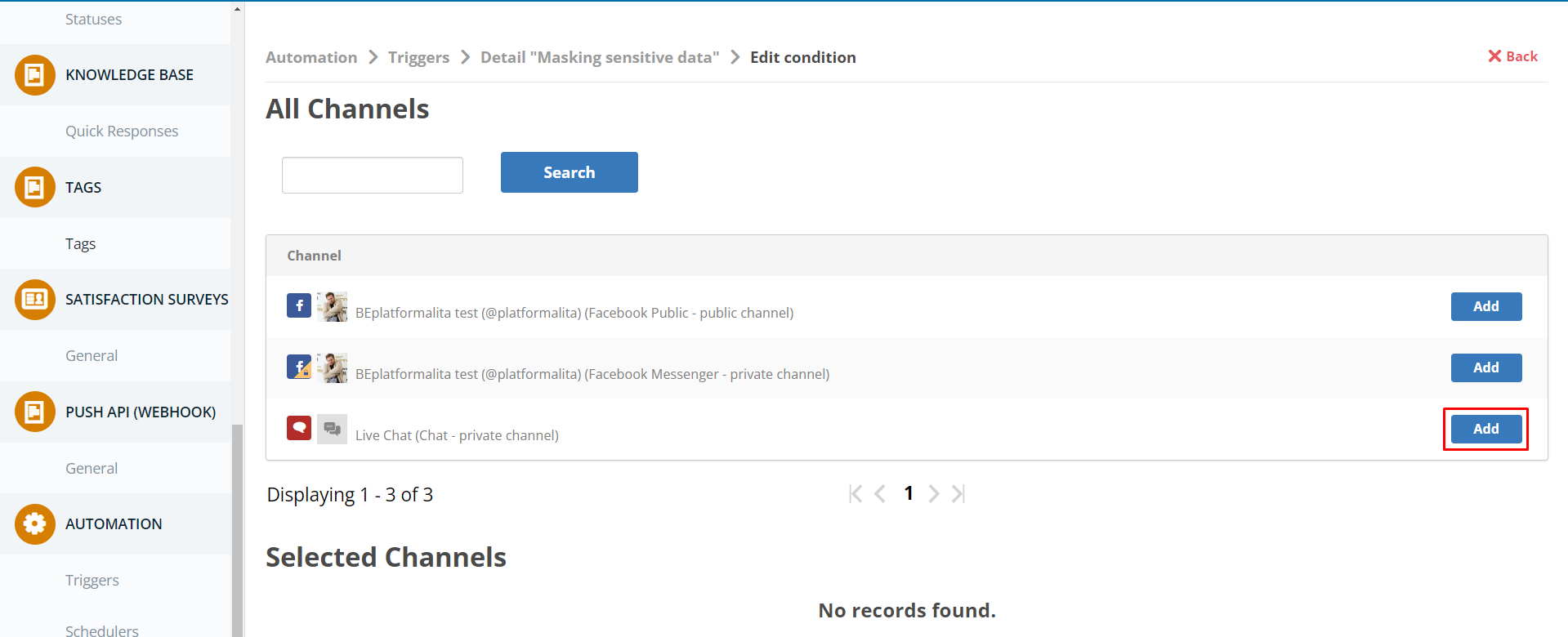 Other conditions, such as tags, date and time or even a custom script are optional.

Let's move on to creating a Job for our Trigger.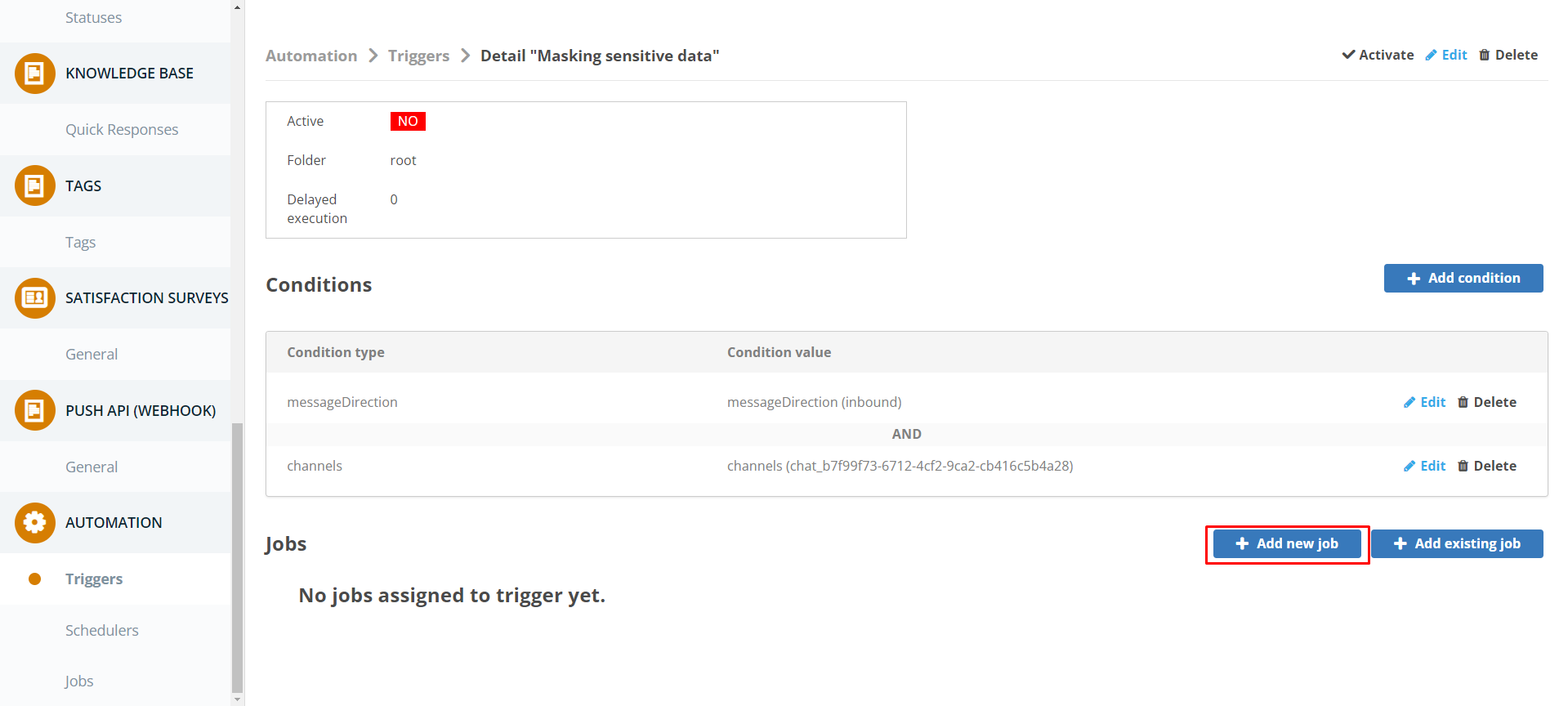 The name of the job says it all: pick Mask credit card number in message content and hit Save.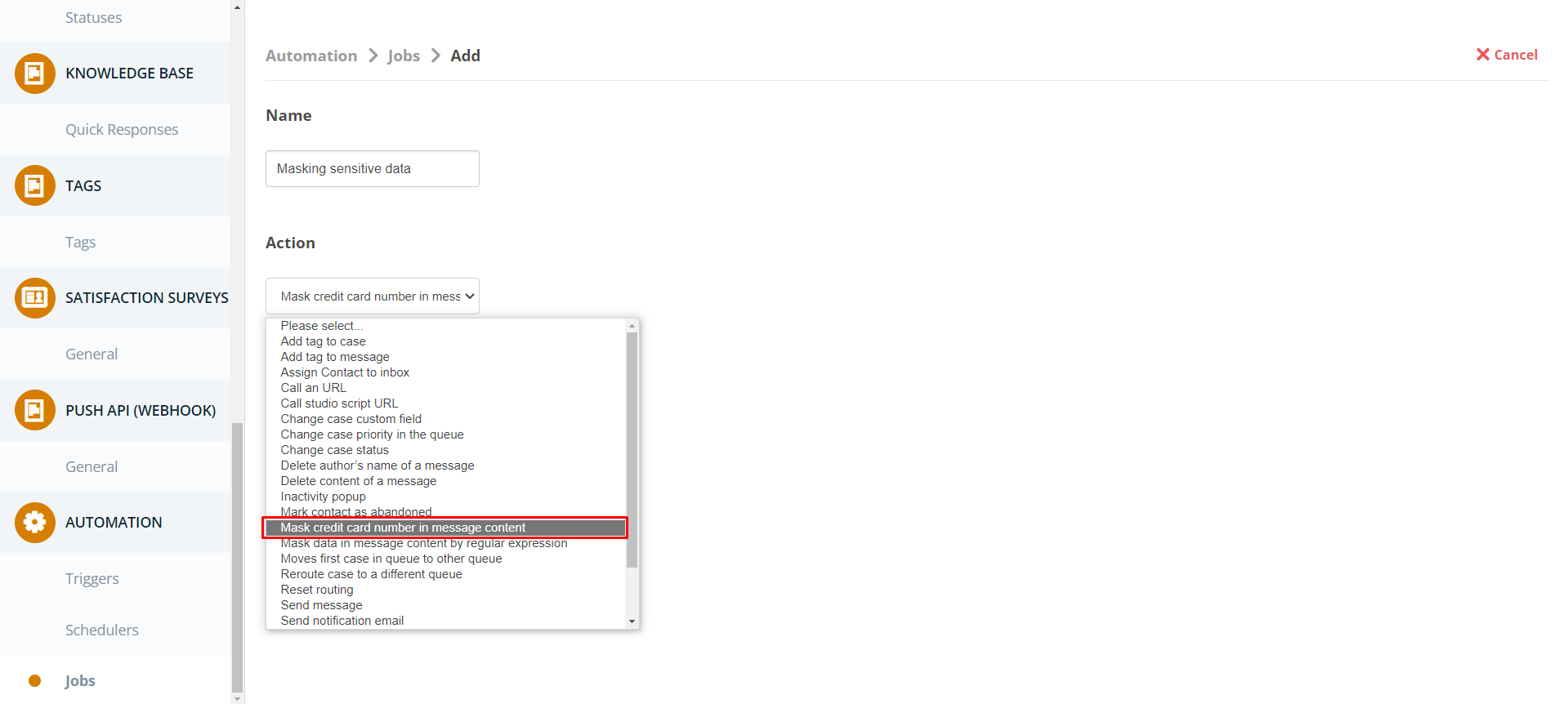 And we're done! Now every time that...oh wait! Is the trigger not working? Silly me, we forgot to activate it! Always remember that triggers and schedulers can be turned on and off. So please, activate the trigger.



And we're done! Now anytime a customer sends digits in a credit-card format, our WFA will mask it and keep it safe in the wallet, where it should stay.

So when your customer is writing this to Live Chat: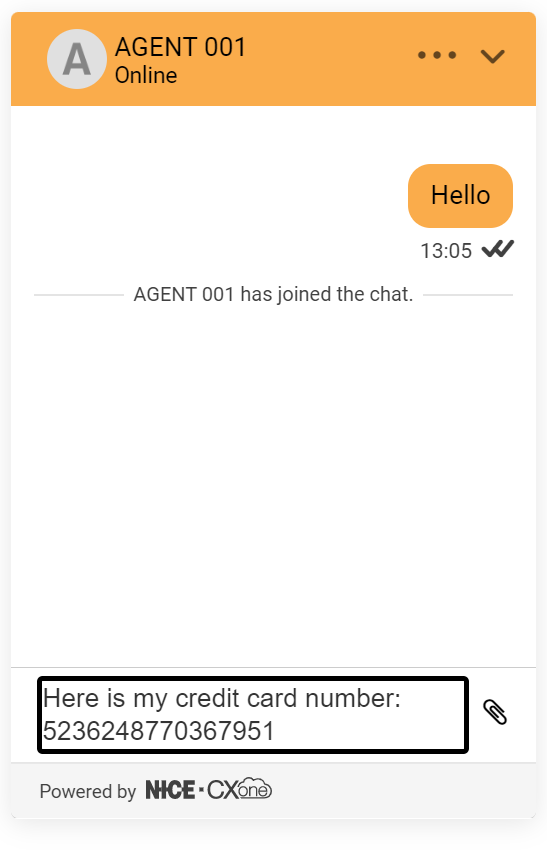 This will be sent to Live Chat: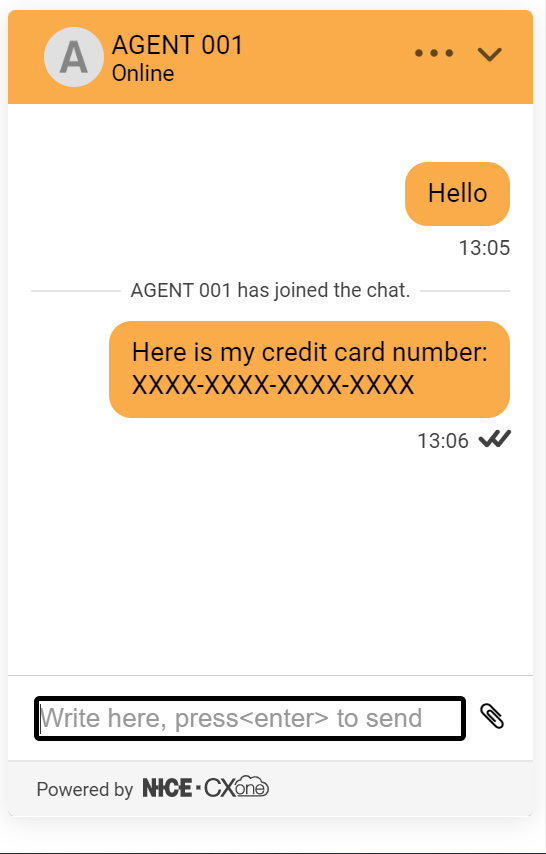 And your agents will get the same outcome: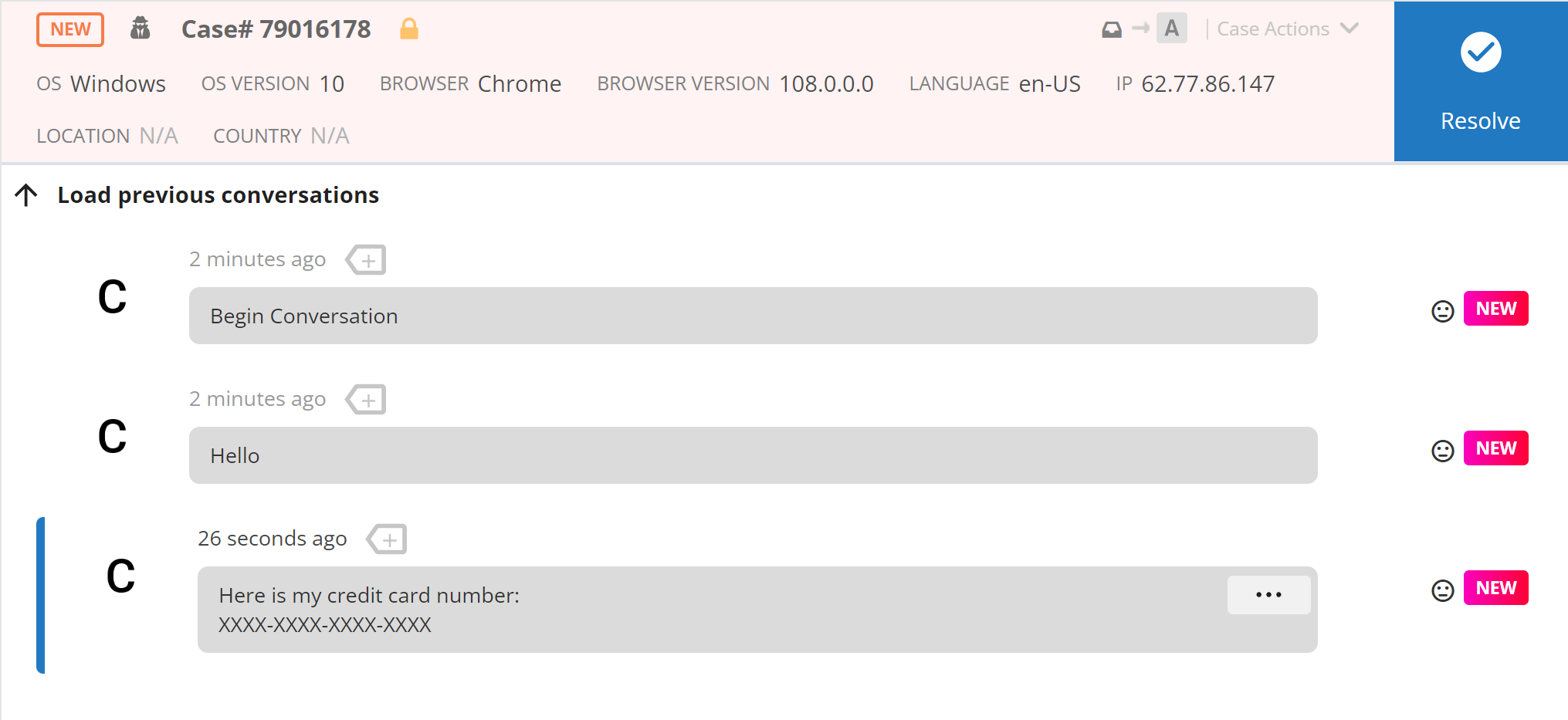 Safety first and always, right? :)