These are cases that agents interact with without being assigned to them. This happens when the agent picks cases from the case search or replies inside a public post instead of only working on those cases assigned to the agent's inbox.
The case has to be assigned either via the system (get cases button) or manually to have the owner/ inbox assignee. If the agent does not assign the case to themselves, the case related metrics (FRT, RT) from that specific case do not count towards their reports.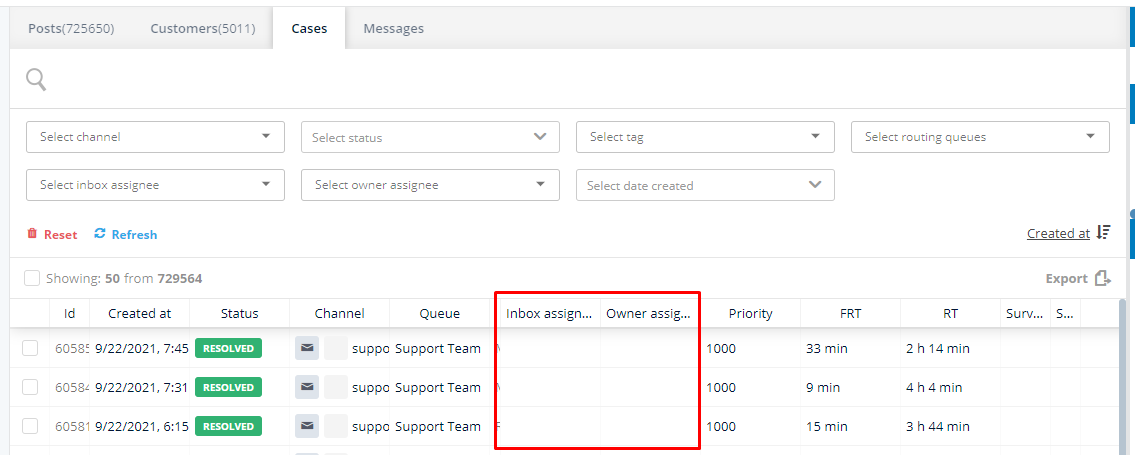 Inbox assignee is the agent that has the case actively in their inbox at the moment. After they close the tab with the case, they are no longer the inbox assignee but remain the owner assignee unless the case is assigned to someone else.
The owner assignee is the owner of the case and all case related metrics generate towards their agent performance.