Slack is a collaborative messaging channel, usually used to discussed work-related topics and issues. It offers a wide variety of integration options such as task managers, document editing tools, bots and many more. The main features of Slack are inbound and outbound messages and sending file attachments.
How to set up Slack?
Before setting up Slack you will need the following:
have Slack enabled

administrator-level permissions in the Slack workspace

be logged in the Slack workspace
Go to settings/ all channels and click the slack button


*Don't have the slack button in your list of channels? Reach out to the Support team and we will enable it for you.
In the Slack settings click the create new channel button


Confirm the connection between the platform your Slack workspace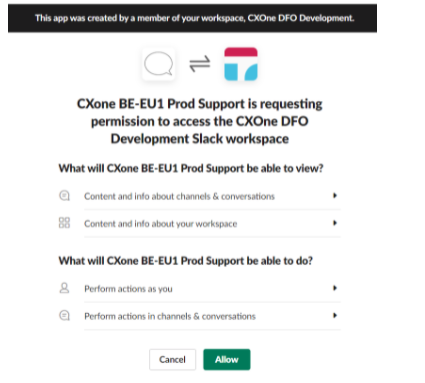 The connection will create a new app in the workspace. Open the configuration of the app in Slack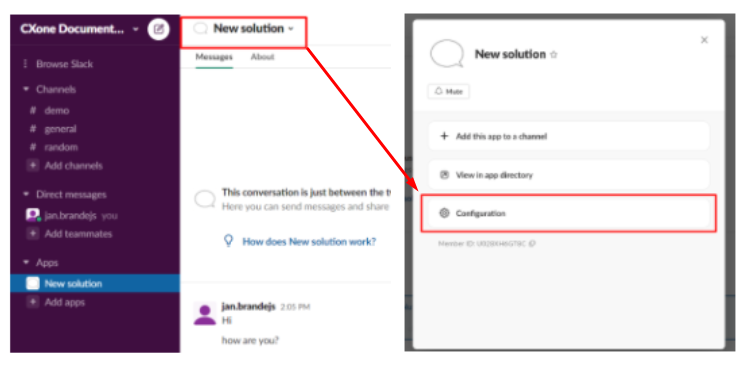 Find the Bot User section to edit the name of the Integration



if you change the name, you will need to remove and connect the channel again to see the change in the platform.
Outbound messages are enabled by default. You can disable them in the settings/ channels/ Slack/ Outbound - disable


Don't forget to add the channel to your queue routing :)