You can use forms to add a level of customisation to your case custom fields. Here are the 3 main functionalities of forms:
Customize the pre-chat survey forms on different chat channels – more identifying questions on the website, fewer on your app.
Require agents to complete certain fields prior to Resolving the case.
Display different custom fields in the agent console per channel.
In this article, we will show you how to set up the different fields for different channels.
First, we will add a new form in the settings. We will do so by going to the settings/ forms/ add new form


Name it and choose the type "Customer Contact (Case)"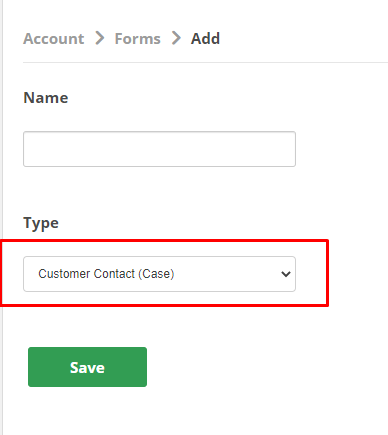 *Public secure form - allow you to define the custom fields in the form
Once saved we will connect the custom fields to the form. Click the custom fields button



And choose from the list of available fields


You can see there are 3 options for the added field:
Set as visible to agent - you can choose whether you want to show the information you are collecting from the customer to the agent
Turn storing data on (off by default) - when this is on the data filled in will be stored in our database. You might consider leaving this off when the customers fill in any sensitive data
Set required - set the field as required to be filled in by the customer
Now let's connect the field to the specific channel!
Go to the settings/ channels and find the one you want to use the field on. Notice the Edit custom fields on the right side.


You can choose whether to:
show all available custom fields (all default)
not show any custom fields
choose some specific ones (based on the form)
When you choose the based on the form, a list of available fields will show up. Simply choose the ones you want to show your to agents and save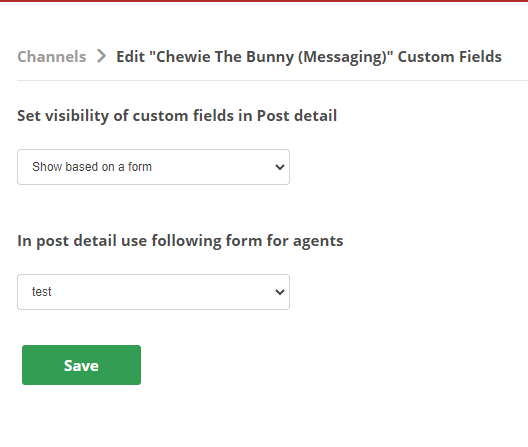 Do not see the forms in your settings? Reach out to your account manager or to our support team for help!