Brand Embassy provides a Single Sign-On feature, allowing users to securely authenticate with multiple applications and websites by logging in only once—with just one set of credentials (username and password). The feature is available upon request, please get in touch with your account manager if interested :)
Once the feature is enabled, it will be visible in the Settings section: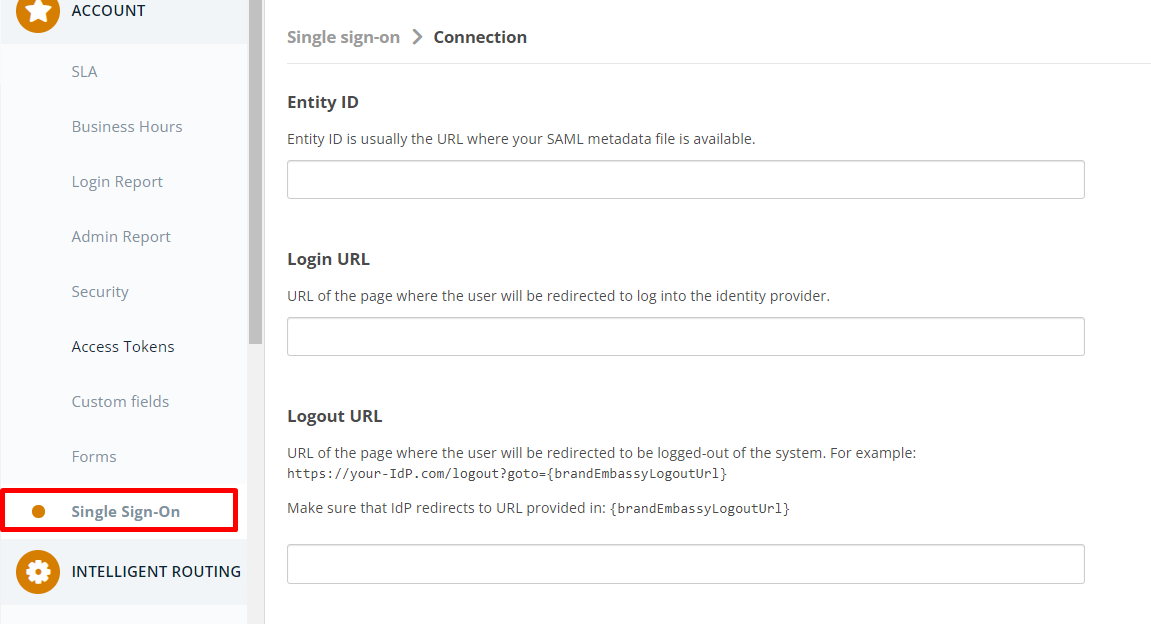 By clicking the "Single Sign-on", the following form will be displayed. Get hold of IT specialists and fill it in. Please reach out to your account manager to provide the information needed from BE side.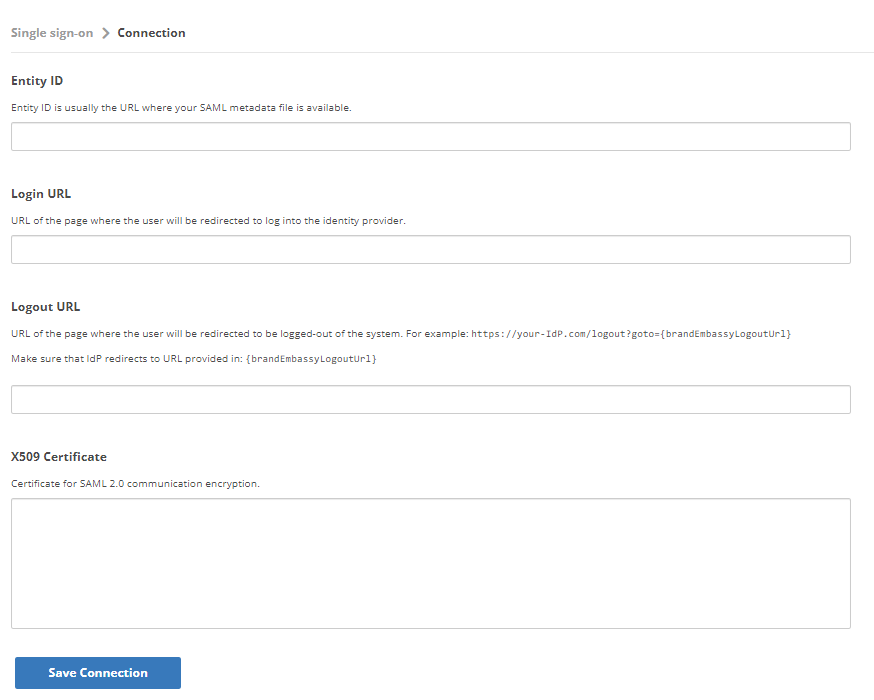 Don't forget to click Enable and run a test before giving the green light to your agents.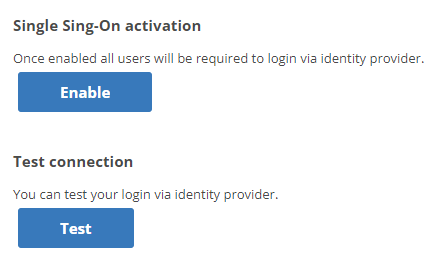 If you have any questions regarding this process, do not hesitate to contact our Support Heroes.