The forward an e-mail with Brand Embassy is simple. Click on the green box next to the e-mail you desire to forward.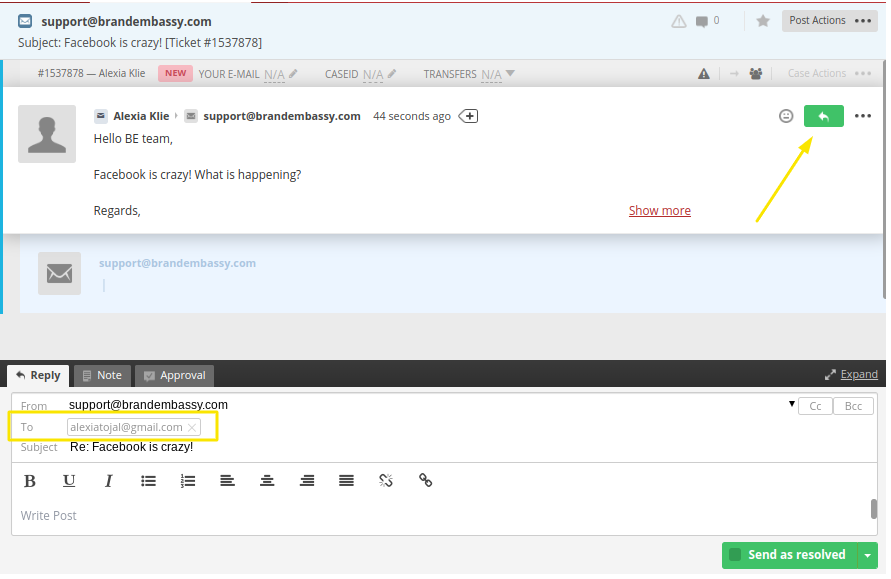 Notice that the recipient address will be by default the one who wrote the e-mail along with the green box.
To forward it, simply change the recipient to a different e-mail.

The new recipient will receive the entire previous e-mail thread and whatever message you write in your reply box.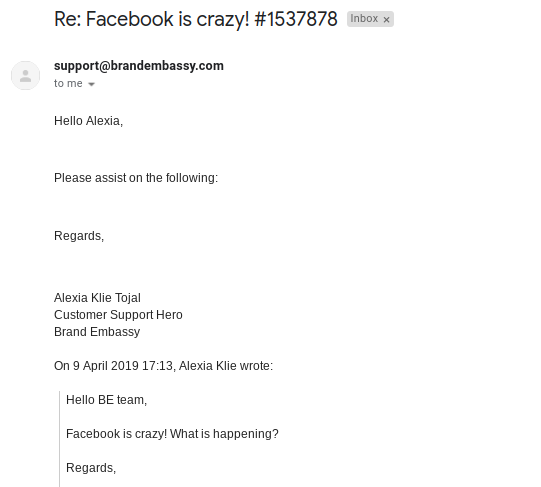 Brand Embassy's platform adds the date and name of the original sender before copying the message.