Use the Case search in the CRM section to find specific cases by using the available filters.


First, go to the CRM section and select the 'Cases' tab



You can see the filters such as channel, status or a tag. There are however some filters that deserve further explanation:
Select routing queues - see all cases which were handled by agents assigned to a specific queue
Select inbox assignee - this filter shows you all cases that are currently in the agent's inbox.

Select owner assignee - the owner assignee is the last person to touch the case and also the person to have the metrics for the case in their reporting.
In other words, if agent A handles a case but agent B is the last one to send a message before the case is closed, agent B will see the metrics in his reports.
You can also find the feedback from your customer from the satisfaction surveys in the case search


Noticed the little switch on the right side? You can order the cases based on creation date as well as the FRT and the RT ;)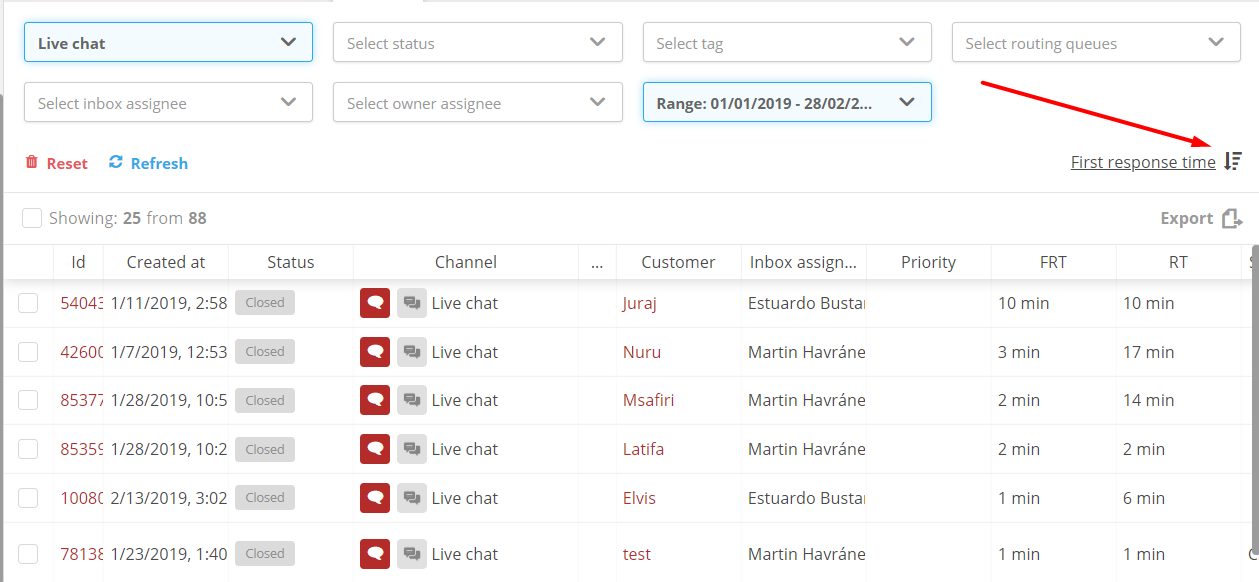 There is now a new field called context, which shows you either the last message from the customer or the subject of the email.

Once you have set up all the filters and order, you can simply click export and get all the data in a .xlsx or .csv format. The report will be sent to your email ;)
Note: Check your spam folder as sometimes the export might end up in there ;)