To get started, go to General, under Intelligent Routing on the Settings sections. Here we will set up routing settings that are common for all the queues and cases.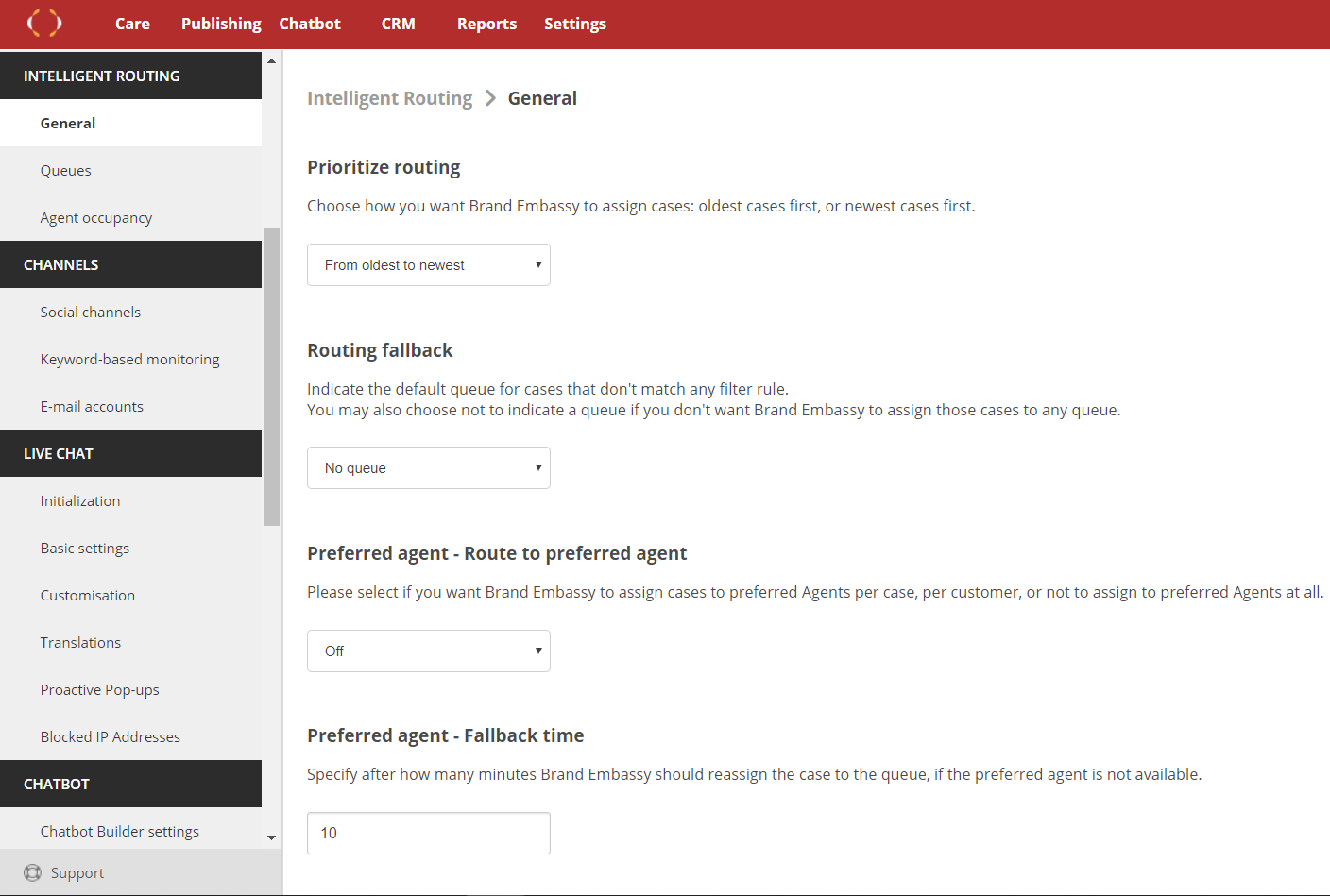 Let's go one by one together :)
The first is Prioritize routing, which allows you to choose the order of the cases.



You can either rout the oldest cases first (FIFO) or the newest ones (LIFO).
Routing fallback is where you can choose a queue for the cases to be routed to if it does not match any queue filters (will be described more in detail later).


Note: Beware that if left blank, cases that do not match any queue rules end up in the backlog.
The last two settings are related to Agents.
In Preferred agent - Route to a preferred agent you can choose if the system should automatically assign the case to the last agent assigned to that case if the agent is currently online. Otherwise, it will be routed again as if the agent was never assigned.



If you choose to route to the preferred agent and they are offline, use the Preferred agent - Fallback time to set how long should the system try assigning the case to them and wait for them to go online until the case is routed again.





Don't forget to hit the save!
Let's continue with creating a queue!