In the heart of the Routing is the Queue, where you set up the filters of rules, the case has to meet to be assigned to an agent.
To set it up, simply to go Queues under the Intelligent Routing in the Settings sections.
To create a Queue, click on "Add queue"



Choose a name for your Queue and add the teams who will receive the case matching these filters.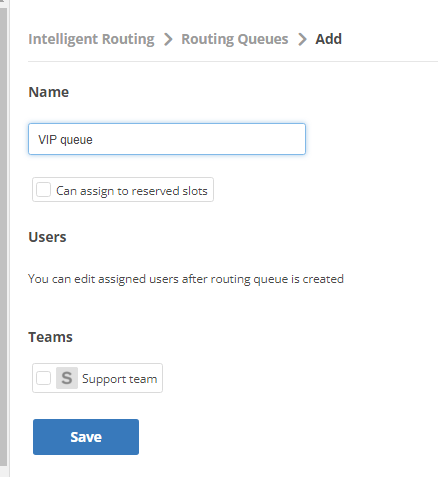 Once saved you can add the agents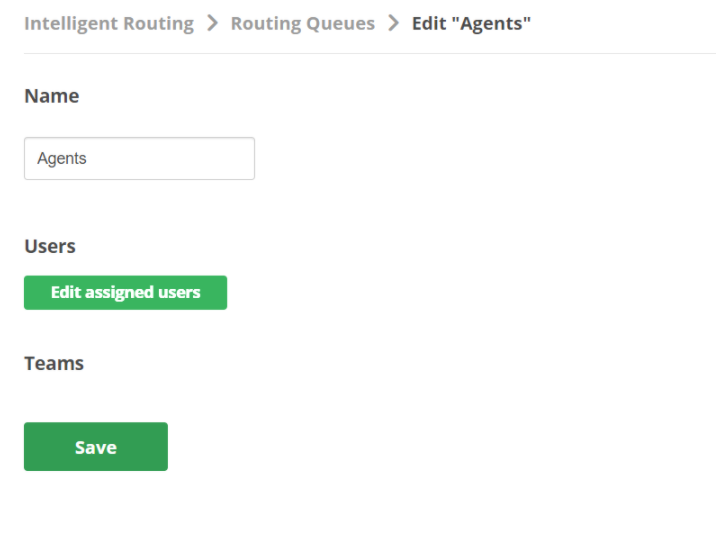 The routing works like a waterfall, so the Queue on the top is the first one to be matched up against the incoming case first. You can change the position of the queues by clicking the blue triangle.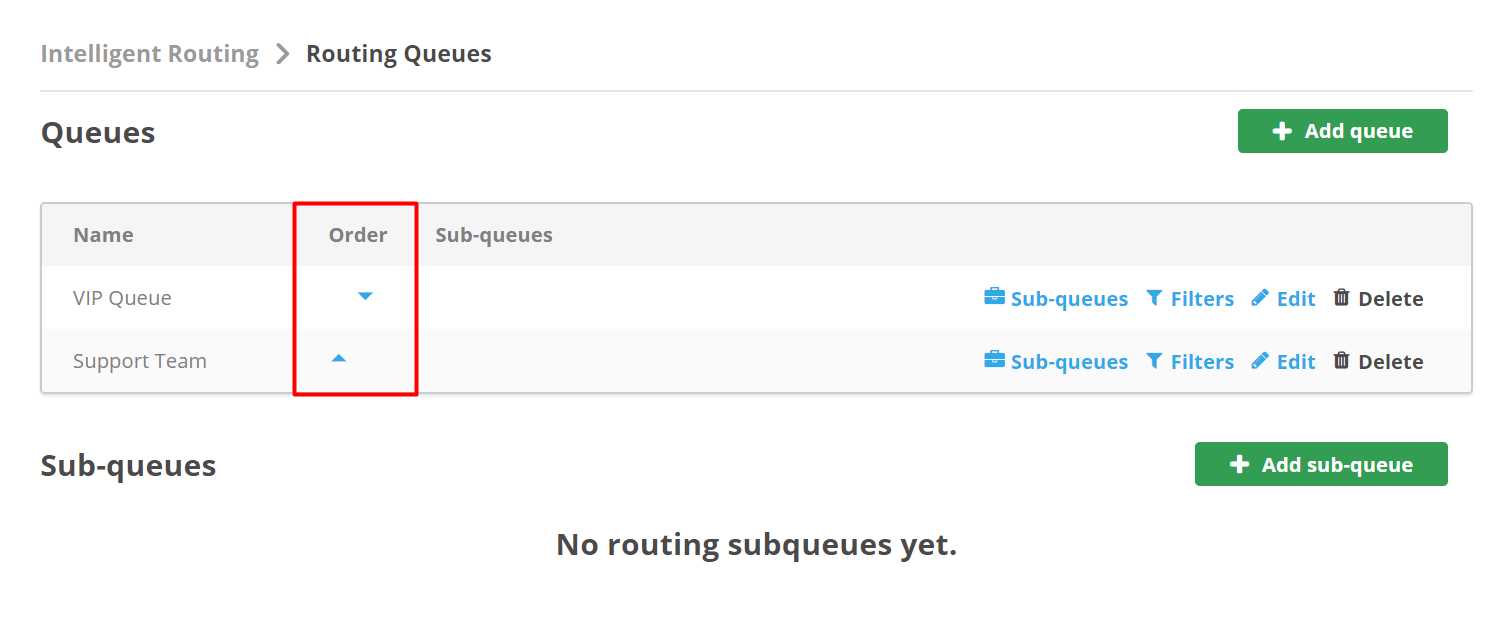 Keep in mind that If the case does not match any of the queue rules it will either remain in the backlog or will be routed to the Fallback queue if any is set.
In case you do not set up at least one queue, the cases will not be routed. So make sure that your account has at least one queue with agents and channels assigned to it.
We will learn how to add the channels in the next article ;)