Once you created an Intent, you will notice that the system shows status for it. With every status, you can view its meaning by hovering your mouse over it.
For example, let's take a look at the status "Scheduled".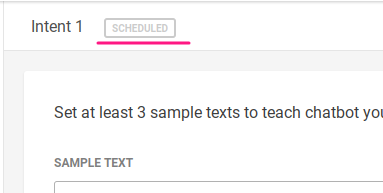 If you hover your mouse over the status, it will display the time where the AI will start to evaluate the new intents.

Status "On Going" is your AI training/analyzing the intents. And "Done" means it is ready to start recognizing it :)