Have a client contacted you through different social channels and you would like to have all client's information in one CRM profile? Simply merge the CRM profiles. Let's go step by step!
First, identify the client's profiles. You can do so by searching their name in the Customers search in the CRM section:


Once we found the matching customer on different platforms we can merge the cards by clicking on the detail: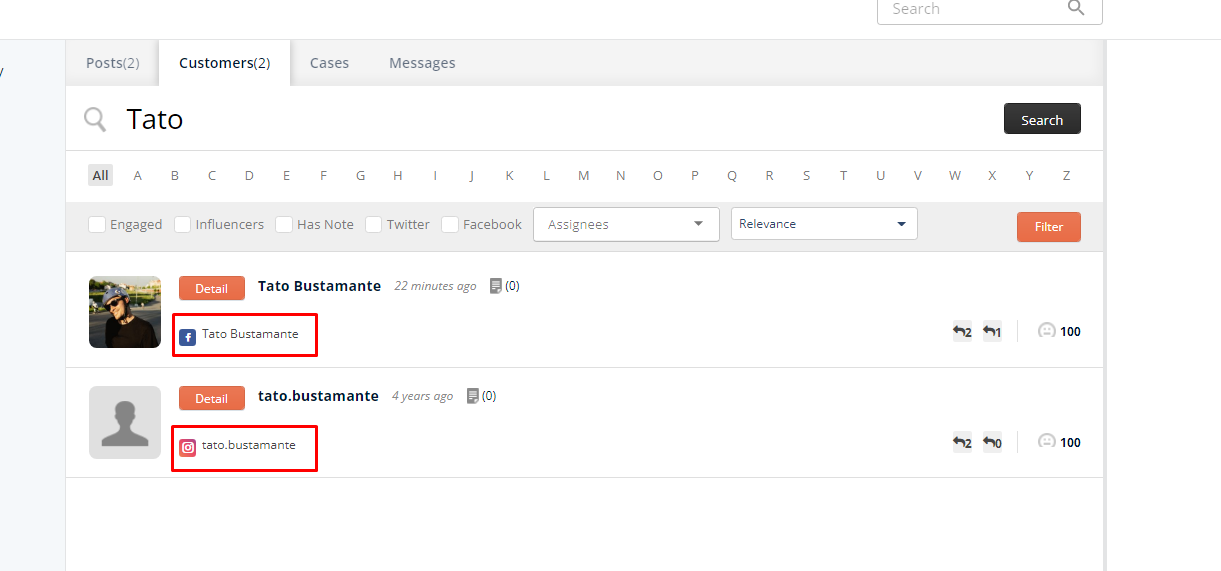 Or the Customer Card section "Detail" button in the right panel if you are entering from the post detail: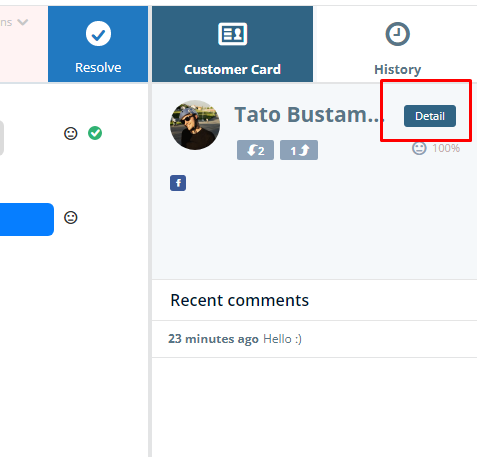 In the CRM detail, you can see a little + button next to the customer's name. Go ahead and click it.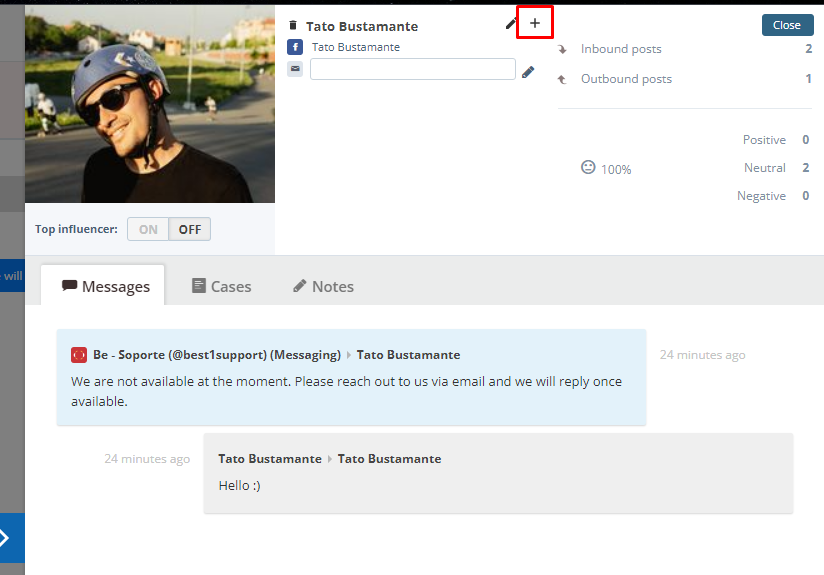 You can already see suggested profiles to merge. Choose the one you want to merge and click save: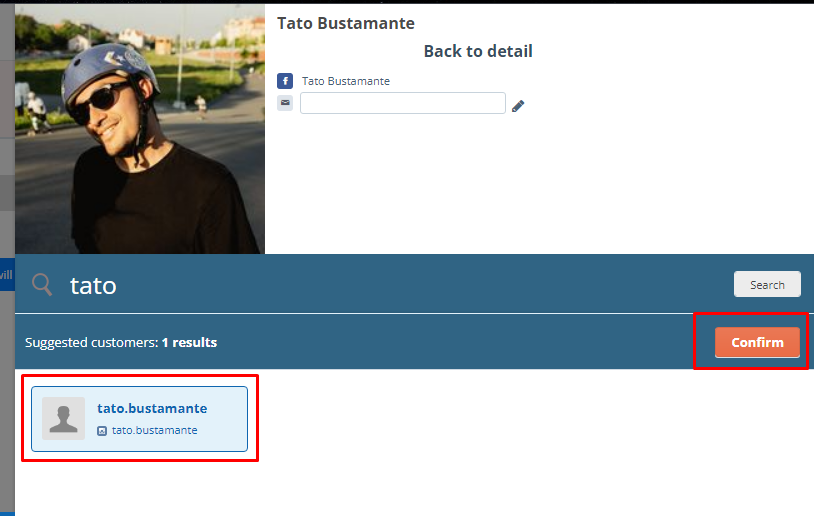 Once you confirm the merge, you can see the overview of the channels merged, communication from all connected platforms as well as tags or notes.