Welcome to Brand Embassy! This article will teach you how to start receiving and processing cases!
Once you have logged in to Brand Embassy you will be able to see the care section. Care section is the core part where you will interact with your customers.
The main part is the inbox where the tabs with cases will appear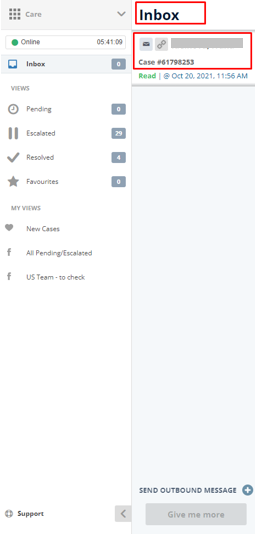 To be able to receive new cases you need to be available. Change your status accordingly and let's see what changes.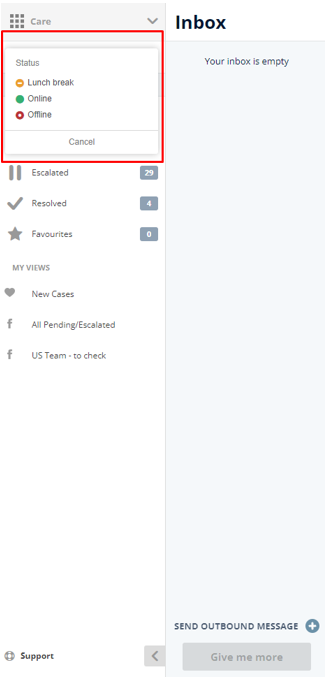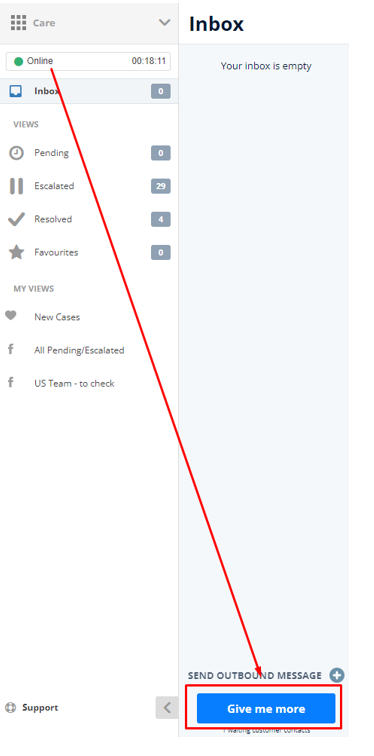 Now you are online the 'Give me more' button has turned to blue and you can receive your first case. Proceed by clicking the button. The cases will pop up in your inbox.

Note: The 'Give me more' button will be always grey (inactive) until you turn your status to online in the status bar on the right panel ;)
And like this, you have received your first case! See the number in the inbox increased to 1 and a tab has opened on the left side. You can also see the case in your inbox.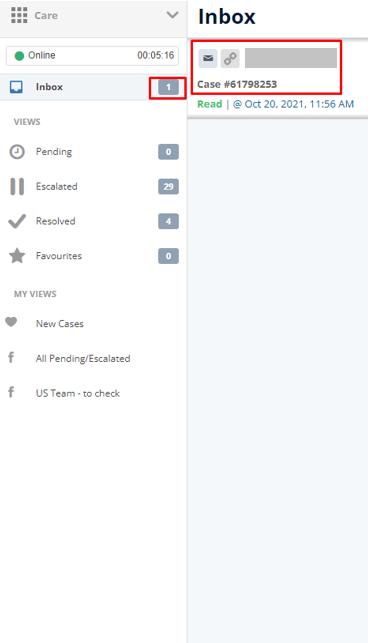 Open the detail by clicking on the case in the inbox or on the tab.
Welcome to the case detail. When you click on Case Actions -> Show details, you can see all sorts of information about the case, such as Inbox and Owner Assignee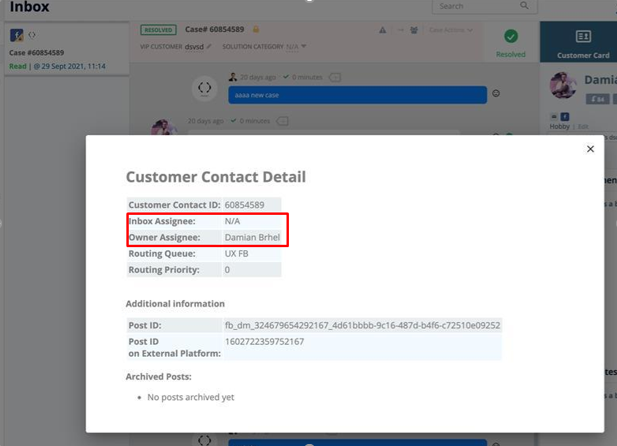 In the middle part, you can see the content and on the bottom, we have our reply box.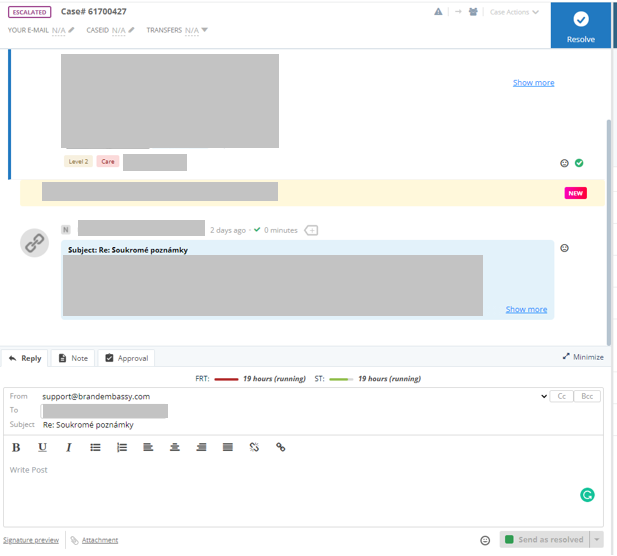 Click into the reply box, where you can type your reply


add an internal note



or create a draft for approval

You can also use a quick response from the knowledge base if your supervisor set up one for you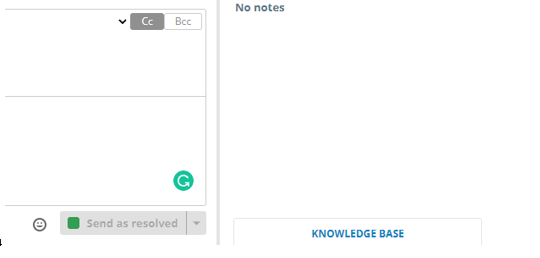 Once your response is ready, hit send :)
Closing a tab
Once you have finished work on your case you can close the tab by clicking on the 'x' on the left side of the customer's name or the 'Close tab' button.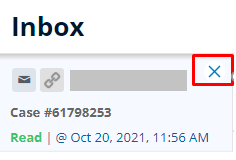 Once you close the tab you are no longer an assignee of the case. That means that the case returns to the queue to be assigned to another available agent if its status changes back to NEW/OPEN (there is a new message from the client). Closing the tab also means that you are available for the next case to enter your inbox.
Customer Card
On the right side of the care section you can see the customer profile overview. There is name or the channel(s) they have connected.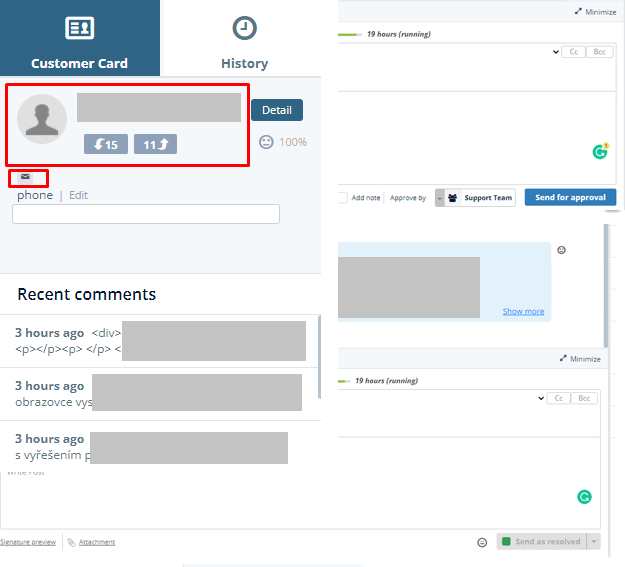 Once you click on the detail, you will see the history of communication to help you connect the dots between each channel. You can also add information about the customer such as email or telephone number based on the custom fields your supervisor creates for you to fill in.