Co-browsing enables you to share your screen with customers via Live Chat to ensure the best customer support experience :)
Let's go step by step on how does this feature works:
Once the Co-browsing is activated in your account it will be visible as a new button in the Live session.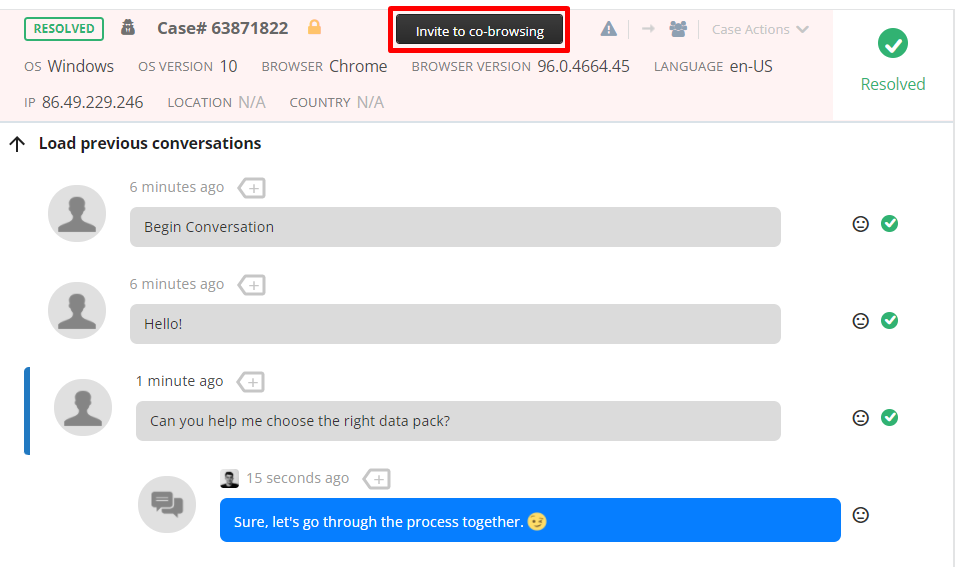 After you click "Invite to co-browsing" a chat widget appears both on customer and agent side.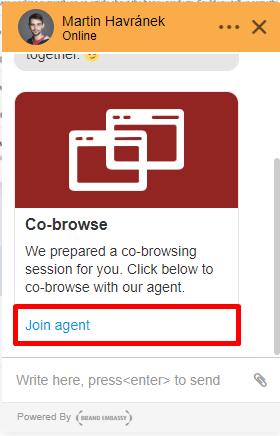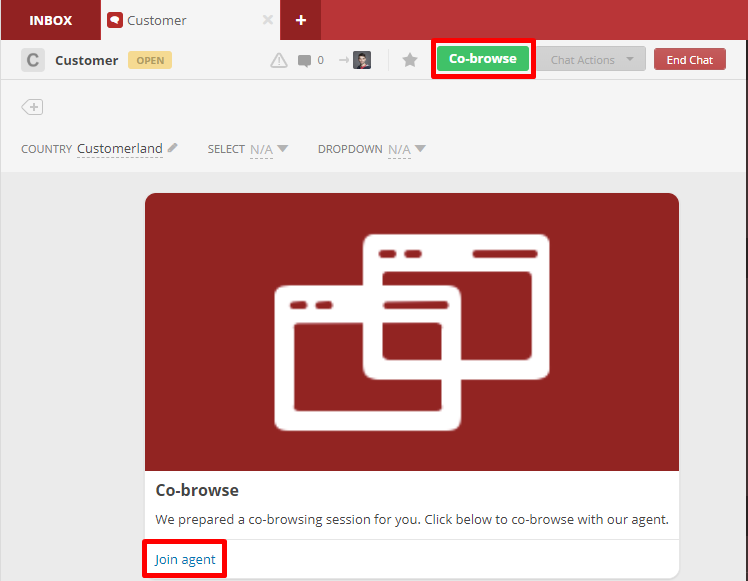 When both click the button on the widget (the agent can also use the same button as before when it turns to "Co-browse") the Co-browsing feature appears on customer side while the agent is redirected to a new tab mirroring the customer's current view.
The session mirrors only the currently active tab content. You can not see anything outside the browser nor outside the very page canvas. (e.g. console or URL bar)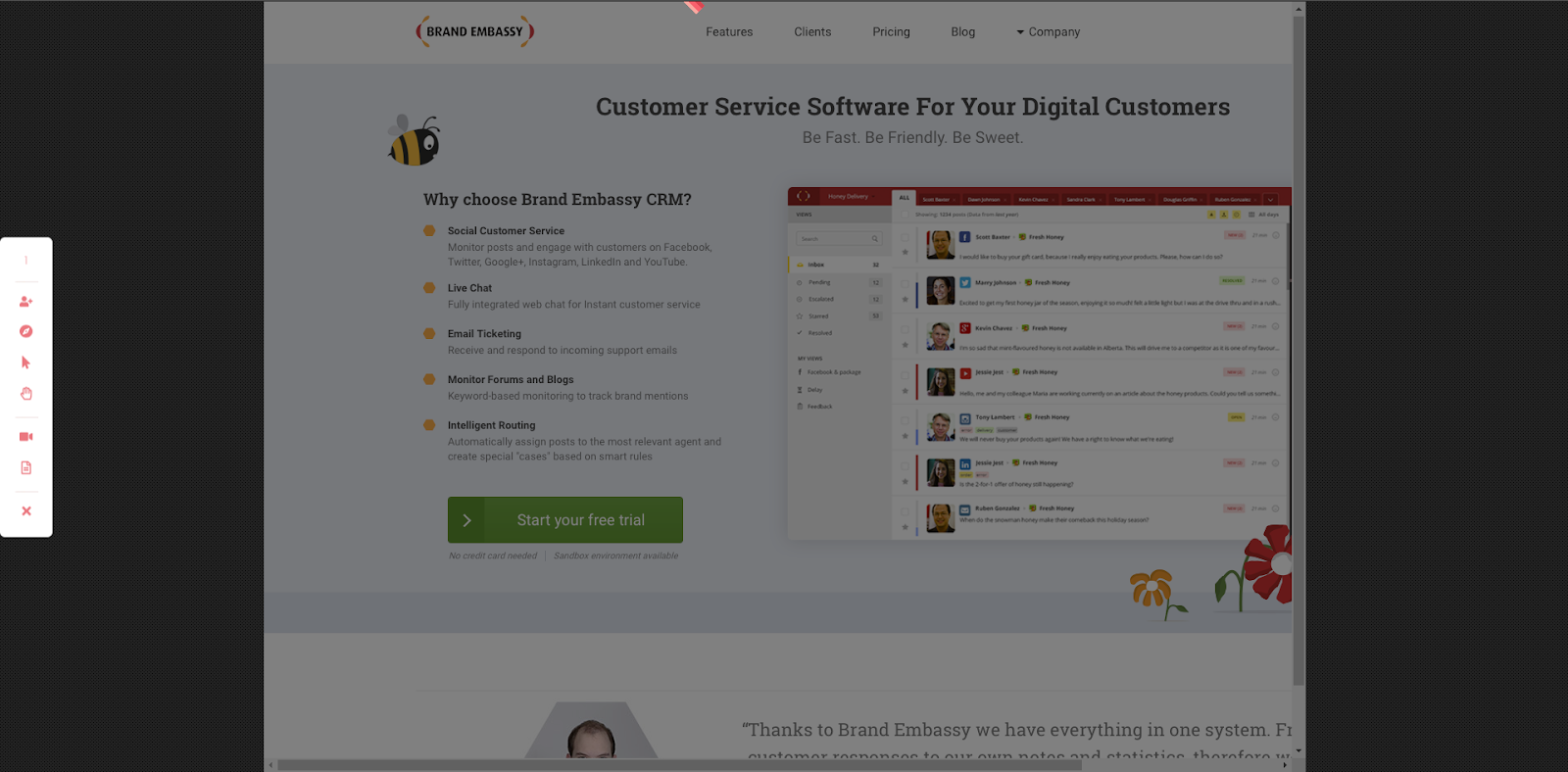 There are two roles within the Co-Browsing: the leader and the follower.
The leader is able to browse through the page normally and the follower is only able to draw/highlight on the active page.
The agent has to wait for the customer to confirm the session from their end first. Notice that by default, the Co-Browsing session will always initiate with the customer as Leader and in Control.
After the session is closed, the Live chat session continues unless the time-out had run off.
In case you were wondering what all the co-browsing icons means, do not fear! We got you a small glossary. :)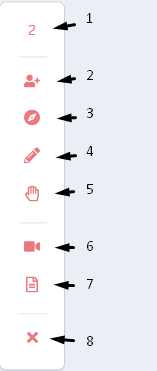 Number of users: The number of users attending the session

Add user: Clicking here it will send a link to join the session or invite by mail

Navigate to new URL: Opens the URL entered and redirects the session there

Enter draw mode (in Control only): Switch between standard mouse cursor and highlighter

Switch control: Give Control to other users

Join video chat: Starts a video chat with others

Share document: Share a document with others

End the session: The session is closed
Don't have co-browsing yet? Reach out to your Account Manager!