Apple business chat is a powerful way of communicating with all your customers using an Apple device. Connect your company to the Apple Business Chat and communicate with your clients directly from Brand Embassy.
Your Business account has to be approved by Apple, we are glad to help with that process.
You can send and receive attachments, pictures and we also support the Apple plugins.
Interested? Contact your Account Manager today!
Create interactive messages in Brand Embassy
Apple Bussines Chat offers interactive messaging that enhances the customer experience. Now, you can define those messages directly on Brand Embassy.
Let's see how to create and use message templates.
Templates
To create your message templates, go to Settings/Social Channels and click on Apple Bussiness Chat.


Click on Message Templates


You can choose one of three types:
rich links

list picker

time picker
You can also categorize the messages. It will help your agents to quickly find and navigate among the different templates.



To create a category, simply click the "+ Categories" and just name it. Do not forget to click 'Save'.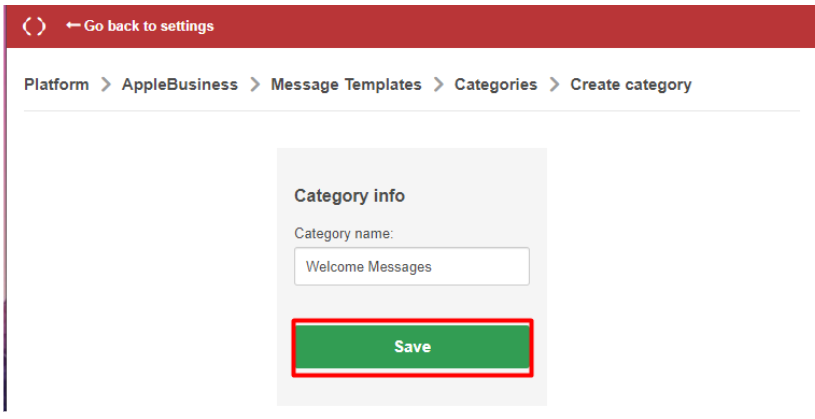 Now we will walk through each of the message types.
1.Rich Links
Choose a name for your rich link (the name agent sees), add it to a category of your choice. The title will appear under the picture you have chosen. Add the link to navigate the customer to your desired page and save.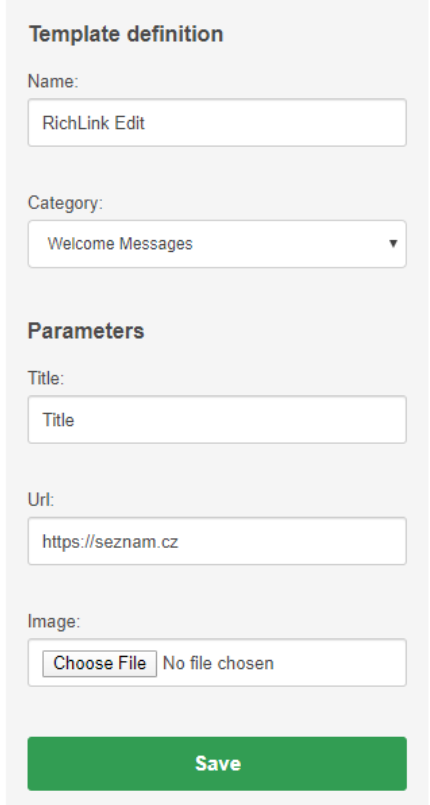 2. List Picker
It is basically a menu with options the customer can choose from. First, you create the list picker, name it and add it to a category.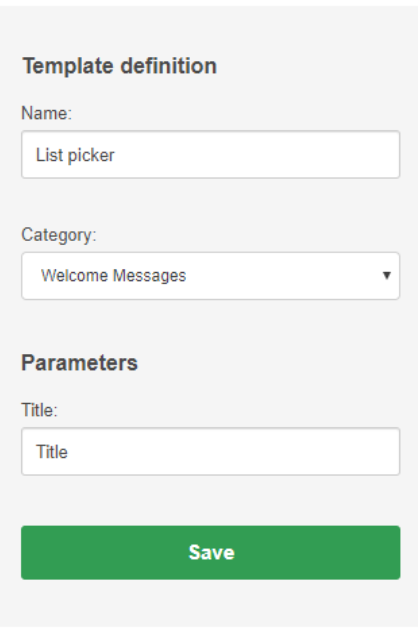 Once created, click the 'Choice' button to create the options in the drop-down:


Name it and save:


3. Time Picker
As the name suggests, you can set up time and place for an appointment with the client. Using the location information you will create a template for the place, the agent will later choose the time slot in the agent console and send it to the customer.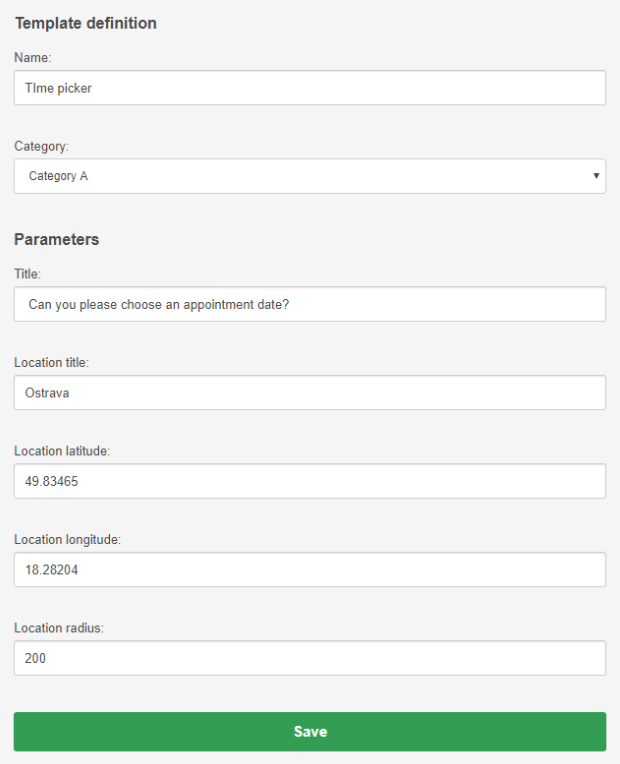 Using the interactive message templates
Now we have created the templates, we need to set up the custom component. Go to Settings/Custom Components and click on Add frontend custom templates.


Paste the settings URL (https://channels-eu1.brandembassy.com/apple-business/custom-components/template) to the field, choose the picture height and select your Apple business channel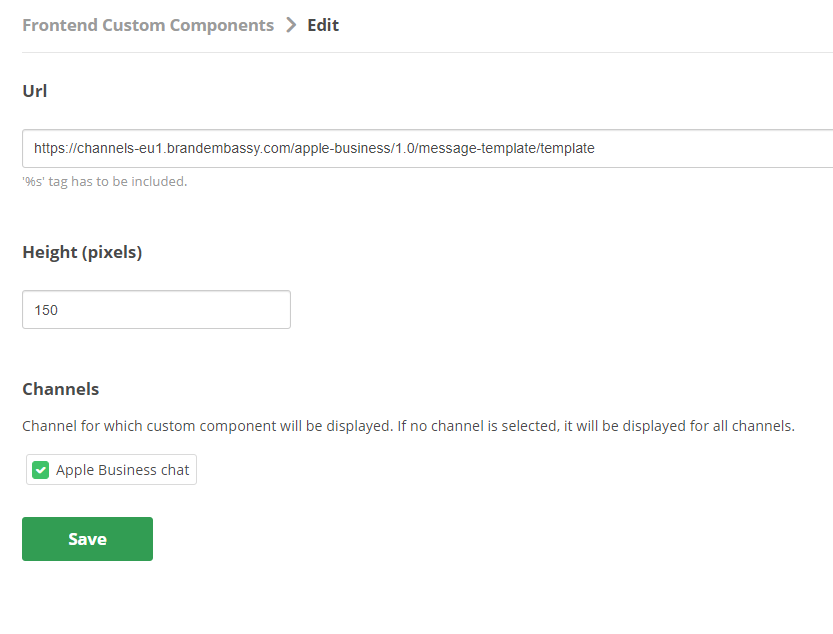 Once you have saved your template setting your agents will be able to see them in the right panel in the apple business chats