To connect a Facebook page to Brand Embassy you must have Administrator rights to that page.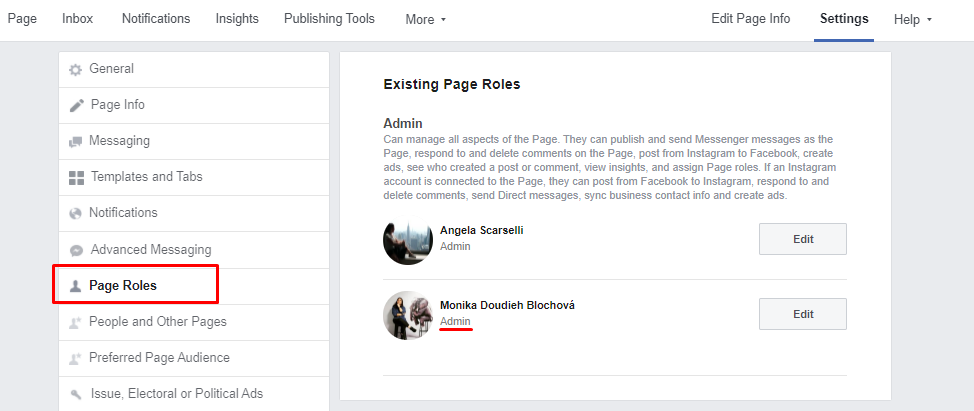 To add the page, simply click on the "Add Facebook page" button in the Facebook Public part of channels settings.

You will be asked to log in to Facebook and approve the Social care app (Brand Embassy tokens).
Make sure to select all the pages you wish to connect with Brand Embassy (this is also applicable for connecting chatbot to the Facebook messenger):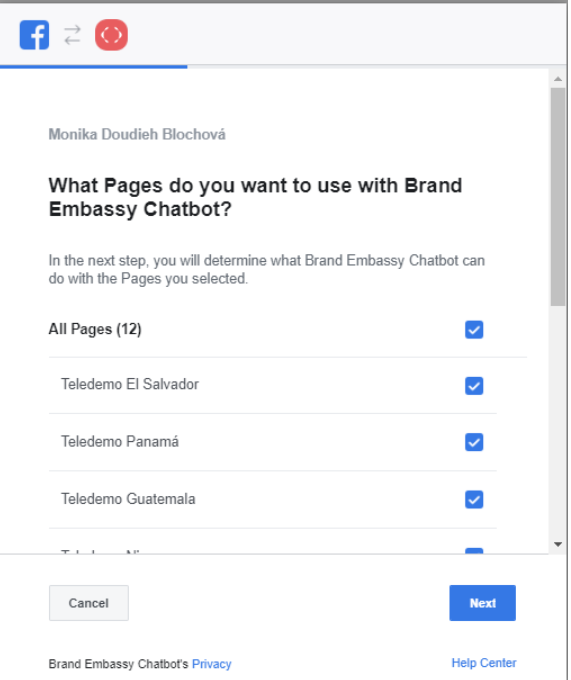 And do not forget to check all options when granting access: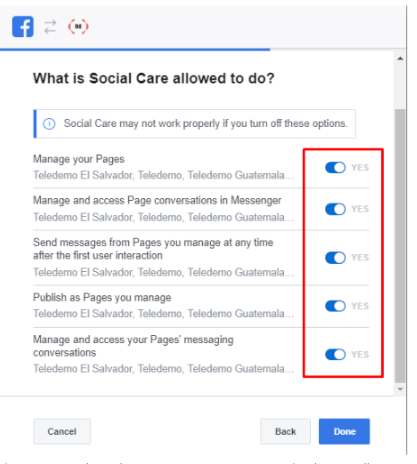 Once logged in you will see a list of pages where you have the admin rights. You can choose the page/s to add by simply clicking them (the page will be highlighted green) and then click "Add Facebook Page".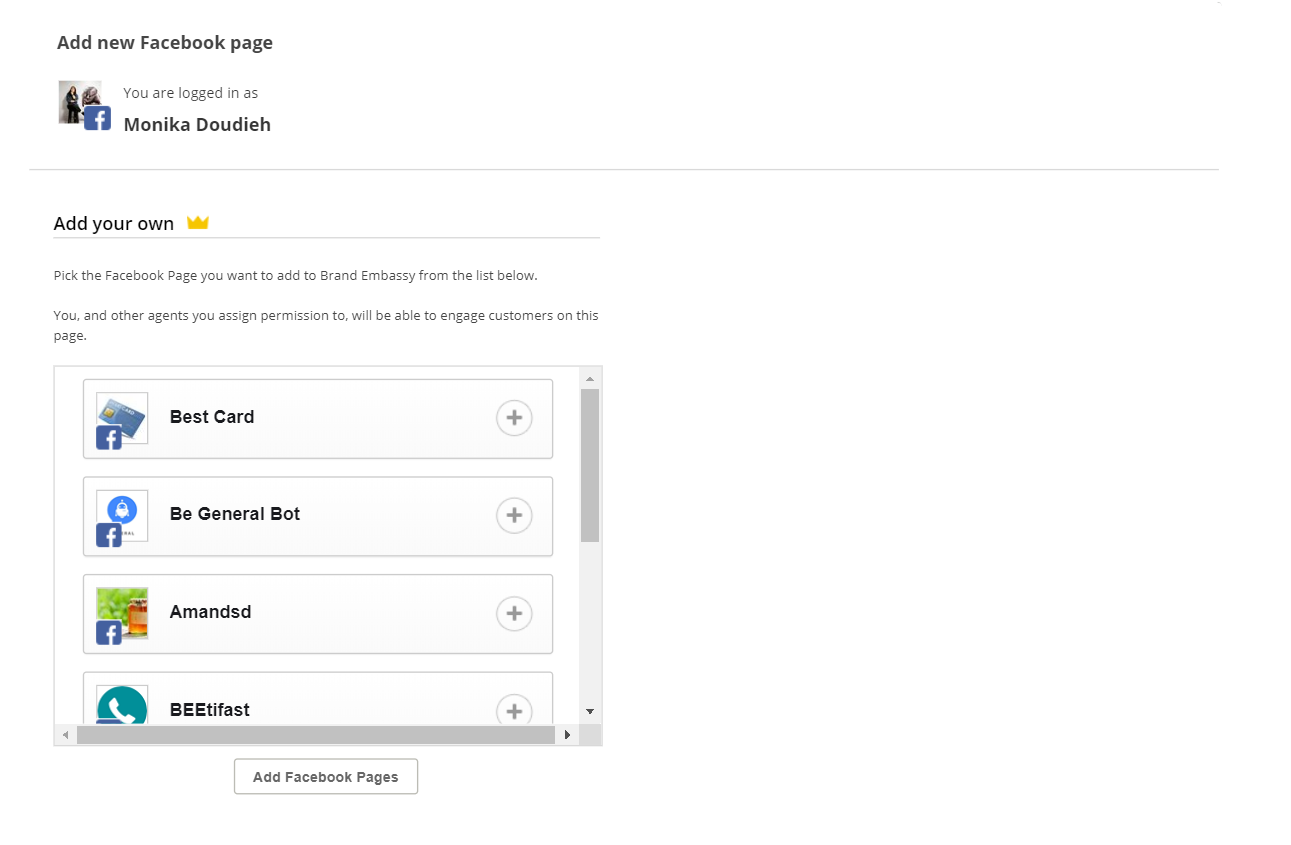 You will be redirected back to the social channels settings, where you can see the newly connected Facebook channel.
The red cross allows you to remove the social channel.


Adding Direct Messages
In settings/channels click the Facebook (messaging/publishing)




Login to Facebook (don't forget to give all the permissions FB asks for)


Click Create a messenger channel


Select the page you want to add for messaging and click create



Back in the settings, you can see the newly added channel


Don't forget to set up the permissions in roles and add the channel to the Intelligent Routing :)