To connect Vkontakte to Brand Embassy you need to have Administrator rights to the community you wish to connect.
Visit Social Channel settings and click on the "Vkontakte" button. It will redirect you to this page:

Click the "Create channel" and choose the type of posts you want to connect.
NOTE: You need to add Public posts and Direct messages separately.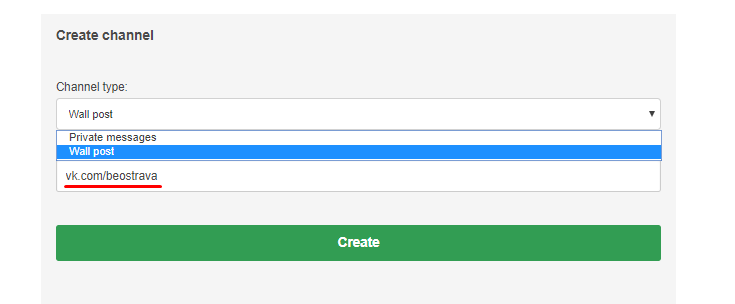 Select the channel type you wish and then copy the community URL.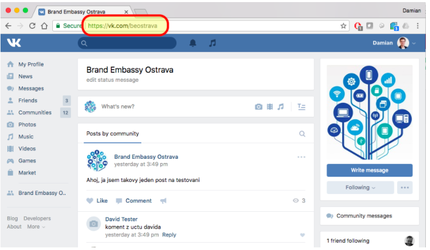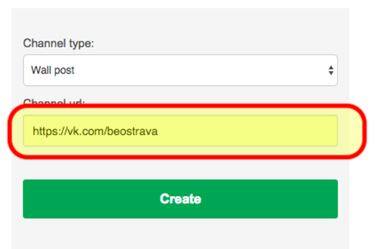 Once you have added the channels (there will be Public and Direct Messages channel in the settings) you need to authorize them.
Click the Authorize button:

You will be asked for the Token URL and community token. To generate a Token URL, simply click on "Get token URL"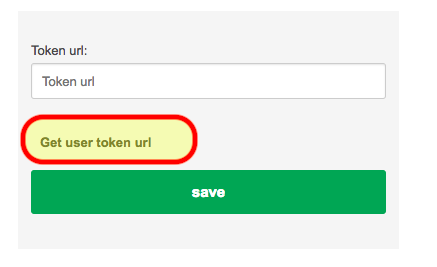 Copy the full address of your browser

Paste it in Brand Embassy and click save.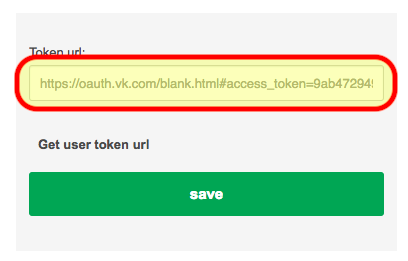 Now we have a couple of steps directly on the VK.com:
First, we will check if the messages are allowed for the page.
Go to your VK page and click Manage community.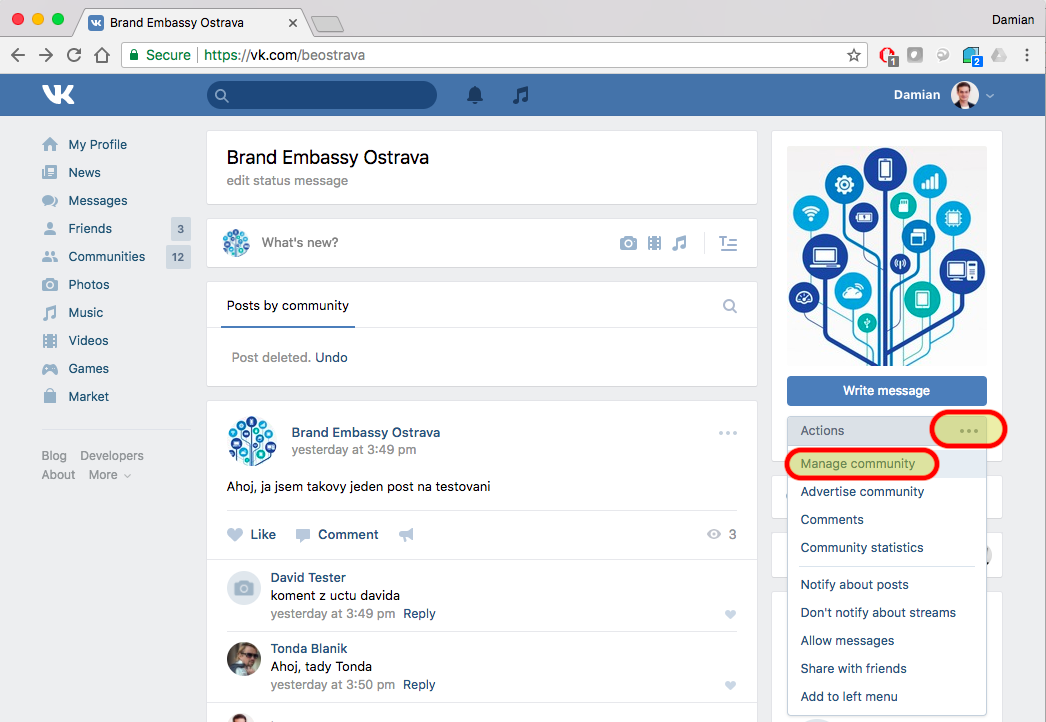 And make sure that messages are enabled.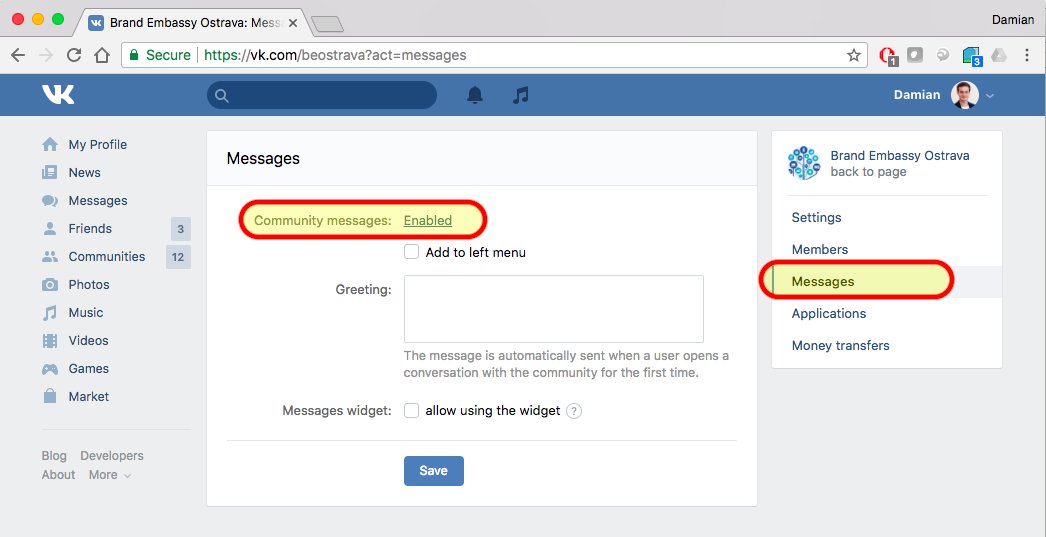 The next steps are the same if you created a channel for private messages or for wall posts. You must now create an access token to the channel.
In your VK account, go to "Settings" - "API usage" and "Create token"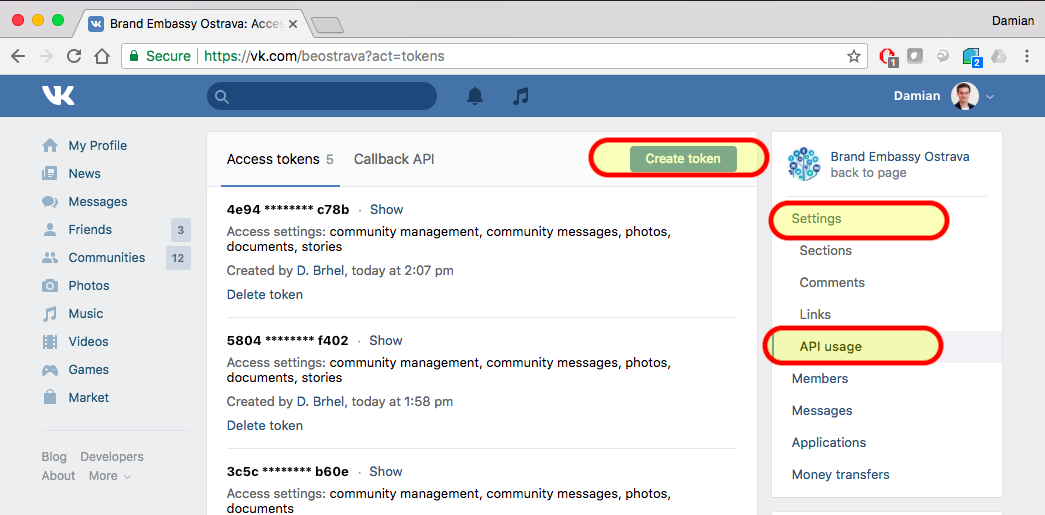 Check all the boxes and click "create"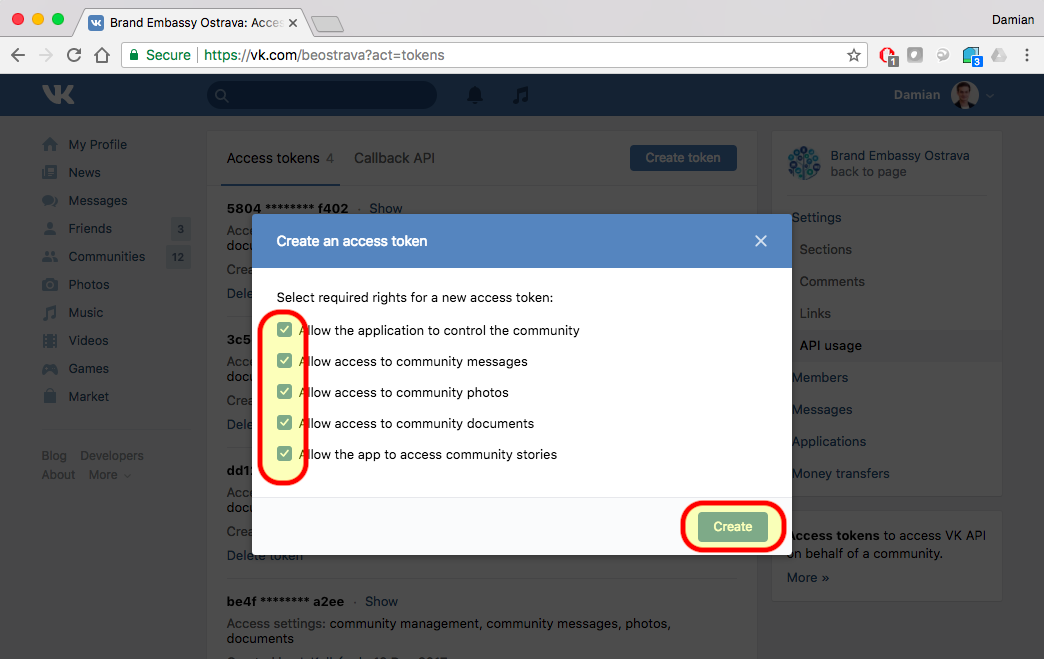 Once the token is created, just copy it.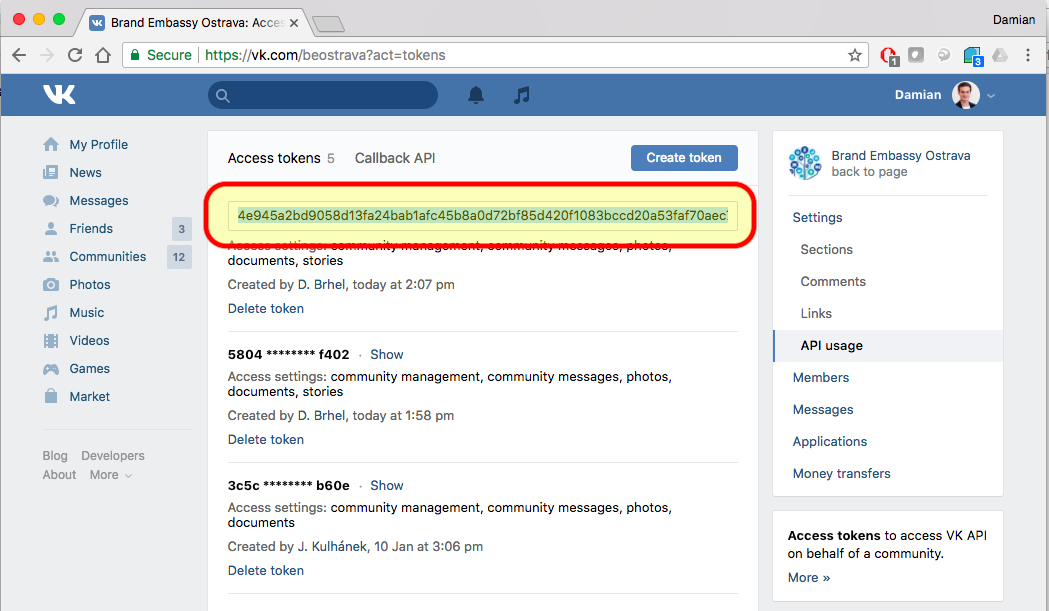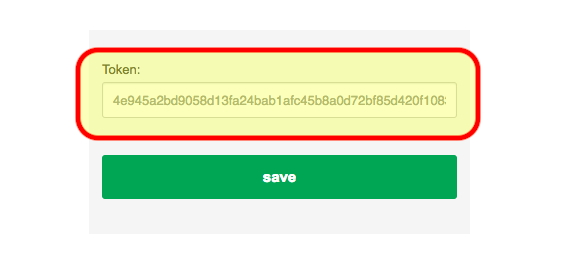 And paste it on the Brand Embassy form. By clicking "Save" you are granting access to Brand Embassy to sync your wall posts or private messages from Vkontake community :)
Don't forget to set up the roles permissions and Intelligent Routing ;)