For this one, you will need help from our support heroes for now. We suggest getting in touch on our live chat and take the steps together :)
To connect Twitter to Brand Embassy, go to the Settings/ Social Channels and click on "Add Twitter channel" button.

Make sure to be logged in the account you wish to connect.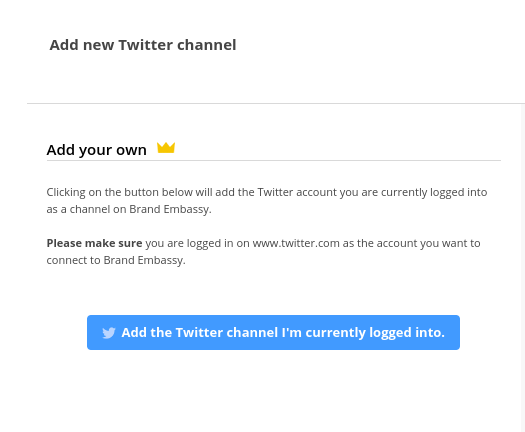 Twitter will require that you authorize "Customer online social care".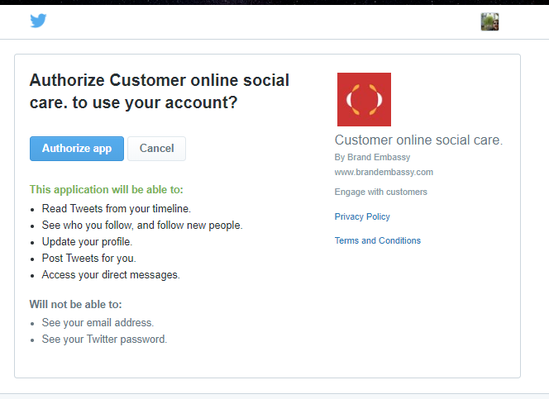 Once you are done with it, you will be redirected to Brand Embassy's platform.
Turn on the Direct Messages if you wish to sync them too.

Right here there is a step that needs to be processed by our Support Team. Please reach out to them if you haven't done that yet :)
Once the background magic is done by the Support, please continue with these steps.
This time, click on the "Twitter" button on your Social Channel list.

You will be asked to Connect with Twitter

Update Token of your new channel.

Now the Tweets and Direct Messages are syncing to Brand Embassy.
Don't forget to set up the roles permissions and intelligent routing ;)