There are two types of YouTube channels which can be connected to BE: owned YouTube channels and non-owned YouTube channels.
To connect Youtube to Brand Embassy, click on the "Add Youtube Channel" button in your Social Channel settings.

It will redirect you to your Google account. After setting all the privacy requirements, you will be able to choose which youtube channel will be connected to Brand Embassy.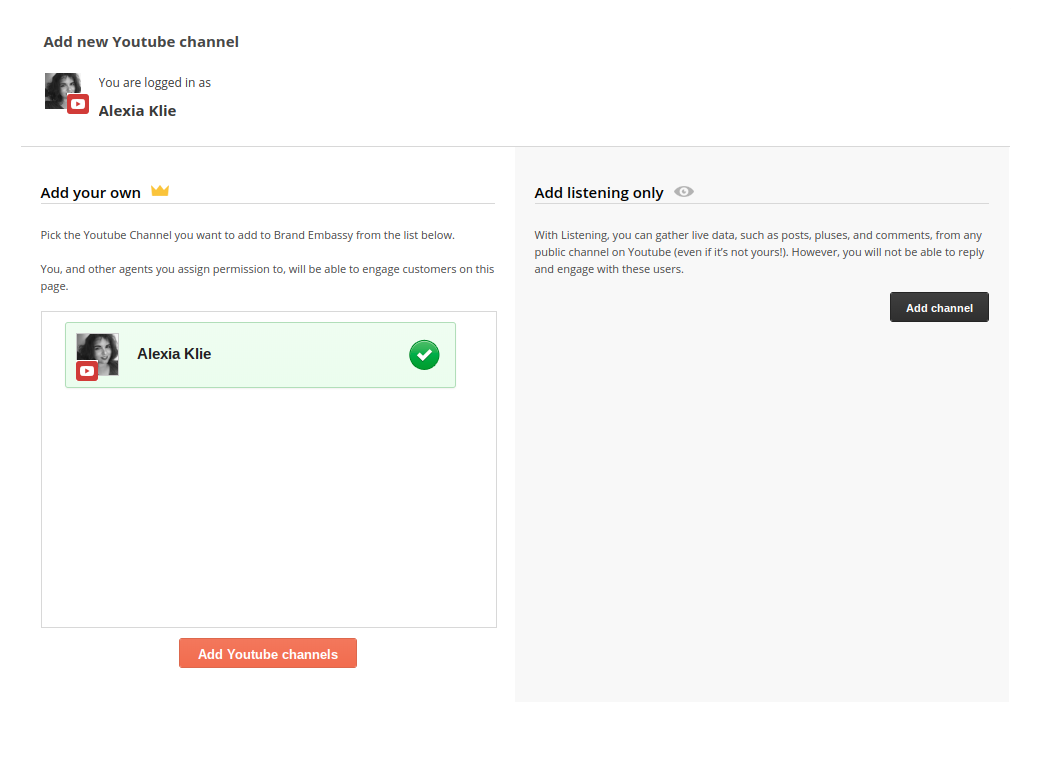 Once selected, just click "Add Youtube channels" and your channel will be ready to start syncing posts into Brand Embassy and visible on your Social Channel lists.
Don't forget to set up the permissions in Roles and Intelligent Routing ;)