Welcome to 2019,

We are happy to share the January 2019 releases with you. Here are the major and minor updates. If you have any question please contact us via live chat, or get in touch with your account manager.
Live Chat Customization
Our Live chat solution just became even more flexible for your custom needs.
Change the position
You are able to modify the position of Live chat on your website or App.
Change the dimensions of the Chat window
Now you are able to modify the width and height of the chat window, which helps you tailor Live Chat to your website or application in the best possible way and meet the needs of your customer.
Brand your Chat with Custom CSS
Finally! We are introducing custom CSS. This feature allows you to change the visuals of Live Chat and match your brand identity like never before.
All features are available through our Javascript API. Contact our Customer Support via live chat for more assistance.
Merge identical CRM Profiles
Facebook changed their user ID policy. They now assign different user IDs on each Facebook page a user visits. IN the past, we did not enable you to merge several Facebook profiles into one. Following Facebook's policy change, you are now able to merge different Facebook user IDs into one customer profile in our CRM.
Satisfaction survey scale labels
Instead of labeling only the highest and lowest scores, you may specify a label for every score of your satisfaction survey.

Instagram comments in real time
Instagram comments now appear in Brand Embassy in real time.

Performance improvement of posts with many comments
We improved the display performance when syncing Facebook posts with a large number of comments.

Push approval workflow (for Facebook & Twitter)
We improved our publishing section. You are now able to set up lower permissions for your agents, which allows them to create drafts of posts only and send them to a manager or colleague of their chose for approval. As a manager, who receives this post you can decide to reject it or send it back to the original author to make the changes or approve it.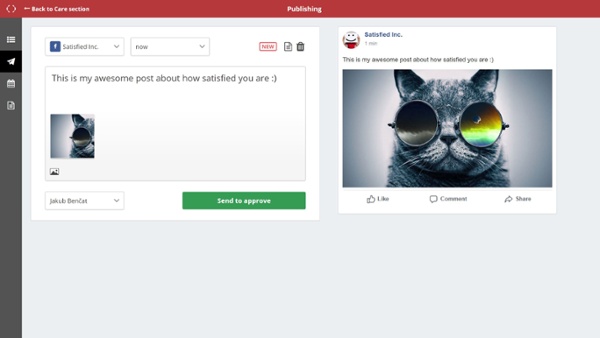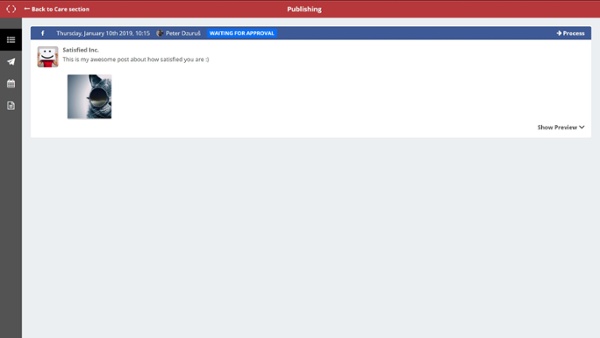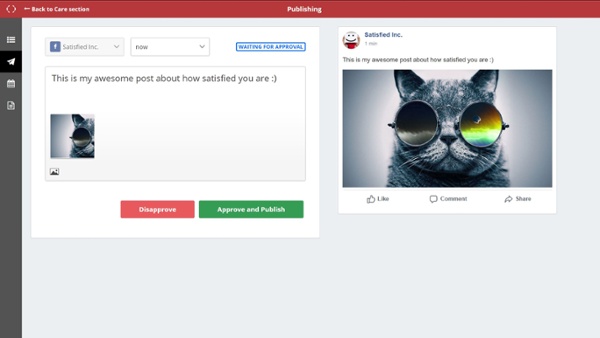 Have any questions? Contact our support via live chat, or get in touch with your account manager today!