Every once in a while an error can appear in Brand Embassy. If you are unsure what could it mean you can always ask our Support Heroes :) A great way to speed up the investigation is sending the print screen of the error message together with the browser Console print screen.
There are a couple of ways to get to the console:
On Windows or Linux you can use the following keyboard shortcuts: F12 or Ctrl+Shift+J. You can also access the console by right-clicking with your mouse and choosing Inspect at the bottom.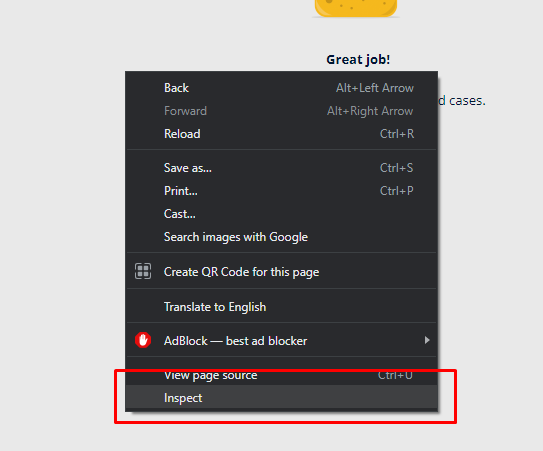 On MAC the mouse will work the same but the shortcut is Cmd+Opt+J :)
Once you have opened the console part of the browser, you want to click the console Tab as visible below:
You want to take a print screen of any red error message in the console. The yellow messages are only notifications.

IMPORTANT: You need to have the console opened as the error happens. To capture the error please refresh your page, open the console and try to reproduce the error.
Here is an example of console print screens: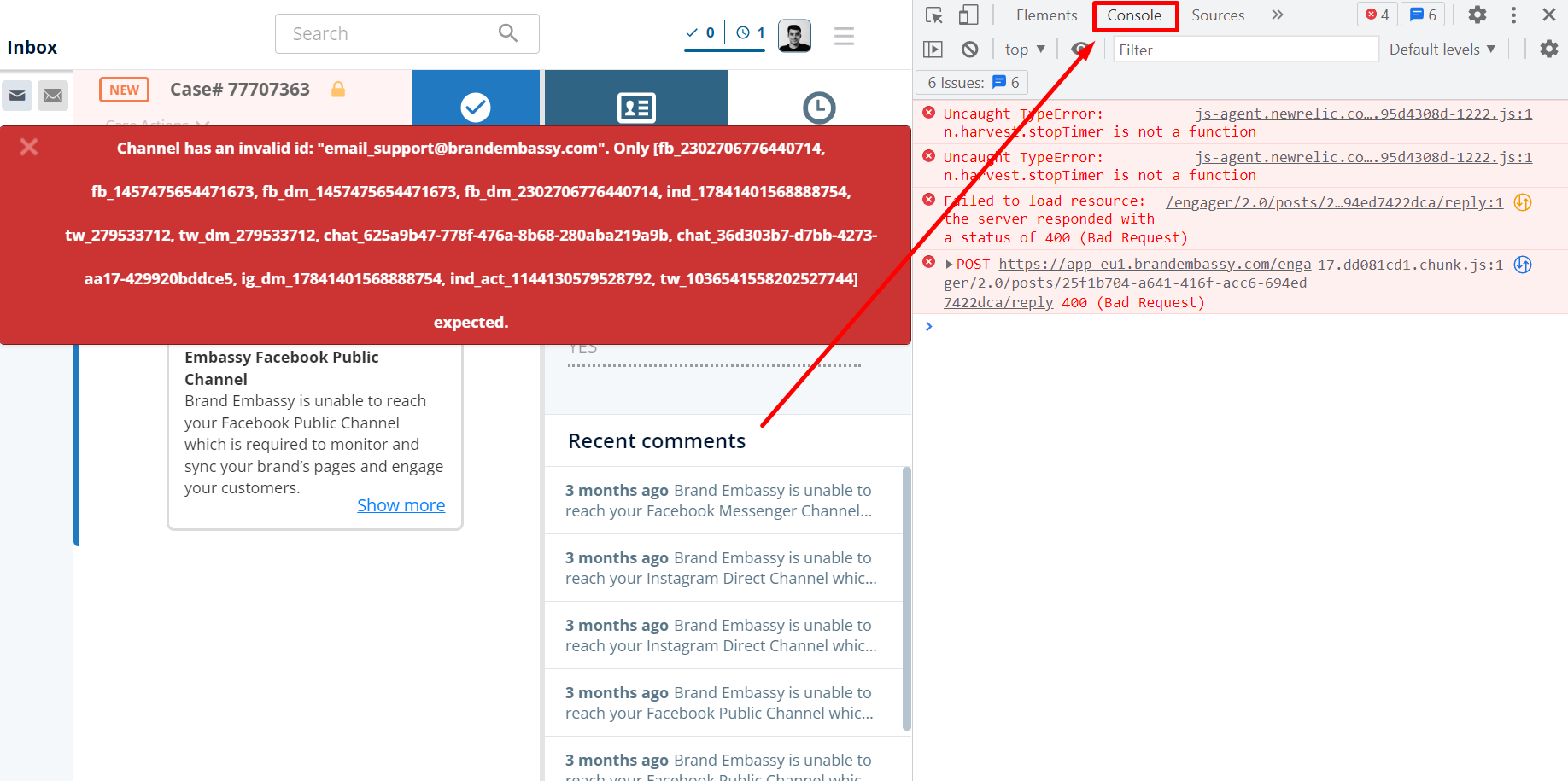 How to record performance logs
In the event that you experience performance issues such as slow loading of the platform, delayed assignment of case tabs to your inbox, or sudden, unwanted status changes, it is necessary to record and export the console network logs.
To do this, open your browser's console and click on the Network Tab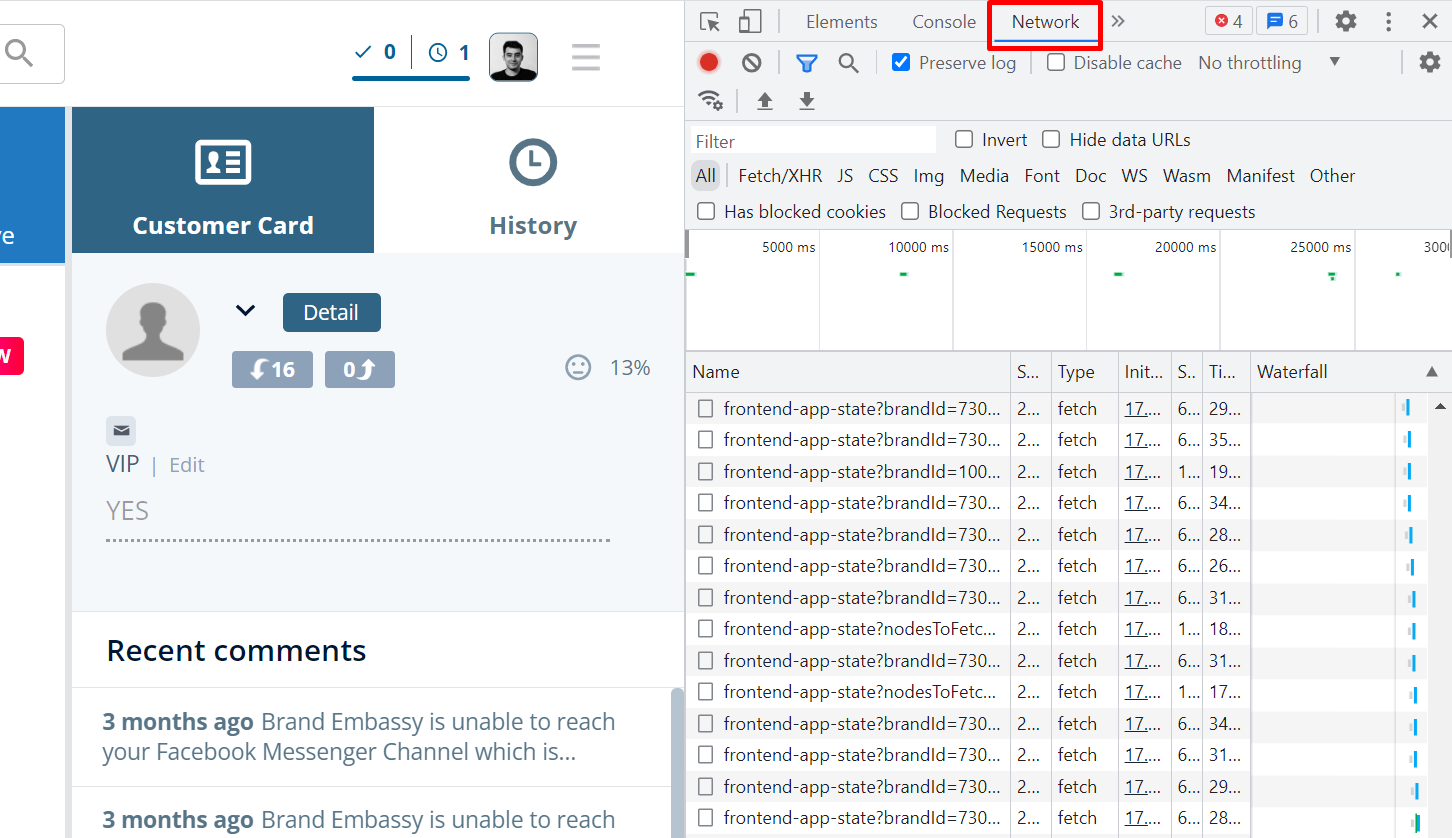 Then undock the console into a separate window in order to keep the network console open and record network logs.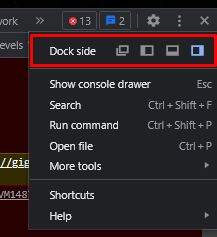 Keep the network console open until you experience the problem once again then click on the download button to export the logs as a HAR file.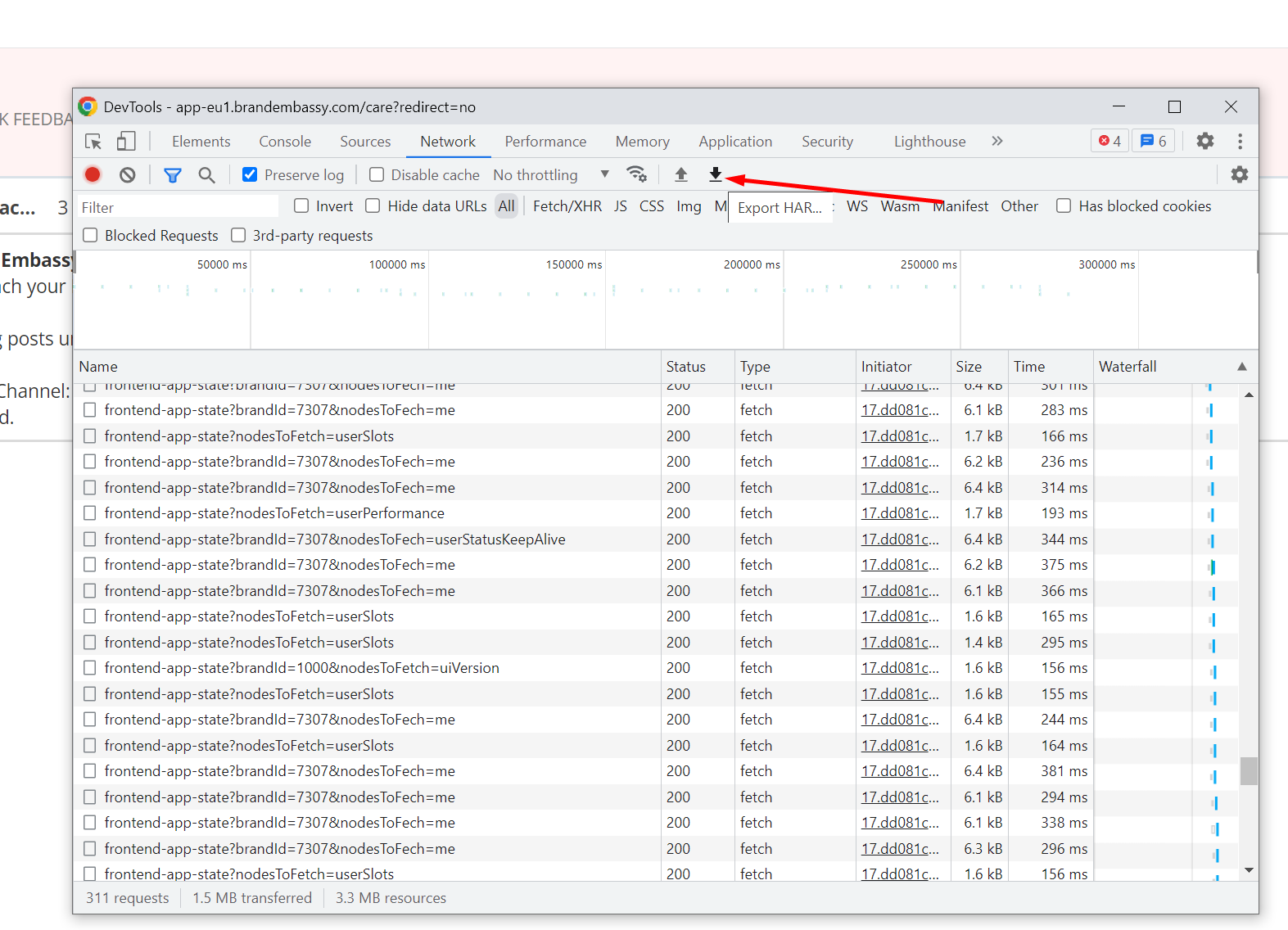 Send the HAR file to the Support Team together with a screenshot of the issue and the time it was experienced and we will take it from there! :)