I received a message that my Google Play token is expired.
What should I do?
The Google Play token is valid only for a period of time. Once your token expires, you will need refresh one.
To refresh your token, please follow the steps from Google Play Developer API. https://developers.google.com/android-publisher/authorization
Once you have a refresh token, you need to go to Settings>Social Channels>Google Play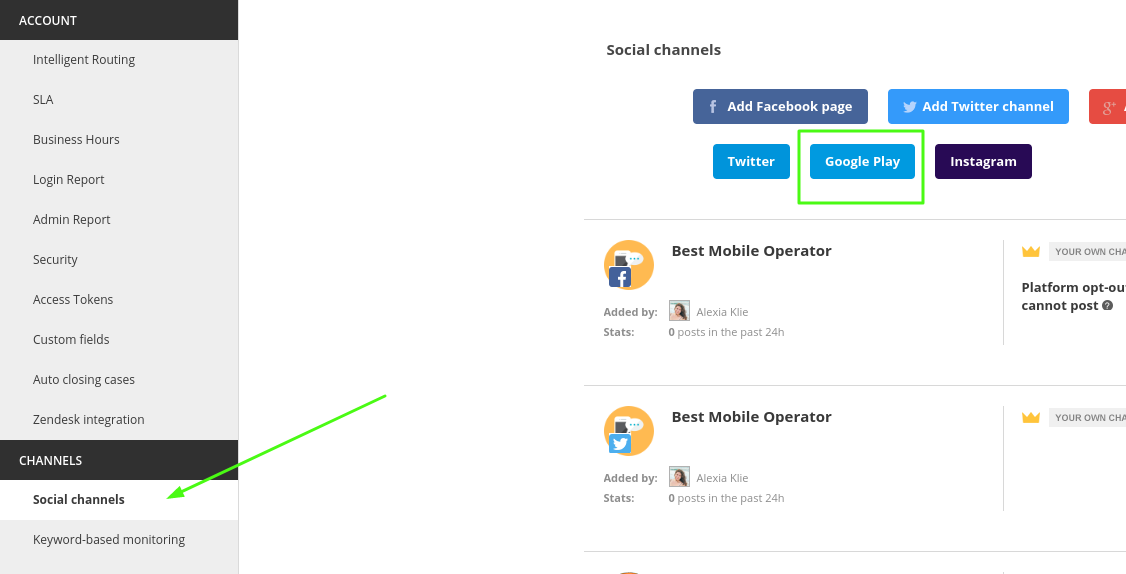 Click on the Reauthorize button



Copy and paste the new Client Id and Client Secret which you can find in the Google Play platform.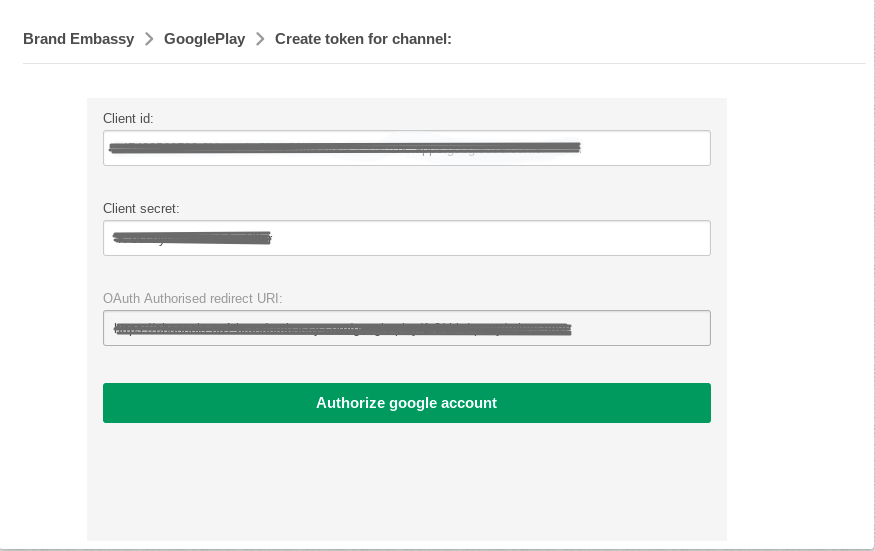 When done, click "Authorize google account". It should sync the channel normally to Brand Embassy.