Brand Embassy's reporting is all about Dashboards. Users have the possibility to create a custom Dashboard, keep it private or share it with other users.
You can also use our predefined dashboards to have a quick overview of the activities and results.
Creating a Dashboard and adding widgets
To start setting up your own dashboard go to Reports → Create new dashboard. Name your new dashboard and choose private or public view only or public editable. Once you are done select "Save dashboard".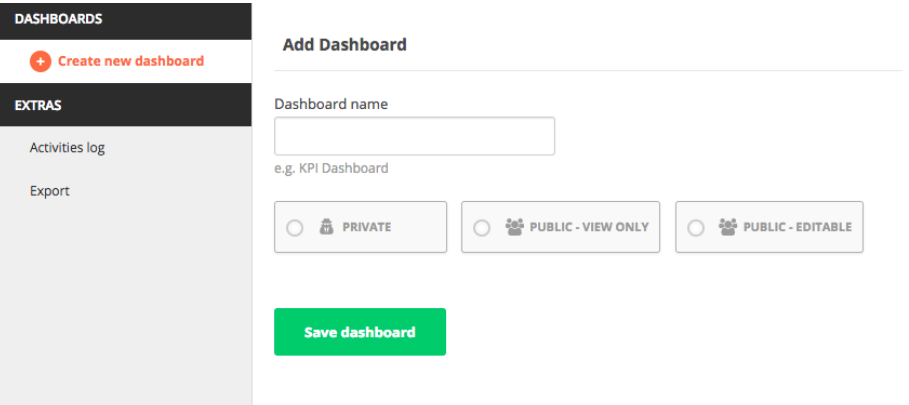 After you save your dashboard you will be prompted to add widgets to your dashboard.

Once you click on "+ Add widget" you can start adding widgets to your dashboard: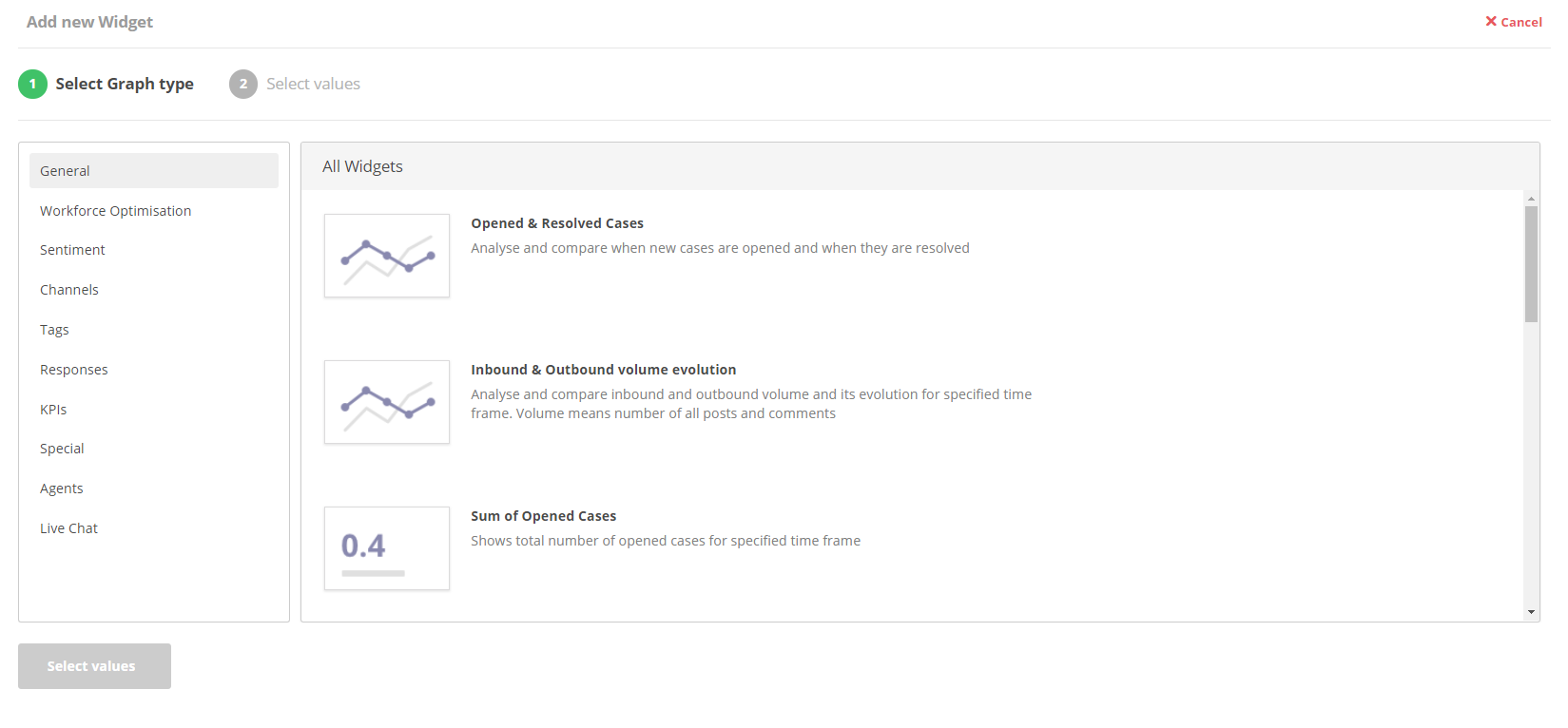 Take Brand Embassy's own support team dashboard as an example of how to set up your own team dashboard. Go to Agents → Agents Performance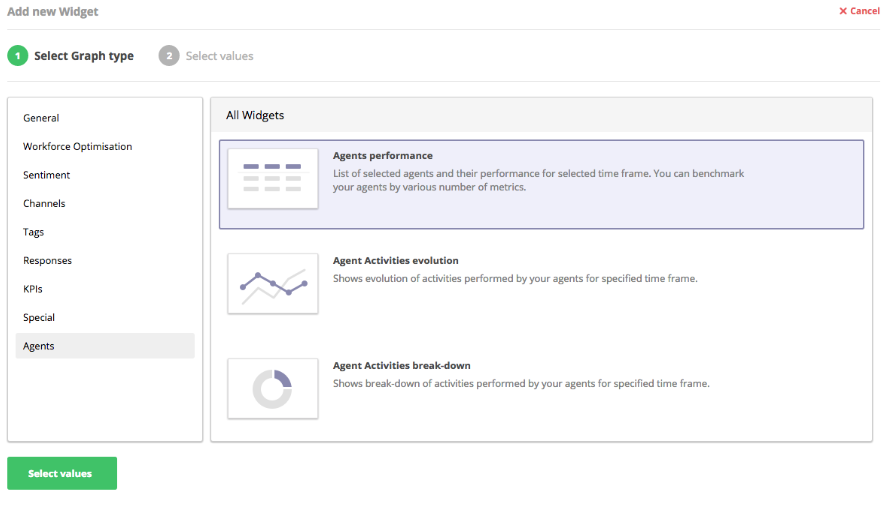 Once you select Agent performance make sure to select all agents/channels/tags/custom fields you would like to be in your new widget.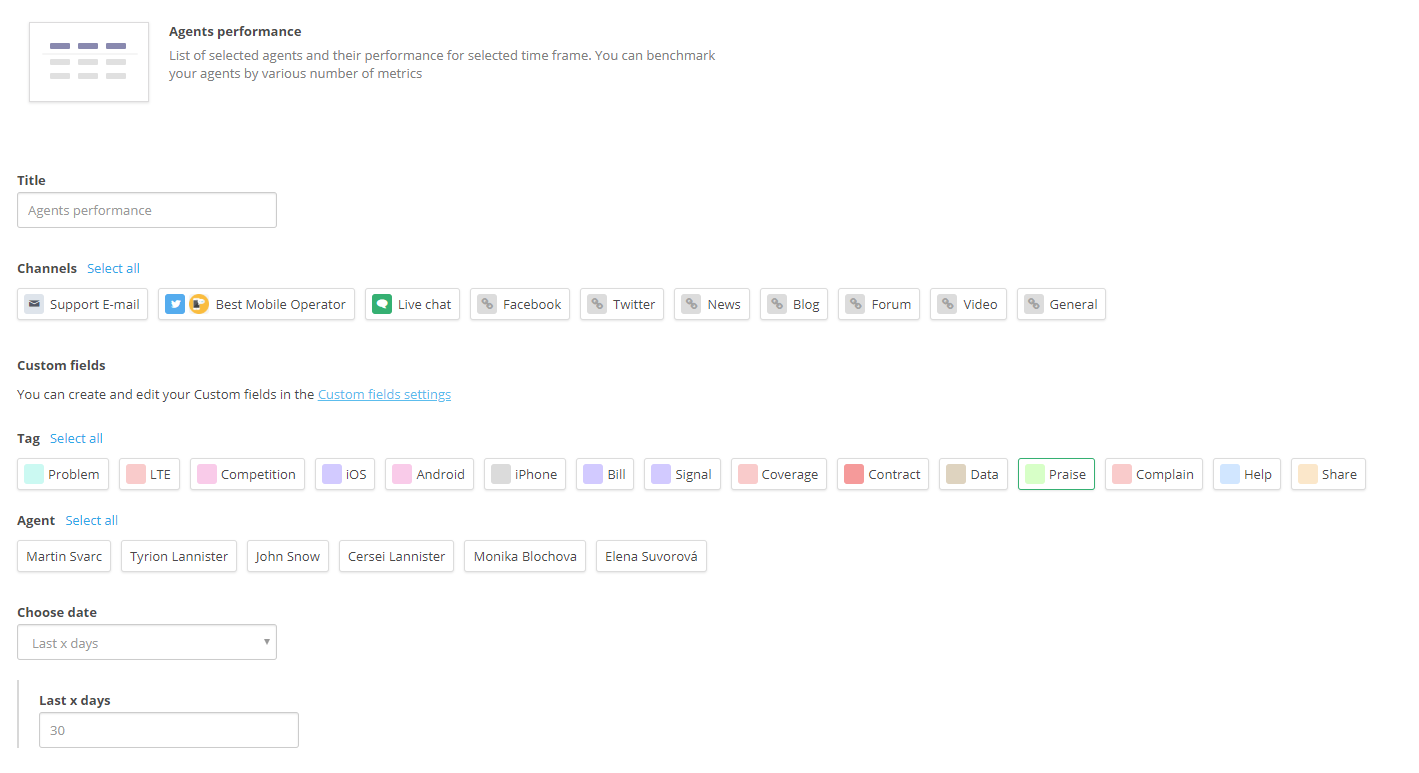 Once you save the widget you will be redirected to the dashboard where you can see the widget:

You can easily find out the information and setup of the widget by clicking on the I icon: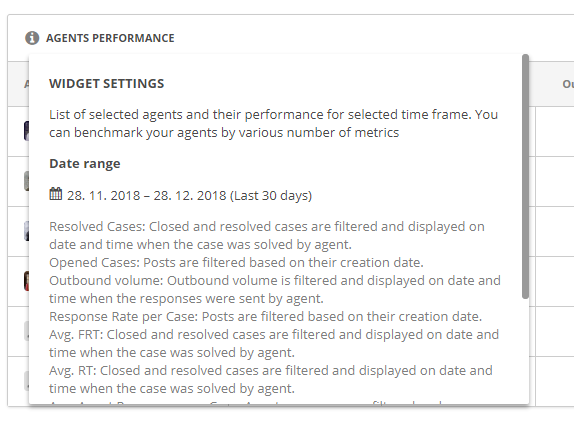 When you save your new dashboard with all desired widgets you can drag and drop widgets by grabbing them with your mouse.
You can also edit a widget you have created as well as export the data to xlsx.
Don't have customizable Dashboards yet? Reach out to your account manager!