In the previous part, we have set up the way the live chat looks like and behave, now let's get down to business!
The first thing you will notice is that you need to be online to accept live chats, only logging in does not trigger live chats coming in.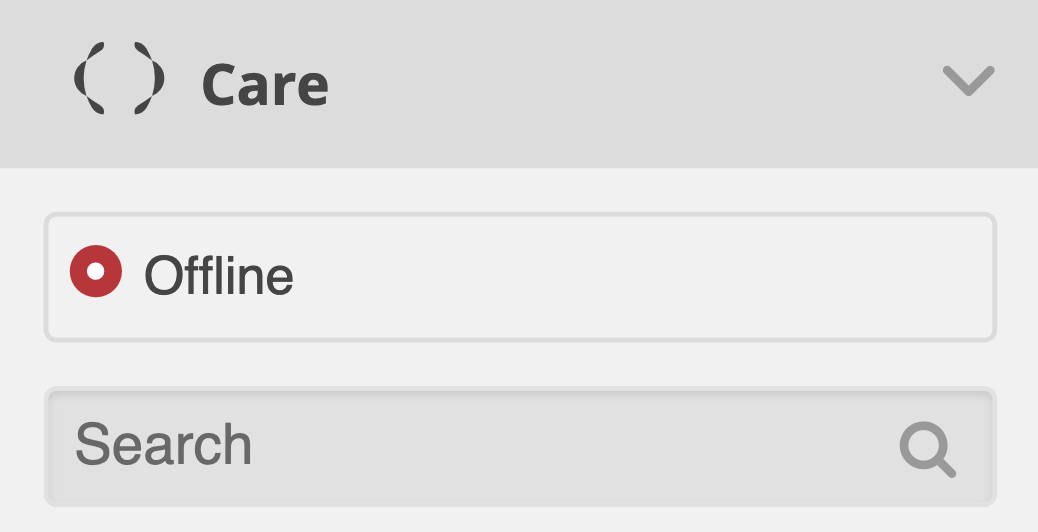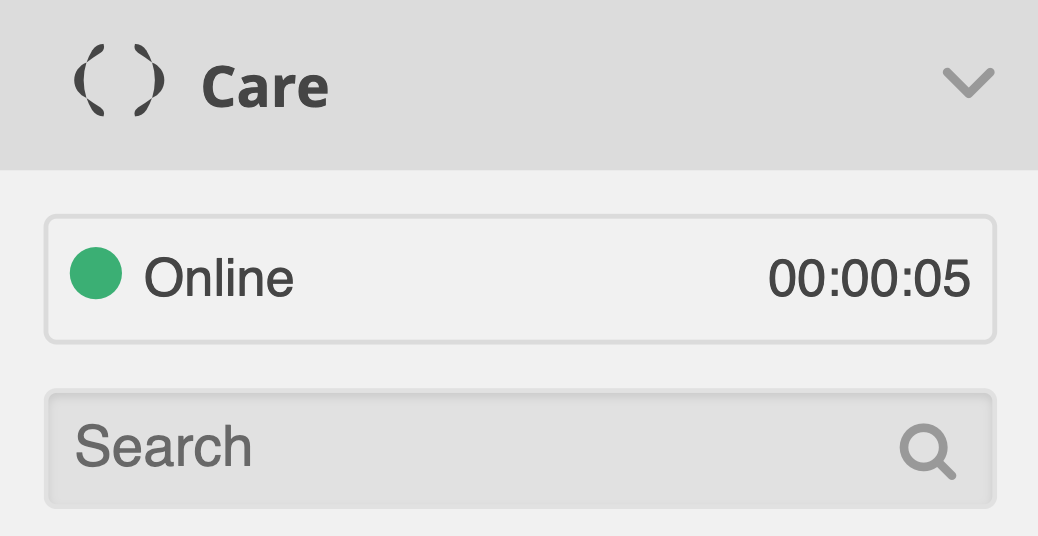 Once you are online you are ready to receive new chats together with other cases (check your routing setup). The first customer waiting in the queue will be routed to you. once the session pops up in your inbox, you will get an audio and visual notification.
Upon opening the session, you can see the customer's name and the fields they filled in in the pre-live chat survey (custom fields). The status is OPEN.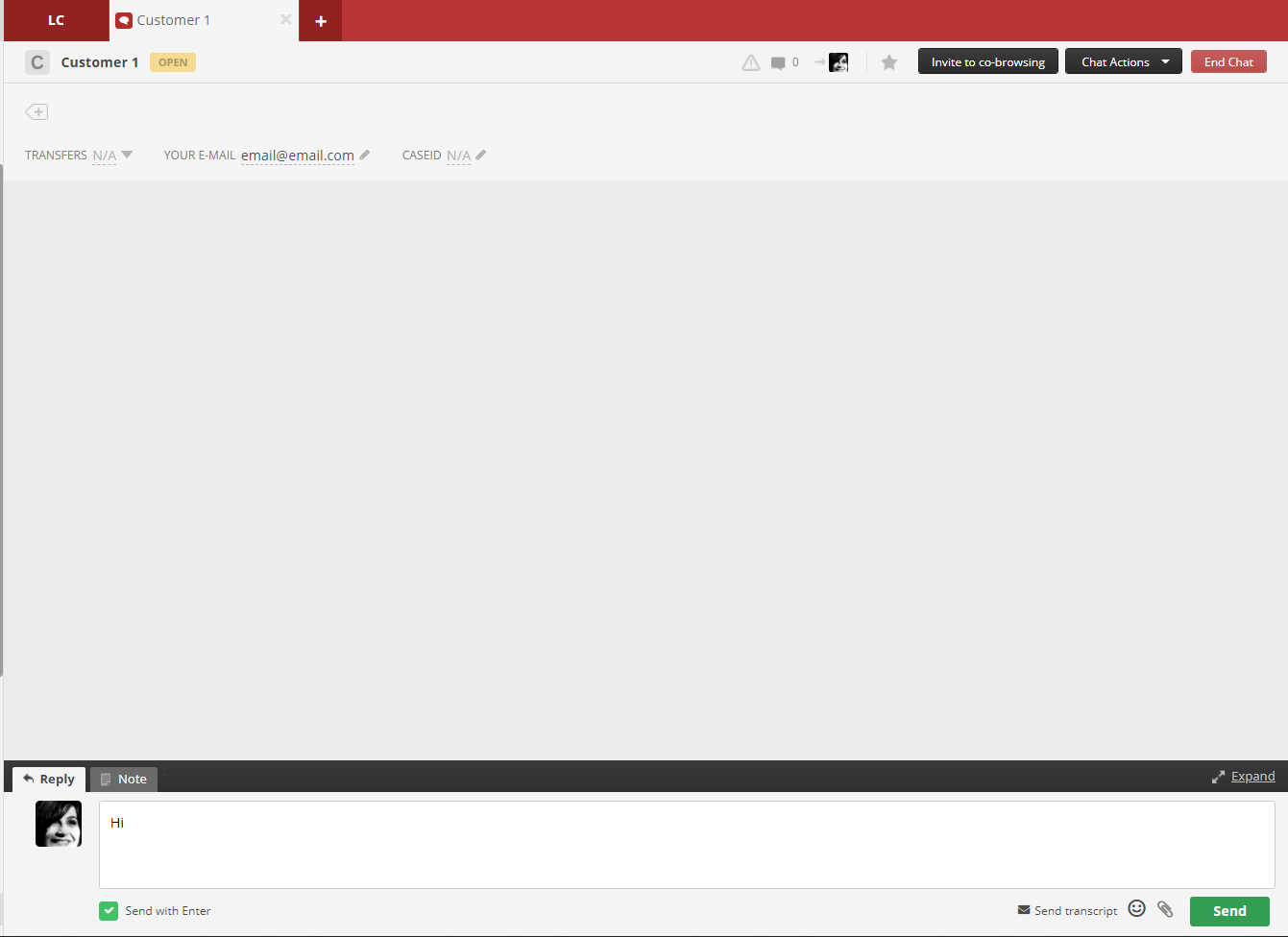 Once there is an incoming message from the customer, you will be also able to see their browser information (under the show more button):

In the right panel, you can find the customer path - where he was moving on your web pages. Underneath that is the other CRM information.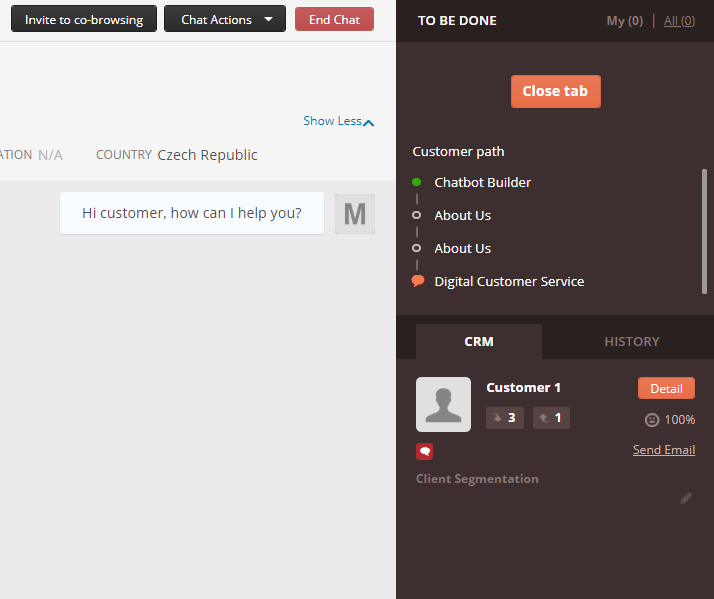 Now to the replying! :)
You can see that the design is the same as on all the platforms you reply on in Brand Embassy. The only difference in Live Chat is that you can set up sending the messages with 'enter' to make it faster ;)
You can also send and receive attachments. We support all standard formats (jpg, pdf, doc). You can choose to browse your device or drag and drop (works the same on the customer side)
And of course, we support your visual expression with emojis ;)

Since only one agent can handle a live chat session (everyone except the assignee will see the reply box greyed out), you can cooperate internally via the note system as in other types of posts.
After you finished the chat, do not forget to end the chat, to empty the session slot. Once you ended the session, the status will be CLOSED.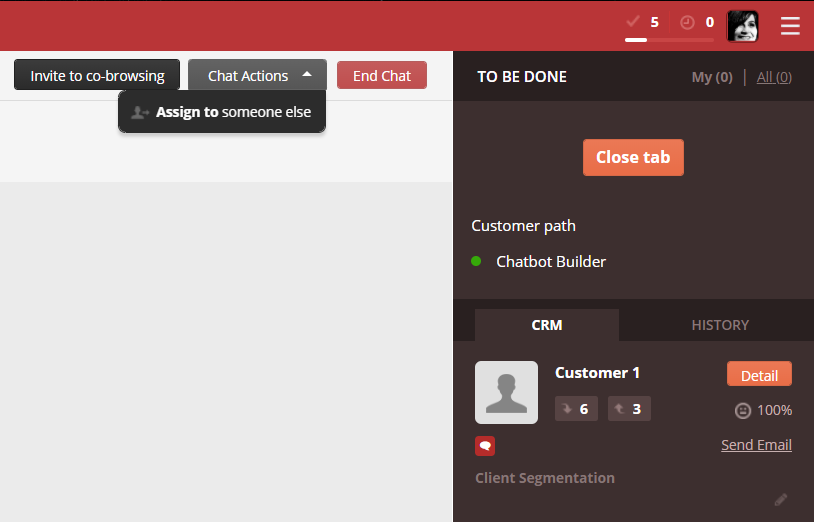 Now that we have learned how to set up the live chat and how to chat with the customers, let's take a look at the statistics!