With Brand Embassy, once you have implemented the live chat code (reach out to your account manager if you don't have it yet) you are basically ready to go! 
NOTE: We suggest to implement it on your testing environment first to see if everything runs smoothly.
There are many things you can set up, so let's get to it!
Basic Settings
In the Basic Settings of live chat, you can see how many chats can the agents handle at the same time, if the customer can send a transcript to himself or if the live chat window will be visible on your website once you are offline.
The email address at the bottom serves two purposes:
the transcripts are sent from it
if the customer contacts you via offline form a ticket is created on this email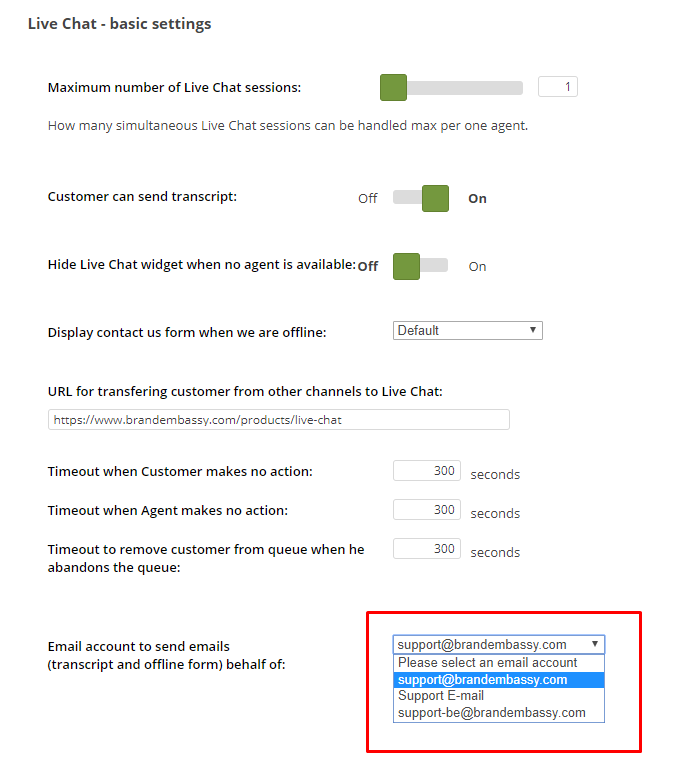 Customisation
In this section, you can choose the colours for your live chat window, its position and design.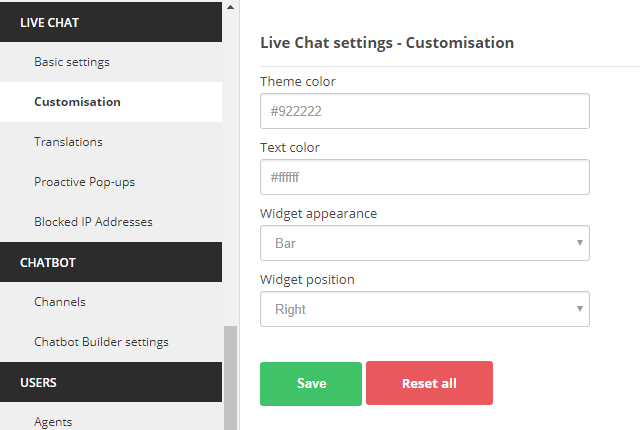 This is the bar:                               And the Bubble: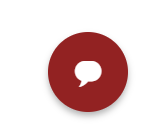 Translations
There are two ways to do it, you can either set up the translations in this section or you can also ask your account manager for the API documentation and set up the translations directly in the code.
This also allows you to have your live chat window in multiple languages ;)
Proactive Pop-ups
Want to draw the customers attention to your live chat? Set up a pop-up window!
You can decide on which of your URLs it will appear, customize the text and the look, set the trigger time and you are ready to go :)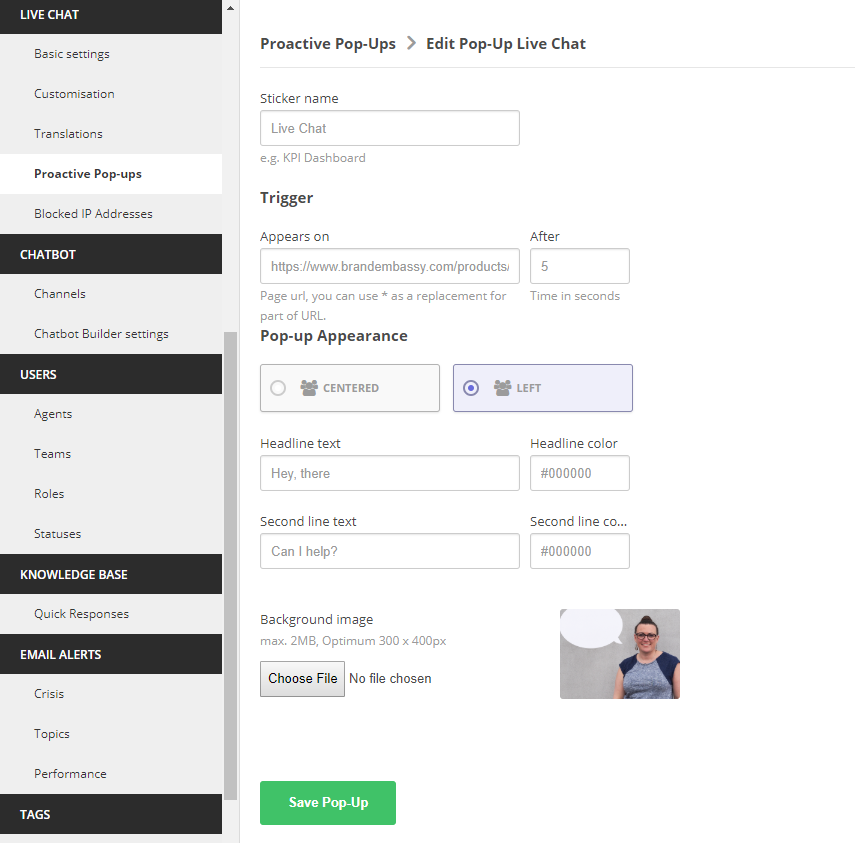 Now that we have set up our live chat, let's start chatting!