One of the great things you can do with WFA is sending automated responses to your customers based on your needs. For example, your support team doesn't work during public holidays and you want to tell them that the agents will reply the following day.
This guide will set up an auto-response to be sent to customers reaching out outside your business hours. Please note that this is only applicable to private channels (Direct Messages, Whatsapp) as you could get tagged for spamming and blocked on public channels.
Okay, let's get into it!
Triggers
We start by creating the trigger for the message. Click on "Add trigger", choose the event "Case created", name your trigger and save it.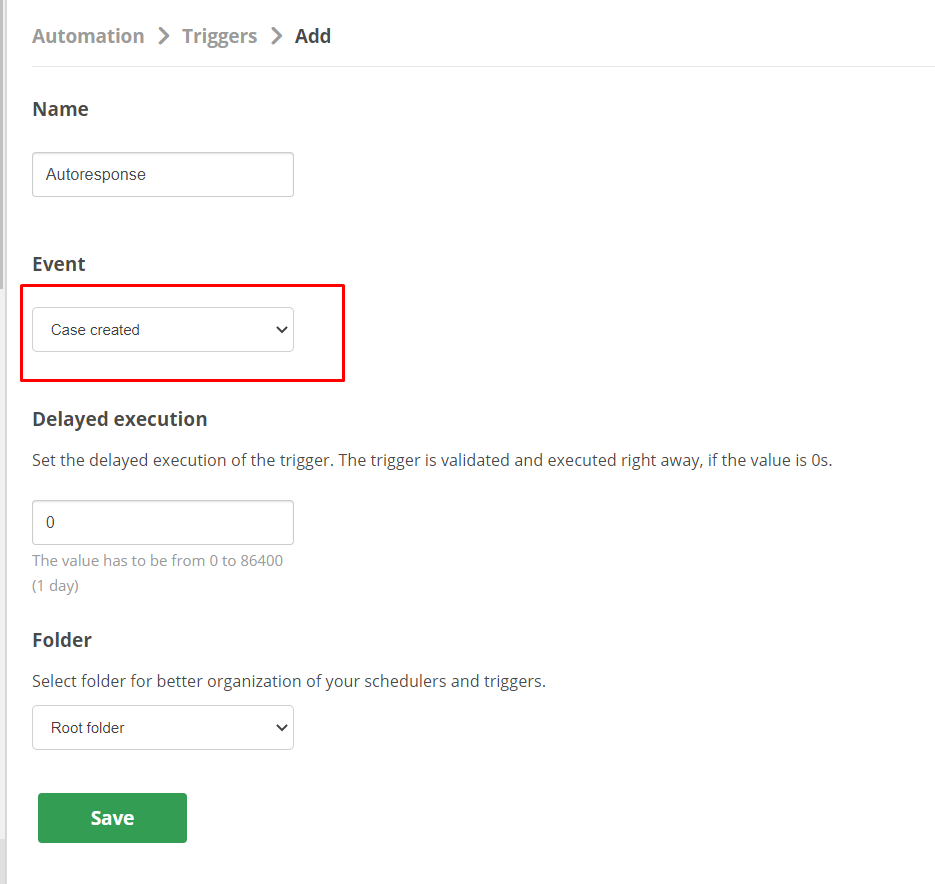 Now we need to determine the conditions. To do this, clock on "Add condition", choose the "included channels condition" and choose the direct messaging channels you want to send the auto-responses to.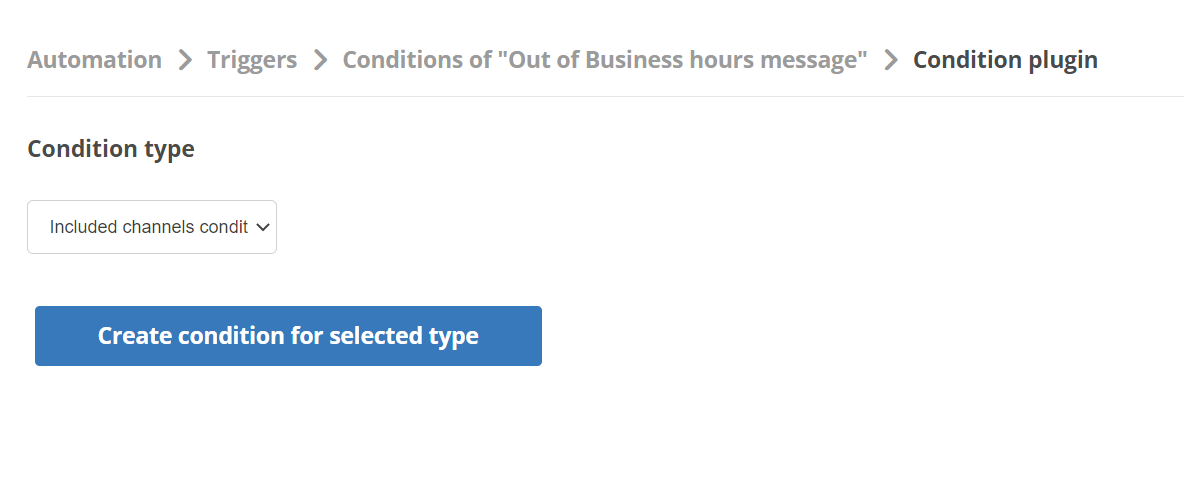 Next, add the "Case Status condition and choose the status new.


Then also need to add the Date and time condition to specify the time frame in which you want to send the message.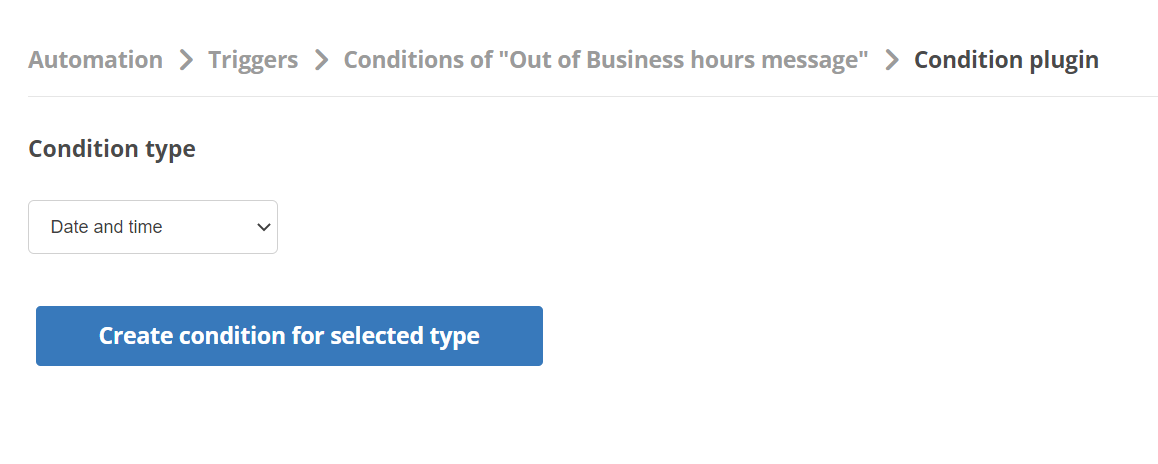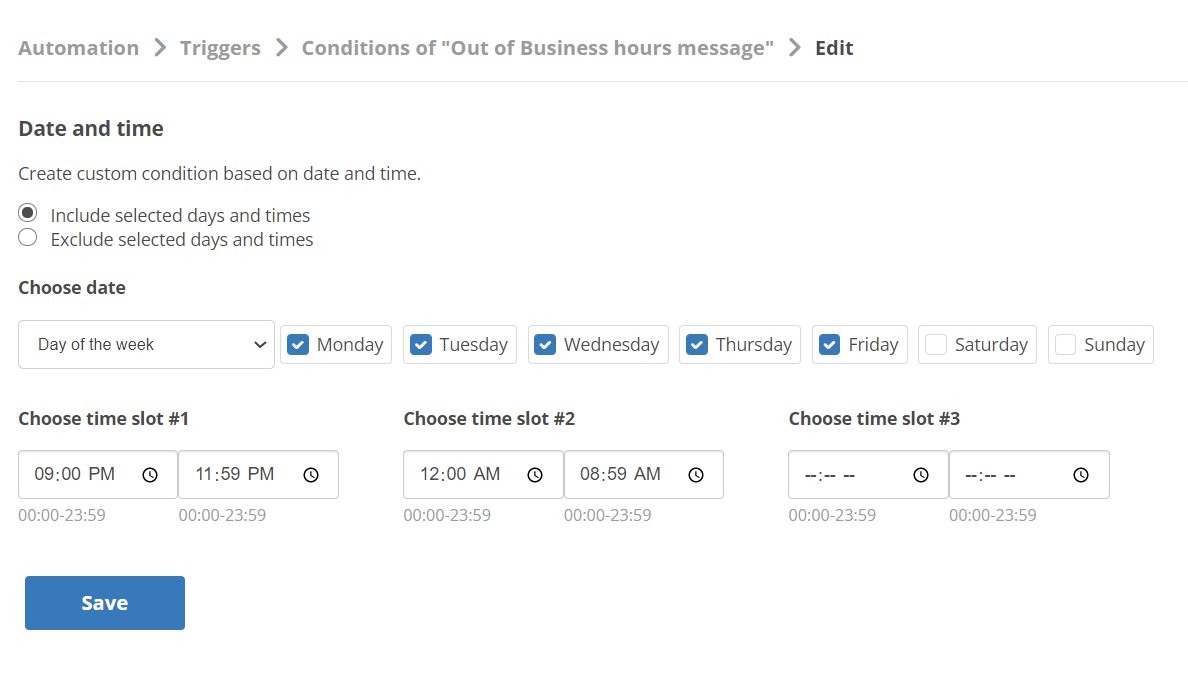 You may also choose a date range for sending messages on a specific date if needed.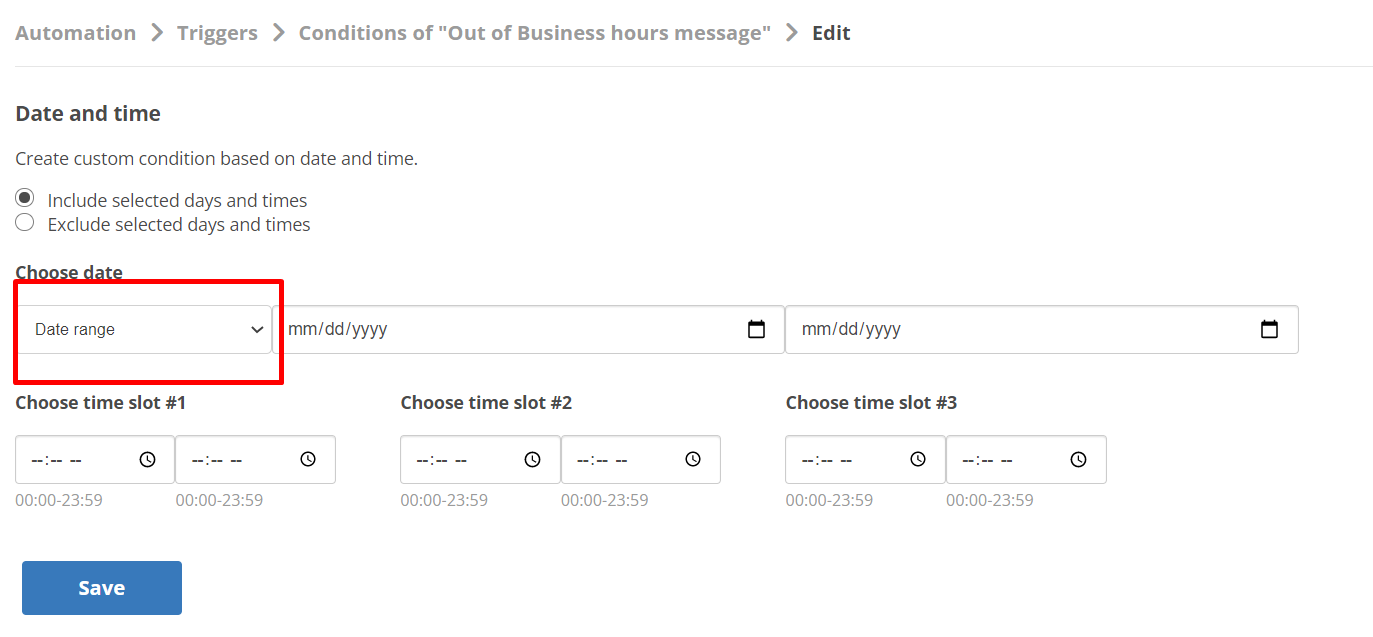 Jobs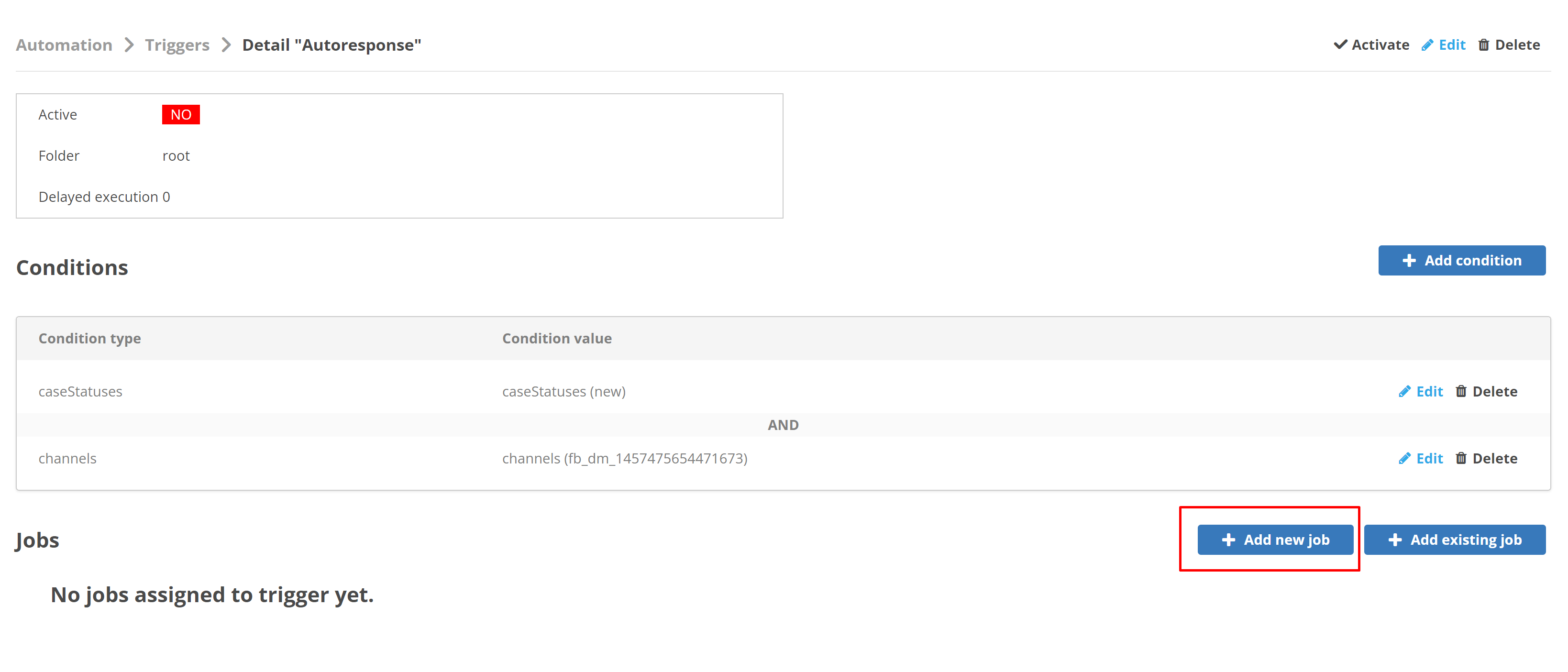 Let's create a job with the "Send Message" as the action. Then, name the job, choose an author and type message content.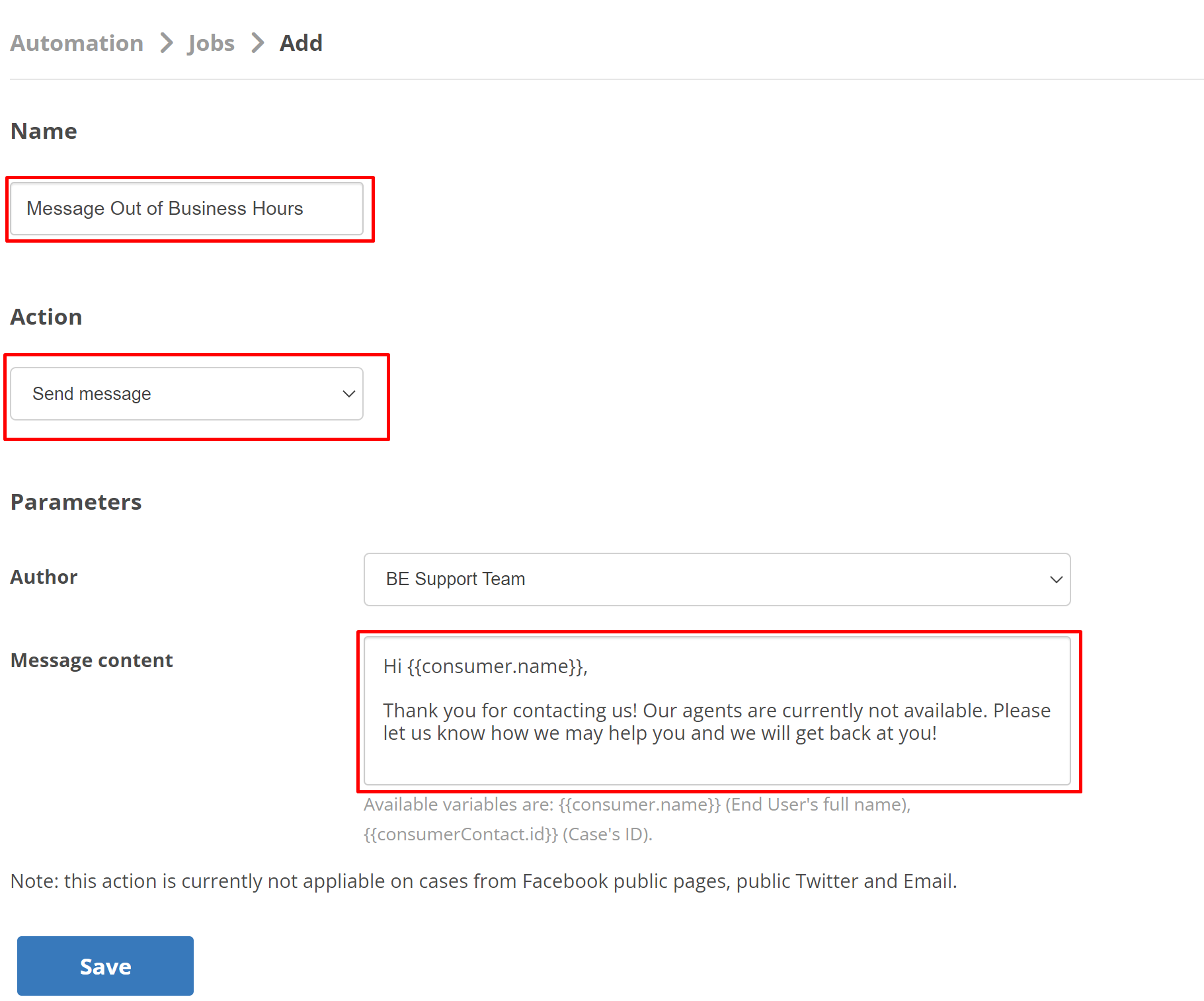 The 'Send message' job changes the case status to RESOLVED, therefore, we now need an additional job to change the case status to OPEN. Only new and open cases will be routed to agents.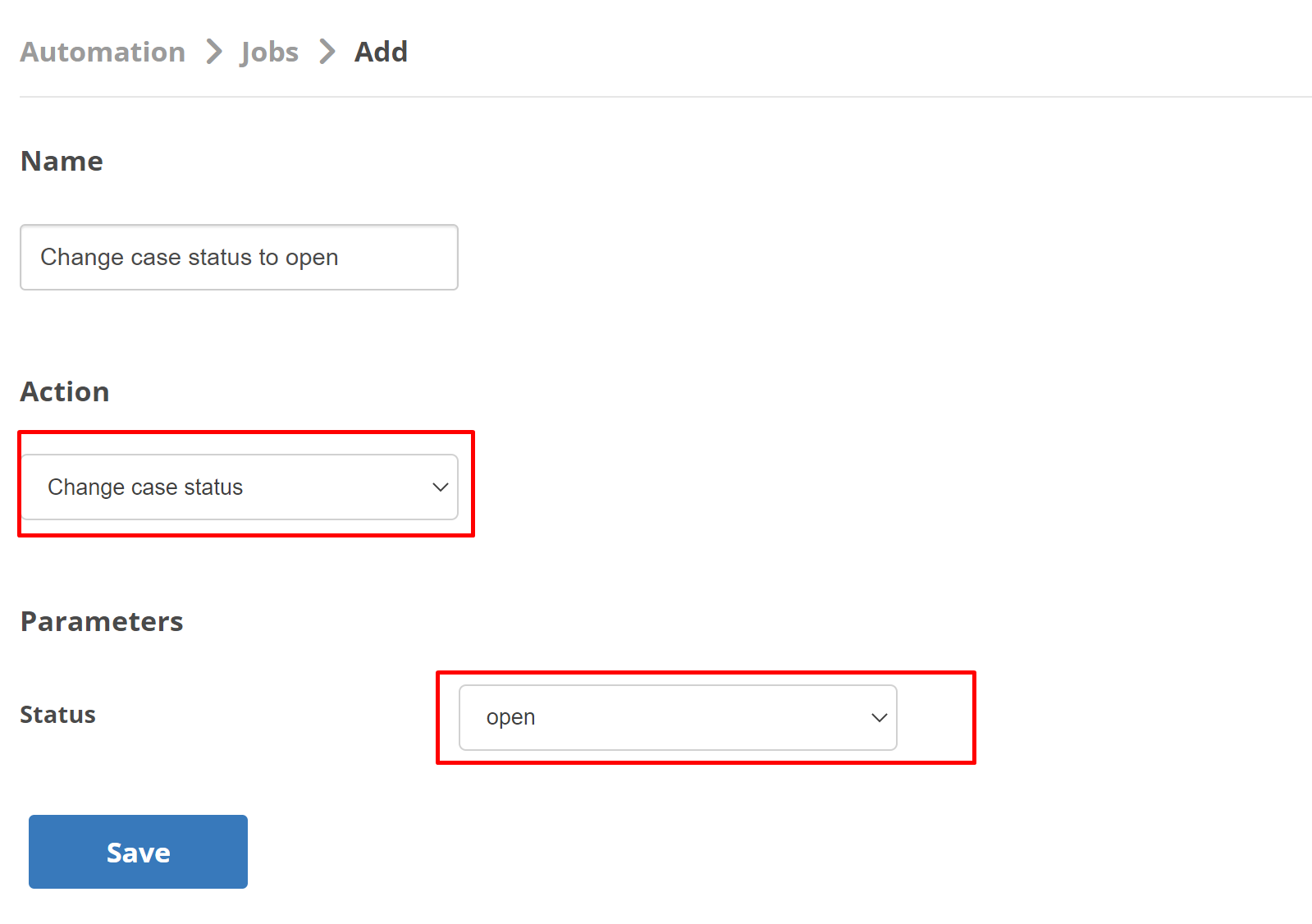 Once this is completed, you only have to activate the trigger.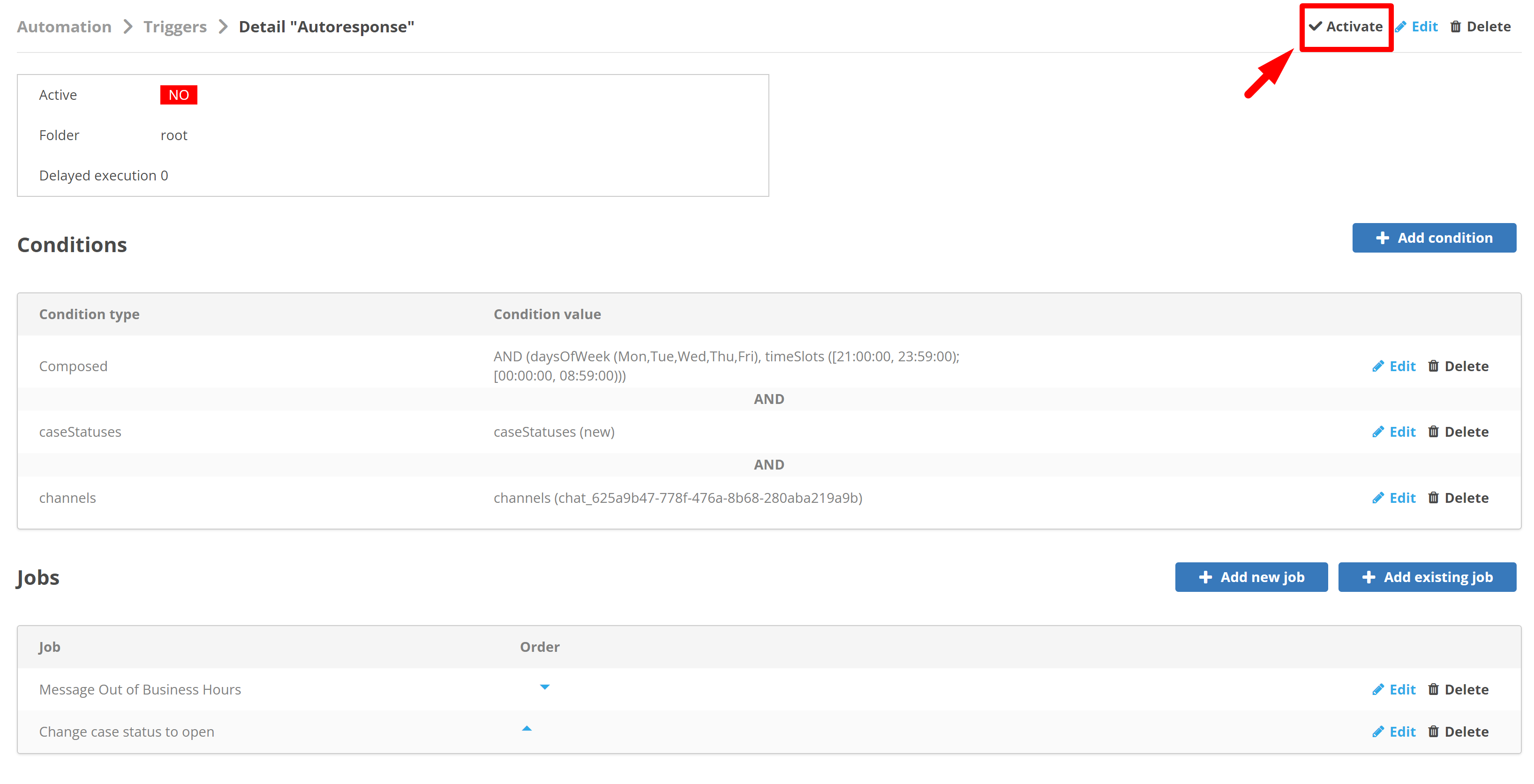 Don't have Workflow Automation yet? Contact your Account Manager :)