With WFA you can add a tag automatically using the conditions instead of the keywords like in auto-tagging.
In this example, we will add 'Apple' tag to every new case.
First, go to Automation > Jobs, and click on "Add"

Name your Job and select the Action "Add tag to case". Choose an existing tag to be assigned and click save.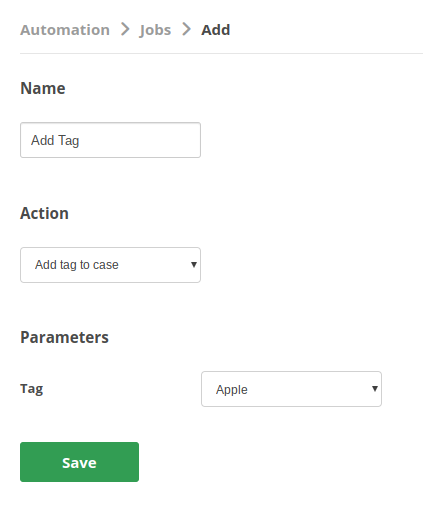 Now, you need to set up the trigger that will perform this job.
In Automation> Triggers create a new trigger by clicking "Add"

Name your trigger and choose the Event "Case created"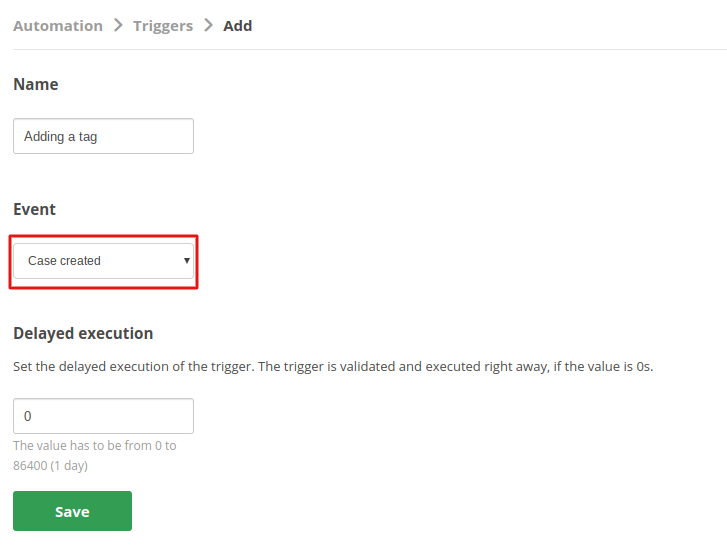 This means that the trigger will be fired upon the event of a case being created.
Go back to Triggers and click on "Conditions" of your new trigger.

Name it and choose the channels you want the incoming cases to be tagged.
Most importantly, choose the Case Status in which the trigger will be performed. To tag every incoming case upon their creation, select NEW.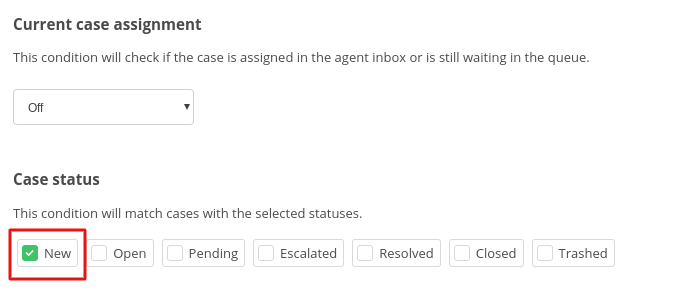 Click Save, and return to the Triggers page. This time, click "Jobs" to assign the Job to this trigger.
Select the job "Add tag" we just created and click "Add".

And that's all! Let's try it out!
A message was sent to our testing channel. It synced to BE as NEW and fired the trigger, matched all the conditions and so the tag was added.