Workflow Automation will allow you to set the system to perform an action automatically once a trigger is met. This feature makes it easier to customize and adapt Brand Embassy to your unique operations!
Let's go step by step and set up the following scenario.
"I want the system to change the priority of a case once it is assigned to the VIP Queue"
You have two Routing Queues: Default and VIP:


The filter for Default Queue sets the priority of incoming cases to 10:

The first step for Workflow Automation is to create Triggers. Go to Settings> Workflow Automation> Triggers> "+Add"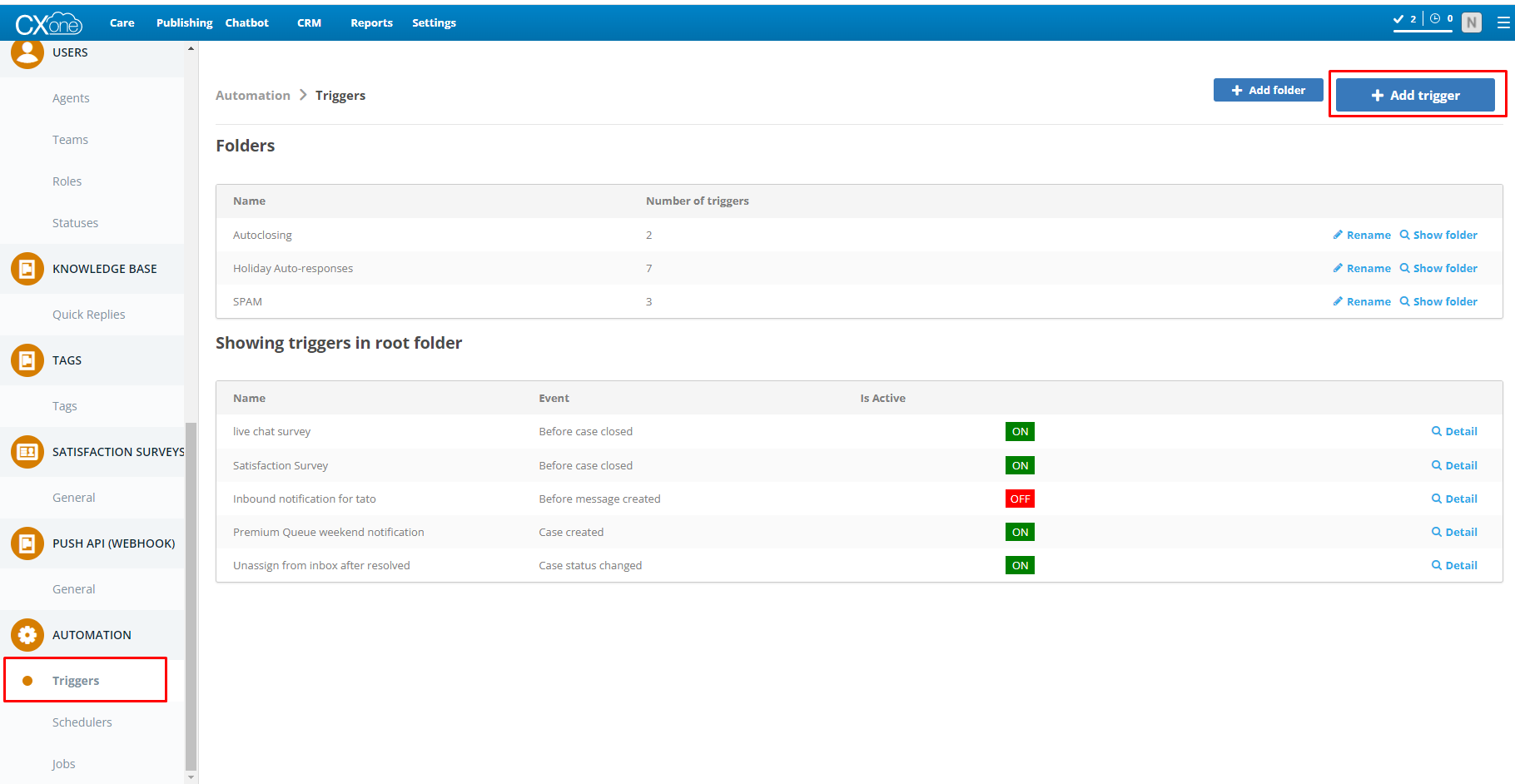 Name the Trigger and choose when (Event) will the trigger be fired. You can create as many triggers as you wish :)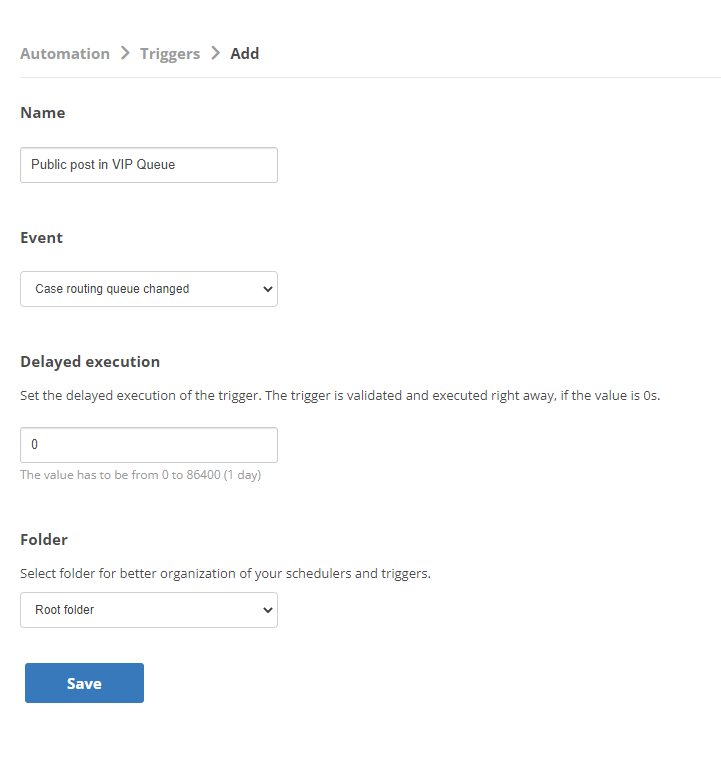 It is necessary to create conditions for each trigger, otherwise, every action/event will set off the trigger. To do so, click on "Detail" next to the desired trigger and "+Add Condition"


Select the plugins you want to use. The plugins will filter the conditions of the trigger. You can filter based on the channels, queues, tags and others.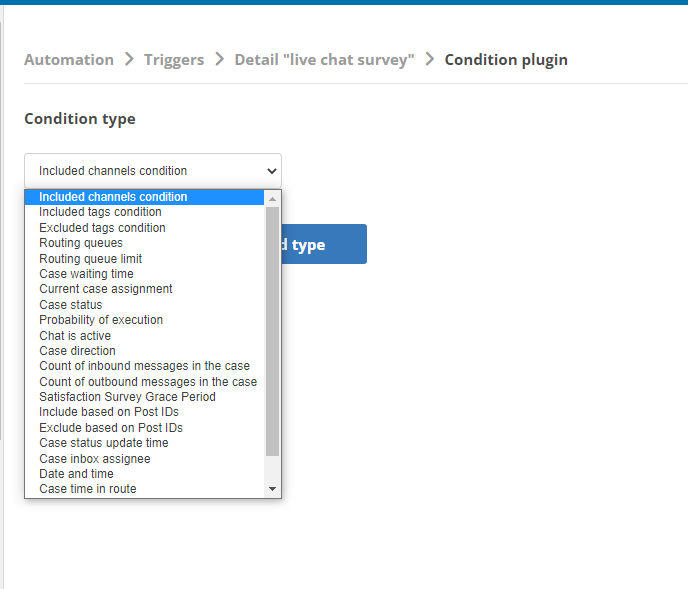 Based on this condition, once a case from the channel Klie Test is moved to the VIP Queue, the trigger will be fired.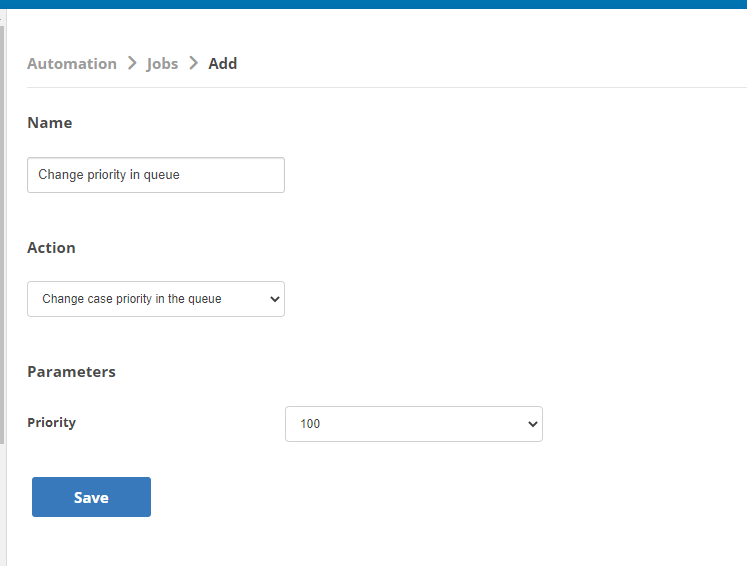 Now we will set up the job that will run once the trigger is fired.
To do so, click on Details next to the trigger and "+Add New Job or +Add Existing job. Create a name for your job, under actions choose the job type. We want to 'set routing queue priority in case' and choose the new priority of the case.


There can be more than one job assigned to a trigger, which means when the trigger is fired and all the conditions are met, multiple jobs could be run.
You did it! You have reached a new level of automation!
Summary:
When a case from a public post from the channel Klie Test comes to Brand Embassy it will have priority 10, once the case is re-assign to VIP Queue the priority will change to 100.
Don't have your workflow automated yet? Get in touch with support or your Account Manager today!