Login reports show you a detailed list of all user logins to Brand Embassy, this is useful for performance reporting.
To view Login reports click on the top right menu and go to Settings. In the Account settings section in the left menu you will see Login Report as the fourth item. You will see a detailed list containing dates and times of logins and logouts, as well as IP addresses of all users that accessed Brand Embassy.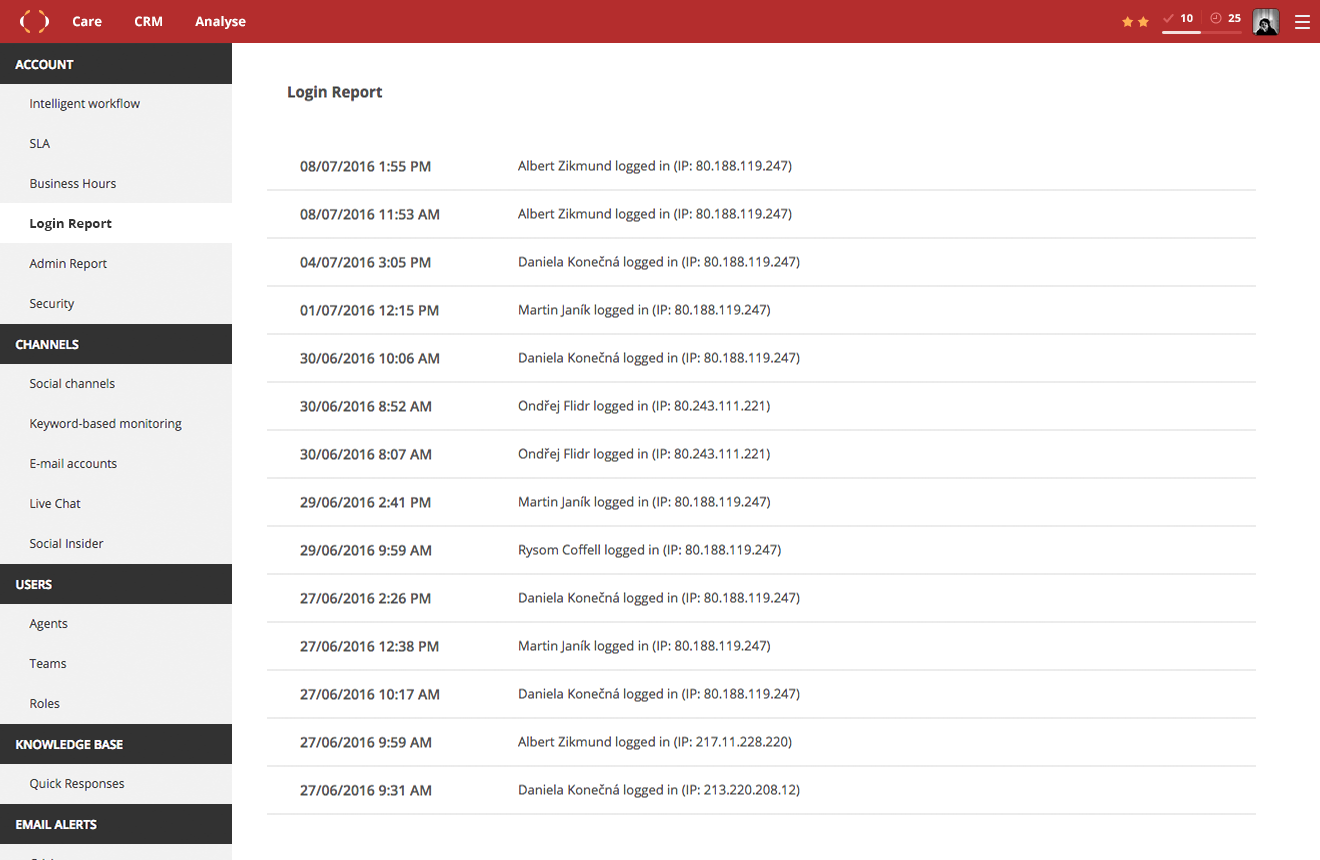 I am in the settings but I don't see the login report.
Only admin users have access to the Login report. If you are an admin user and do not see this setting listed, please contact us and we will help you with the setup.