As with Sentiments, you can also filter report results by today, yesterday, week, month or your own custom date range using the calendar at the top right of the screen. The date will apply across all reports in the Analyse section. You can also filter by source, sentiment and tag.
The 'Source volume' graph illustrates the volume of incoming messages by connected social account as well as all other monitored channels/pages that have high volumes of incoming conversations.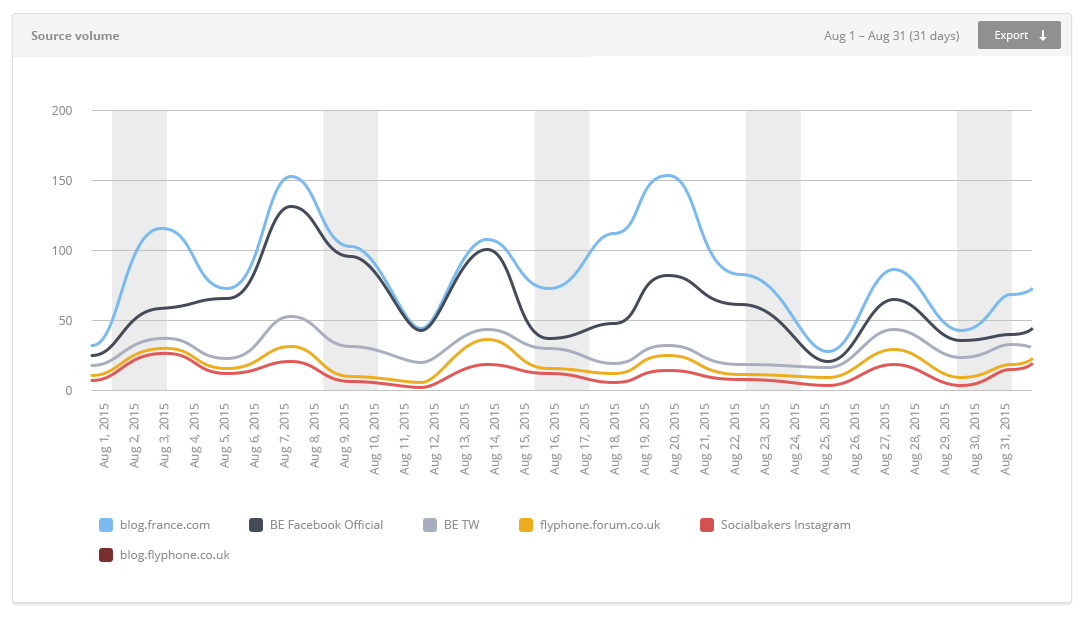 'Source details' shows you a detailed overview of the sources with the largest number of incoming conversations, alongside earned Facebook and Twitter conversations.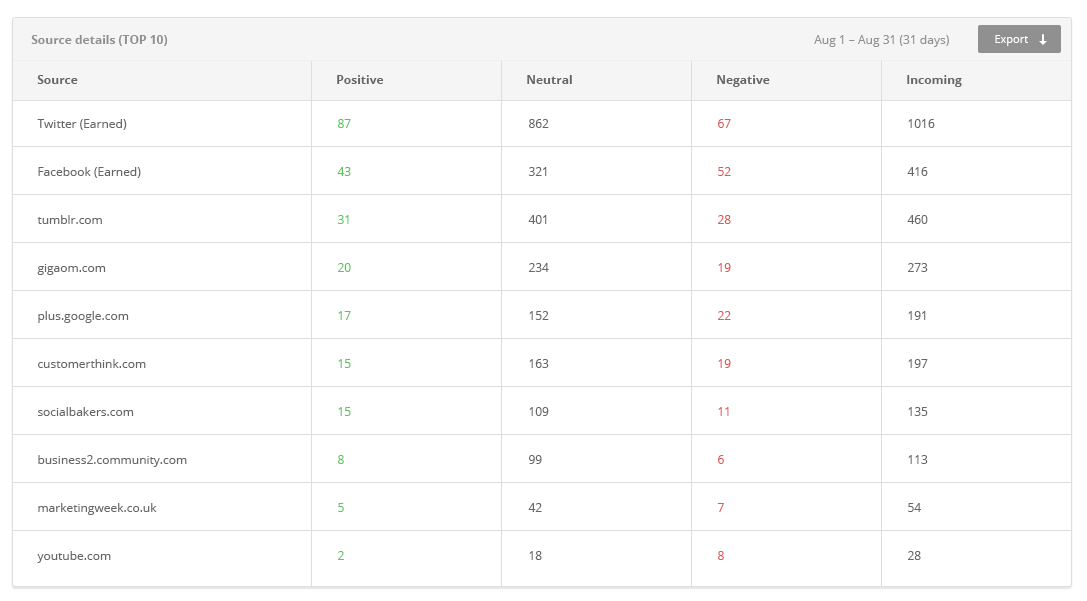 All reports can be exported as a whole or singly in various formats.