Topics Insights shows the most discussed topics on your digital channels.
The Tag per channel graph shows the top incoming topics divided by digital channels on which they have been mentioned on. Digital channels include social channels, discussion forums, blogs, and news.
The Tag volume evolution graph shows the incoming topics sorted by social accounts connected to Brand Embassy and their evolution in time. You have connected these social accounts to Brand Embassy through the Settings or with help of our account managers.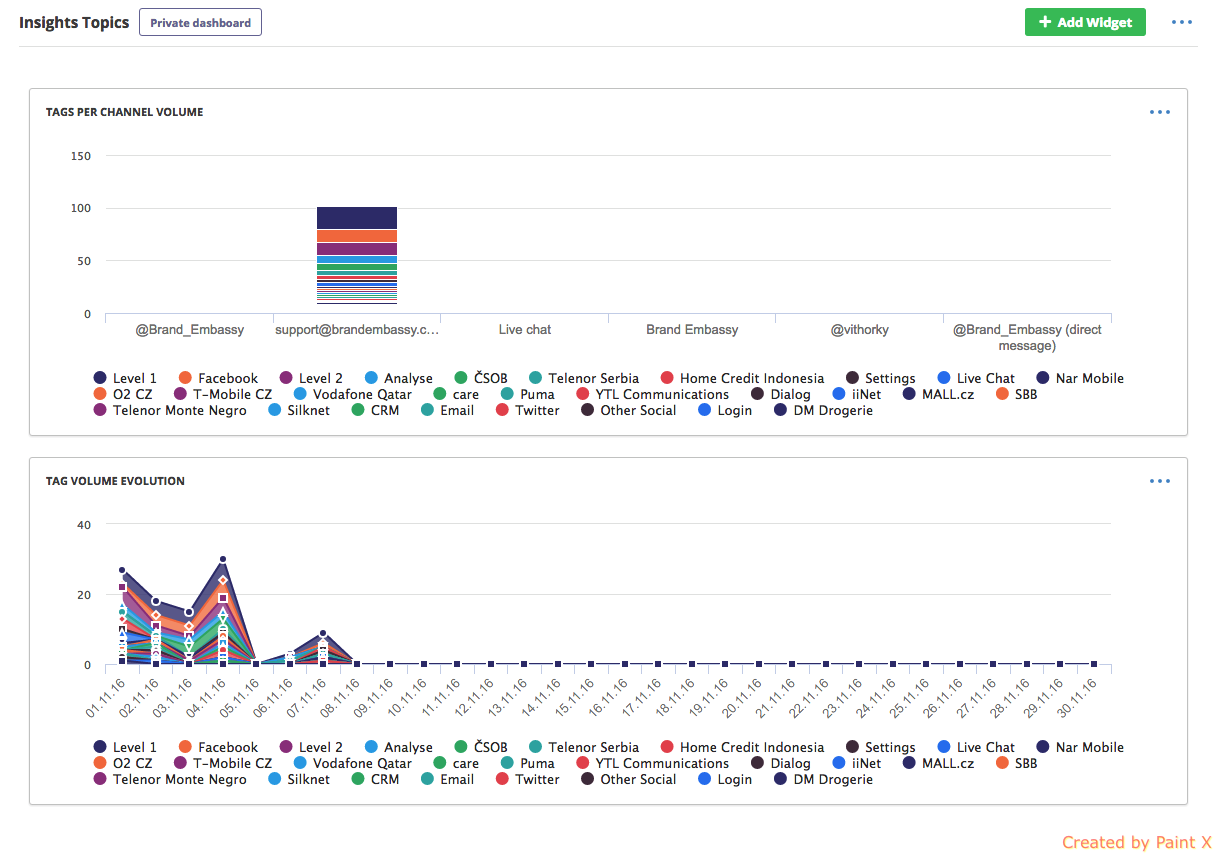 Tip: You can set a time range for the reports to view results for today, yesterday, week, month or whenever with the calendar filter on the top right of the screen. The filter will apply to the whole report. Additional filters allow you to filter the report for specific agents, sources, sentiments or tags. You can also export each widget as an Excel spreadsheet.
Continue on to learn more about the other reports. Or learn how to set up your own dashboard here