The Summary report is a Workflow report that gives you high level overview of the overall performance of your customer service.
It shows you the total number of inbound and outbound conversations in the chosen time period with the percentage change in comparison to the previous time period. You can also see the most engaged positive and negative topics for a quick overview what is is being discussed most frequently on your social media stream.
The Communication Overview graph shows the total inbound and outbound messages per day compared to the First Response Time (FRT) of your team. You can choose to view the report by actual time, by hour, day or week to see aggregated data.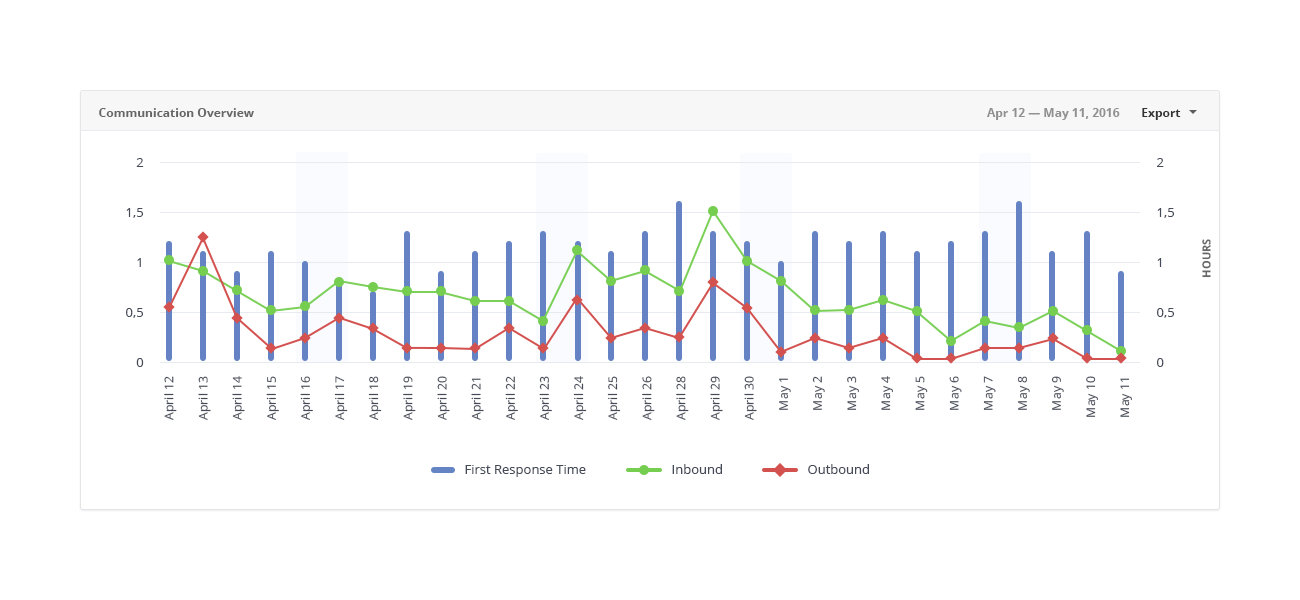 In the KPI Overview graph, your team's average FRT and solution time are displayed alongside your team's top 3 users. The Response rate shows the total response rate as a ratio of posts responded to and those not responded to.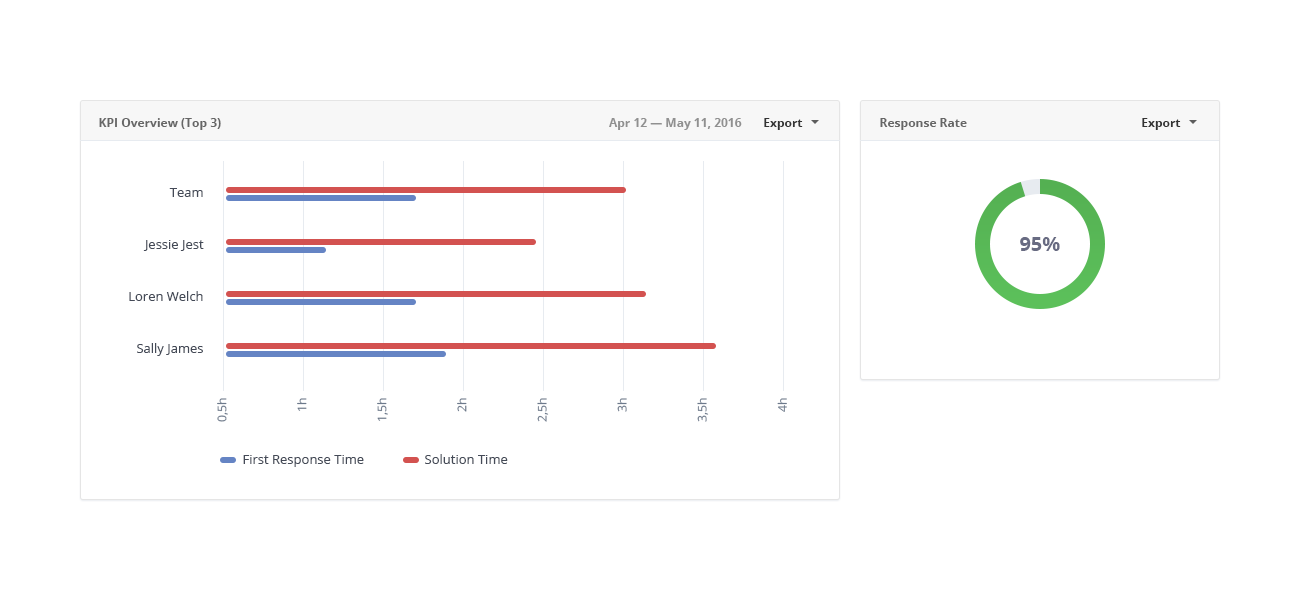 Tip: Set a time range for the reports to view results for today, yesterday, week, month or whenever with the calendar filter on the top right of the screen. The filter will apply to the whole report. Additional filters allows you to filter the report for specific agents, sources, sentiments, tags or status. You can also export all reports as an Excel spreadsheet, or in PNG and JPG image forms.
Continue on to learn more about the other reports.