Want to know how your team(s) are doing? Check the following performance reports in the Analyse section: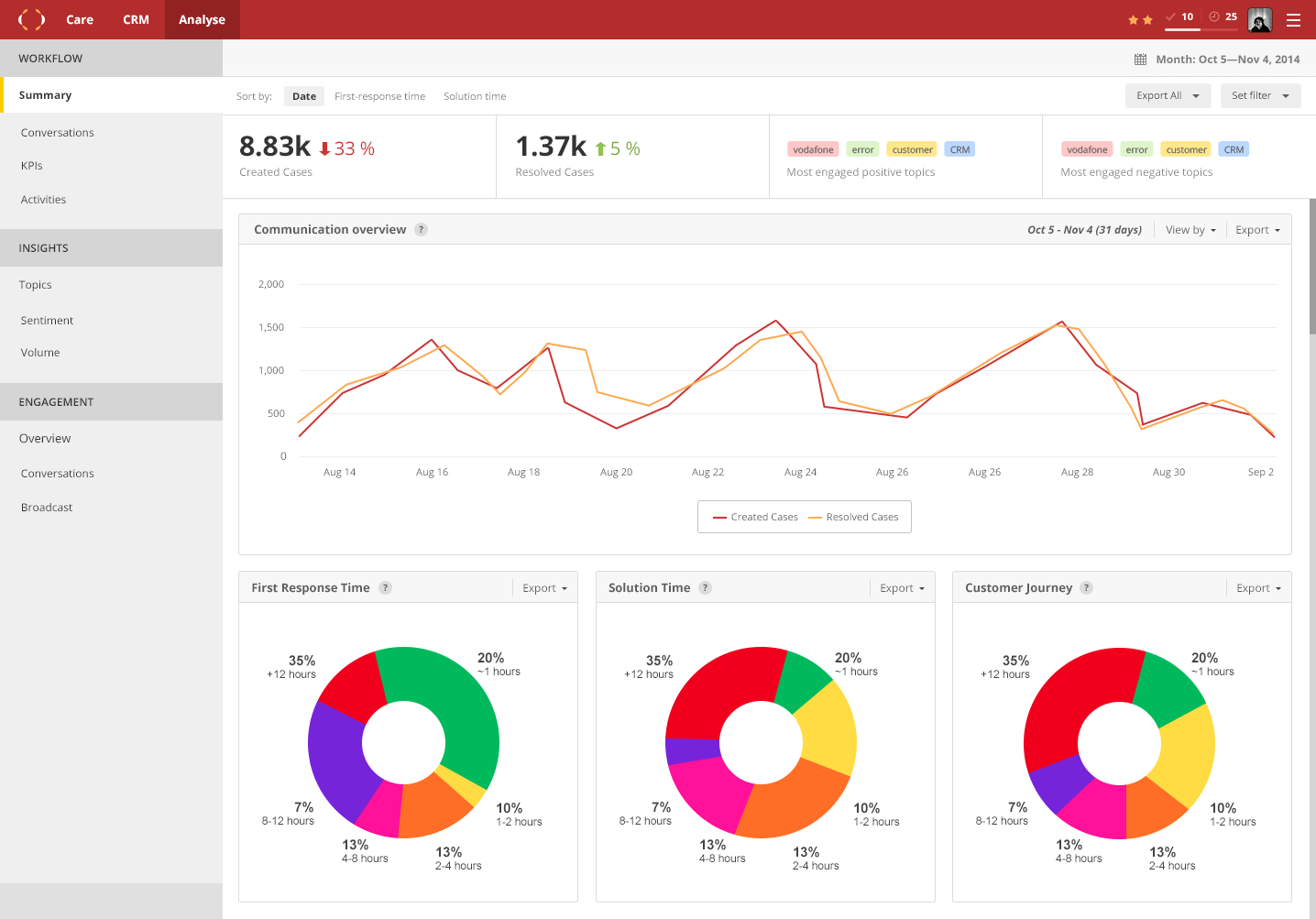 Tip: You can set a time range for the reports to view results for today, yesterday, week, month or whenever with the calendar filter on the top right of the screen. The filter will apply to the whole report. Additional filters allows you to filter the report for specific agents, sources, sentiments, tags or status. You can also export all reports as an Excel spreadsheet, or in PNG and JPG image forms.
Continue on to learn more about the specific reports.