Sometimes a conversation on social media can become very complex with many customers engaging within one post. We have developed a To be done list to help your agents stay focused on the most important comments and work efficiently.
When you open the detail of a post, the To be done list is located on the top right of your screen. To be done list relates only to the actually opened post, not to the workload you have in the queue for the day.
A notification will appear in the To be done list every time a customer replies to an existing case. You will see the profile picture of the customer, the case number, their name, and the status of the case. To be done list also shows notifications when a colleague sends you a note, re-assigns a case to you, or sends you a reply for approval.
The list also helps you navigate to new comments in a complex conversation. You will see the number of comments with the status 'New', for example, '+3 more new comments' or 1 new note'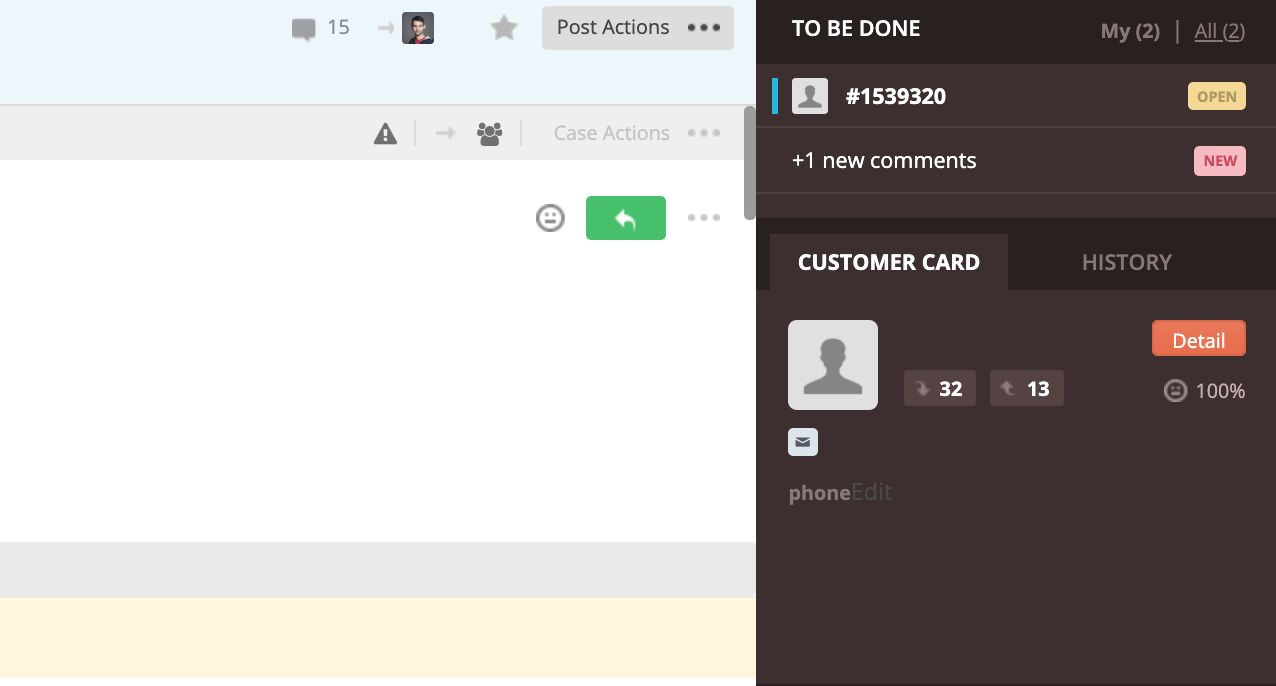 If you click on an item in the To be done list, it will redirect you to the relevant comment, note, or approval draft so you may continue replying to customers instantly.
Once you have replied to the customers, dealt with notes and approvals or set the 'New' cases as 'Checked', the items will disappear from the To be done list and you are able to close the case by clicking on Close tab button.