To help agents focus on their work, each new post will open in a new, detailed tab when clicked. You can keep multiple tabs open and work with them simultaneously. If there are too many tabs open, they will show up in a drop down menu. When you finish working with the post, simply close the tab using the 'x'.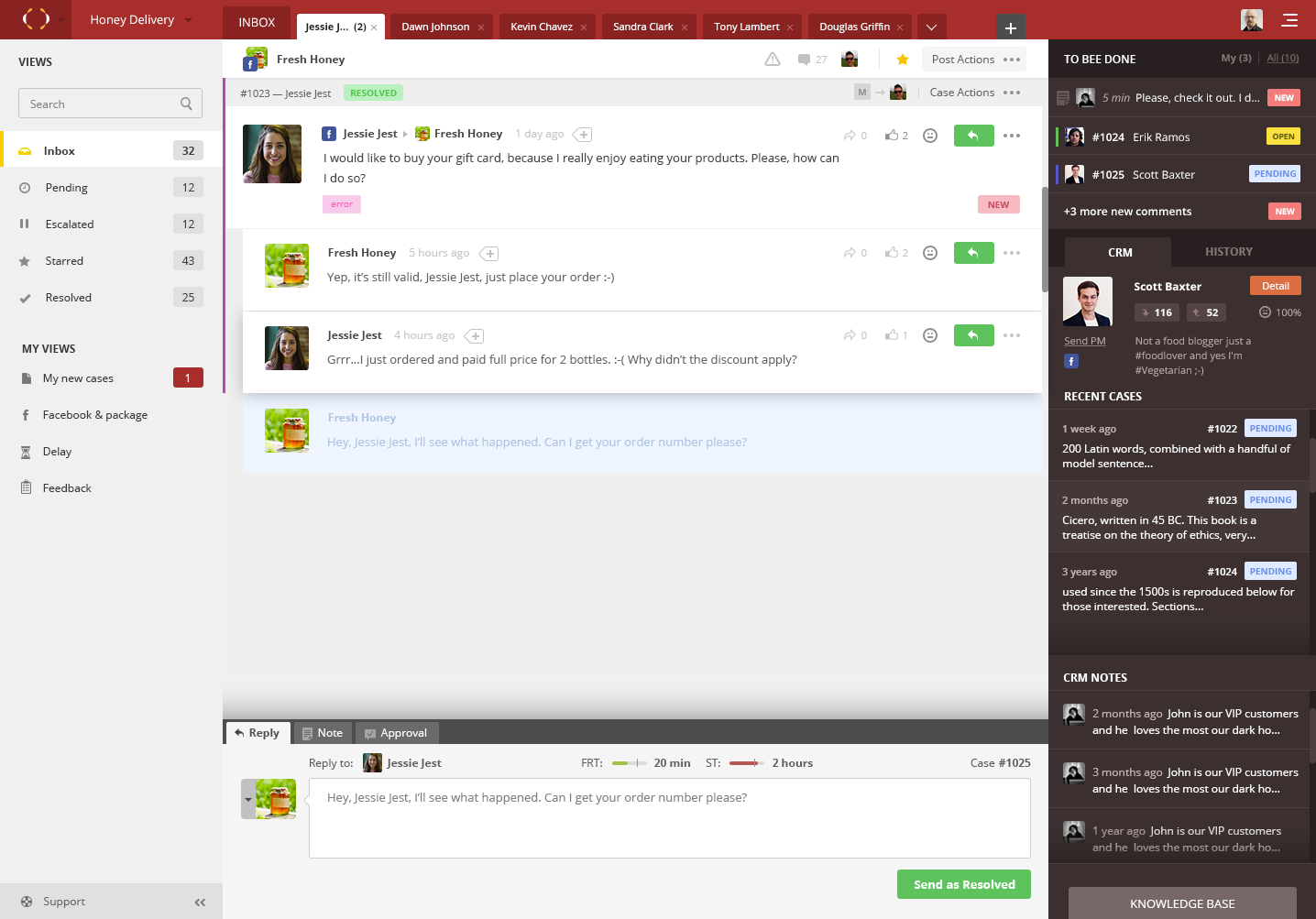 On the left, you have Views: Inbox, Pending, Escalated, Resolved and Favourites to help you keep track of your work. Each agent can create views showing them the tags they've worked with and their workload.
Click the star in the right hand corner of the post to add it to Favourites. Next to that is the priority of the post, the channel received on, number of engaged posts and post actions that apply to the whole post.
In the middle, we have the conversation thread. When an agent first replies to a customer, a new case is created. As new comments are added to the thread, they will come into the system. There can be multiple cases from multiple people in one conversation. To help agents handle such complex conversations, there's the 'To Bee Done' list on the top right. This shows the agents what tasks are waiting for them to work on, helping increase their efficiency.
The knowledge base to the right of the response box offers pre-defined Quick Answers and Last Responses.
The CRM panel under the 'to bee done' list gives an overview of the customer's engagement with your brand. The history shows the full history of activity within the post.
You'll always find a box with options to: reply, attach an internal note to the post, or send a draft of your reply for approval at the bottom of the post detail. Continue on to find out more about these options.