Brand Embassy unifies the inquiries from all channels your customers reach out to you at.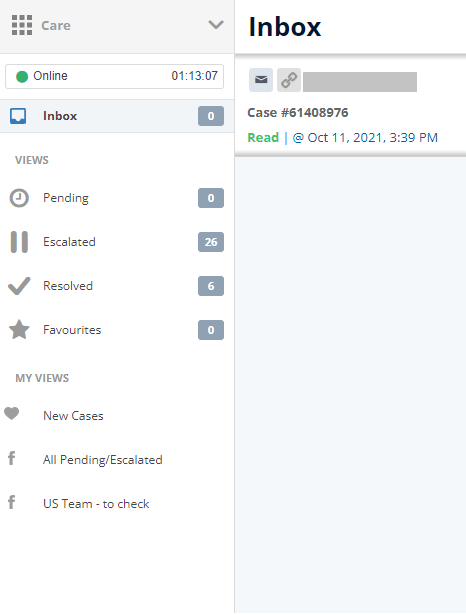 You can see all your work organized based on the status of the case. Is it new? That means that you have a case without a first reply. Let's go reply to the customer!
In the left panel, you can see the cases you are working on, organized in their respective folders based on the status.
The new incoming cases are on the left under the Inbox, you can open it by clicking on it – the content of it will open like an email next to the tabs. When you're finished working with the case, close the tab using the 'x'.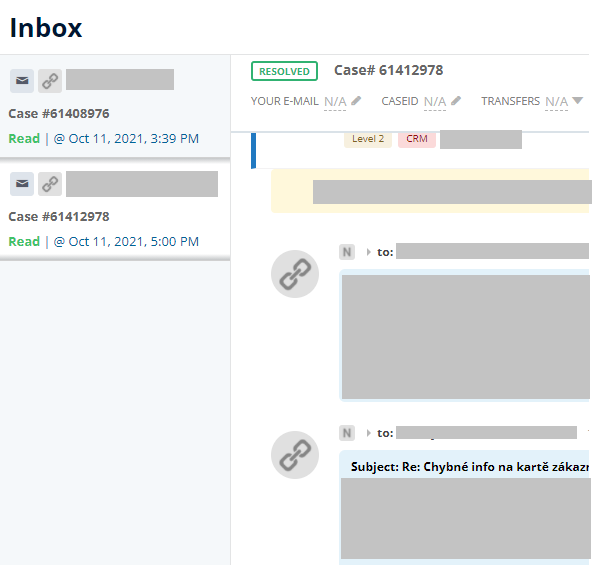 Once you click the 'x' button, you will be asked to confirm that your work on the ticket is done for the time being. Don't worry, it will stay in your pending or escalated folder if that is the case's status.

To keep the agents from getting overwhelmed with the number of ongoing conversations, the number of cases assigned per click on the 'Give me more' button to their inbox is set up by the managers in the settings. The conversations with higher priority are pushed to the front of the inbox automatically. If the 'Give me more' button is blue, there are conversations waiting; when it's grey, great job- all conversations have been answered!
The right panel shows a basic overview of your team performance. You can see which agents are online, how many cases are in their inboxes or if you are meeting your SLAs. The workflow history shows all recent actions performed by agents.