Brand Embassy is a platform to unify customer service across all your digital media channels. The smart inbox shows all customer inquiries from your social channels, Live Chat, support e-mails and brand mentions on forums and blogs.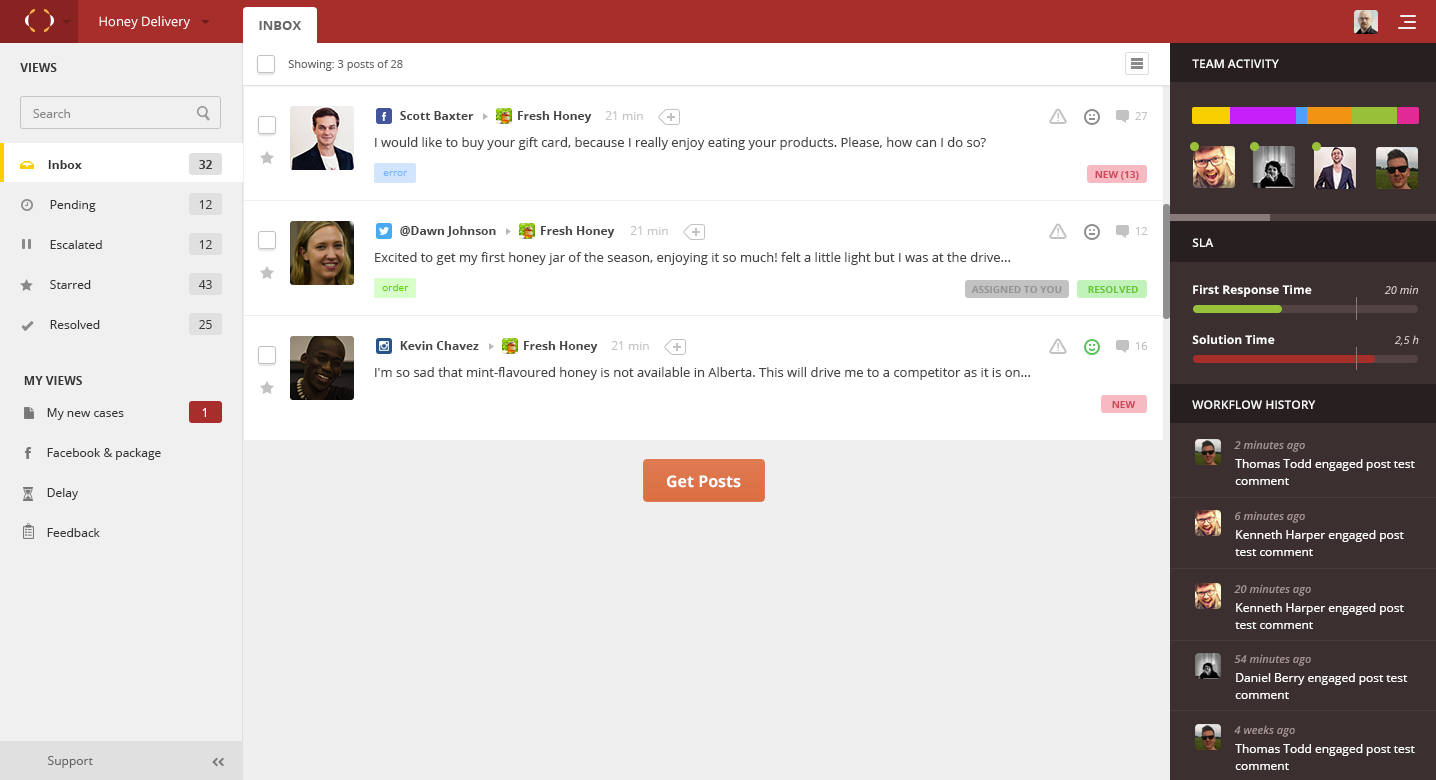 On the left-hand side, there's a summary of customer inquiries, usually posts from your social channels. The incoming inquiries are in the center; to answer the post, just click on it. The details will open in a new tab, like an internet browser. You can open multiple tabs and work with them simultaneously. When you're finished working with the post, close the tab using the 'x'. Want to perform one action on multiple posts? Select the box next to the posts and you can assign them to another agent, add a tag, set them as resolved or trash them.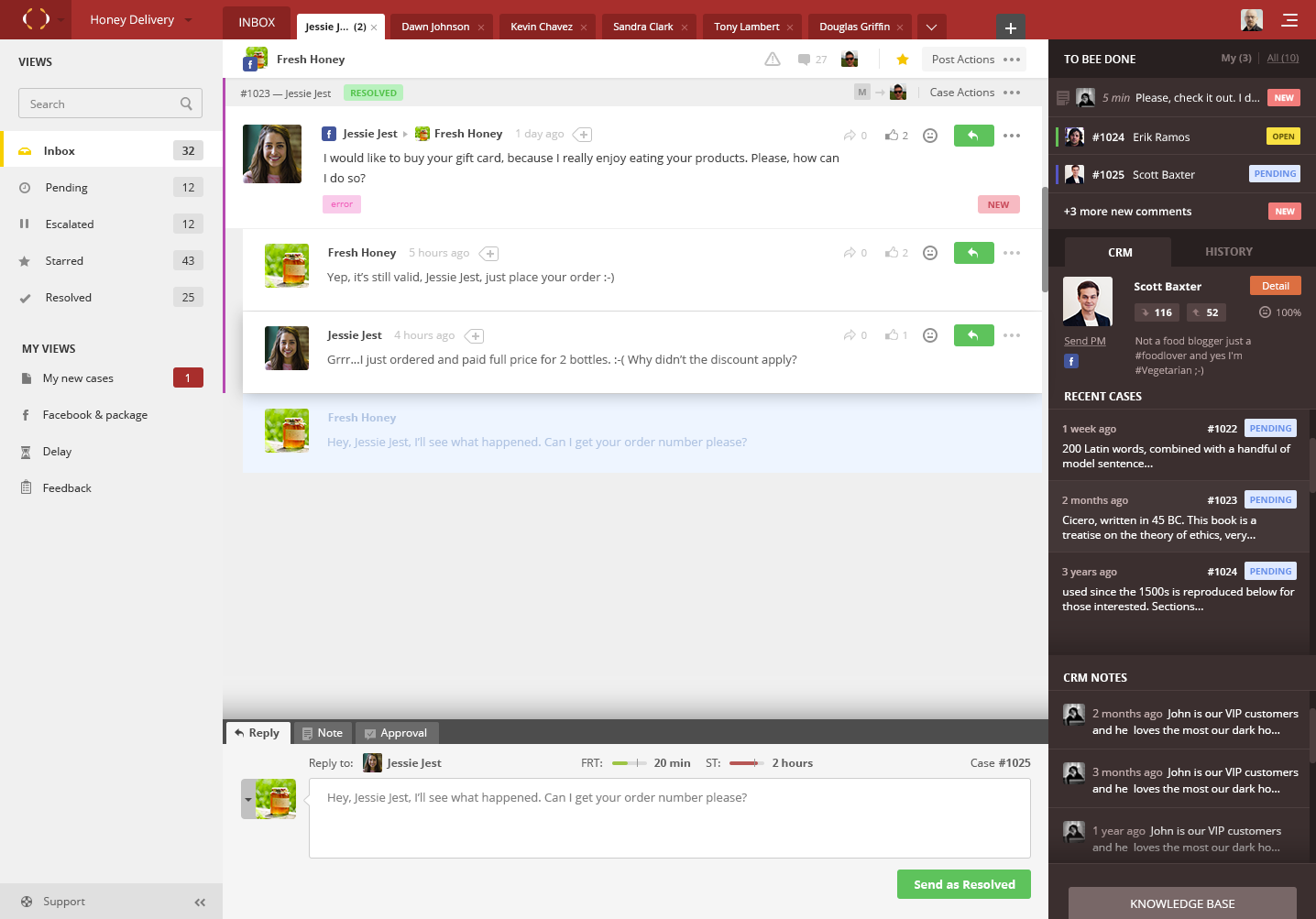 To keep the agents from getting overwhelmed with number of ongoing conversations, the number of posts assigned per click on the 'Get Posts' button to their inbox is minimized (this can be adjusted in Settings → Intelligent Workflow) . The conversations with higher priority are pushed to the front of the inbox automatically. If the 'Get Posts' button is orange, there are conversations waiting; when it's grey, great job- all conversations have been answered!
The activity panel on the right shows the basic performance of the team. The top bar shows the proportion of work assigned to each agent. Just below, are the agents on the team and their online status. Team performance is measured by First Response Time and Solution Time, as defined by you in the SLA settings. The workflow history shows all recent actions performed by agents.