Customer care is about responding to the customer in a timely, relevant manner. In the digital world, speedy responses are even more important because they are often public and seen by all.
Your agents will be more efficient with the help of our Intelligent Routing which automates the routing of the cases.  Set up the routing by clicking on the edit routing rules by each team or set up your Queue Routing and skip to the SLAs: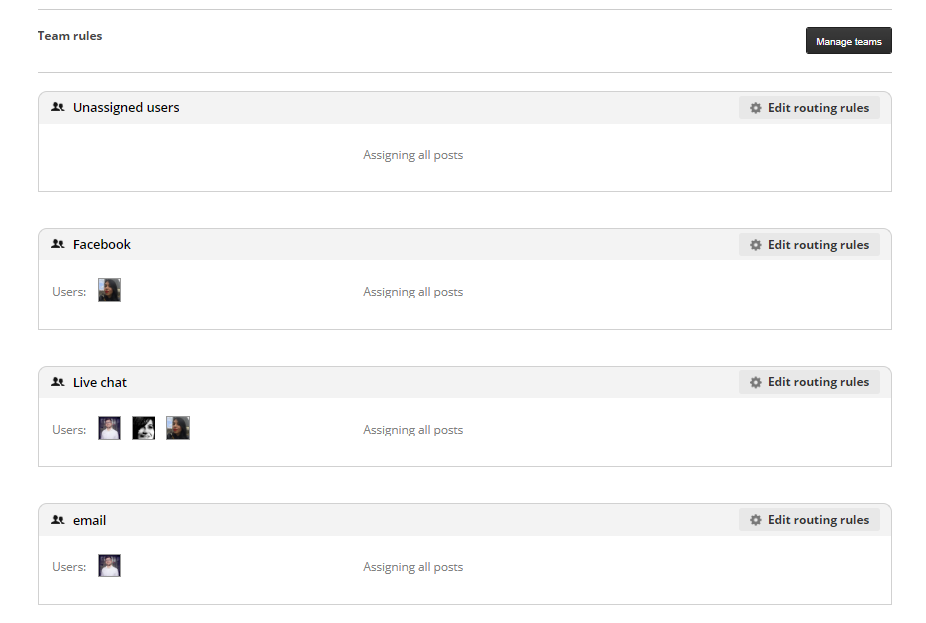 Once there you can choose multiple filters that affect the queue the agent will see. Once we set this up, the agent will not receive anything that does not meet the filters when clicking the get cases button.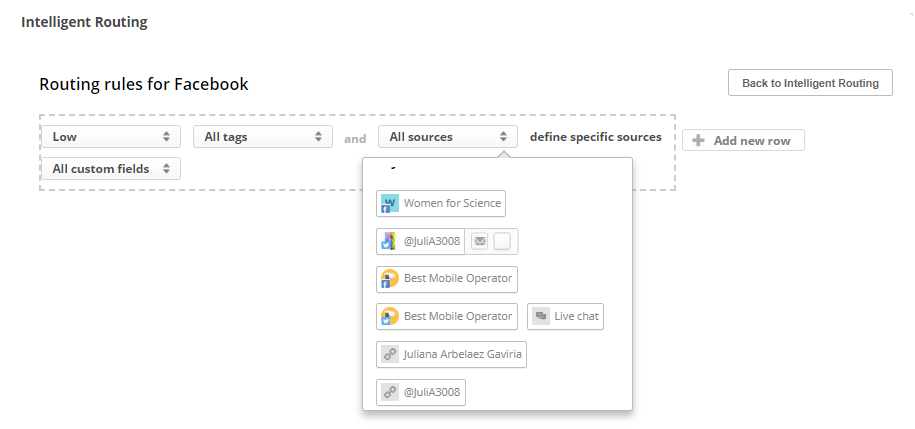 For the Facebook team, we have set up Facebook with the highest priority. Once they are done with answering inquiries from there, they will receive Tweets. This is how we split the demand equally across the teams.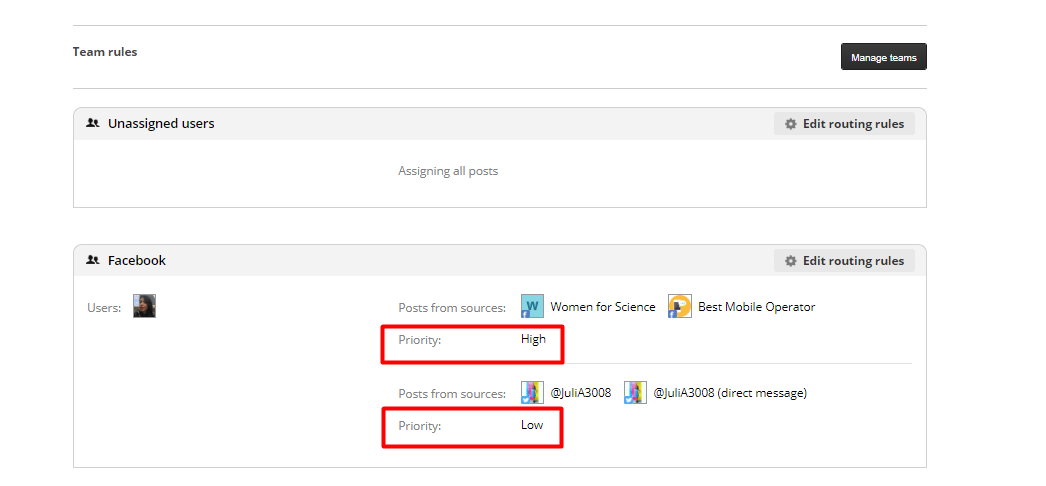 Ready with the rules? Let's set up the SLAs!
Click SLA to set up your agent's goals. General goals are for all users on all channels. Each channel can also have a different goal.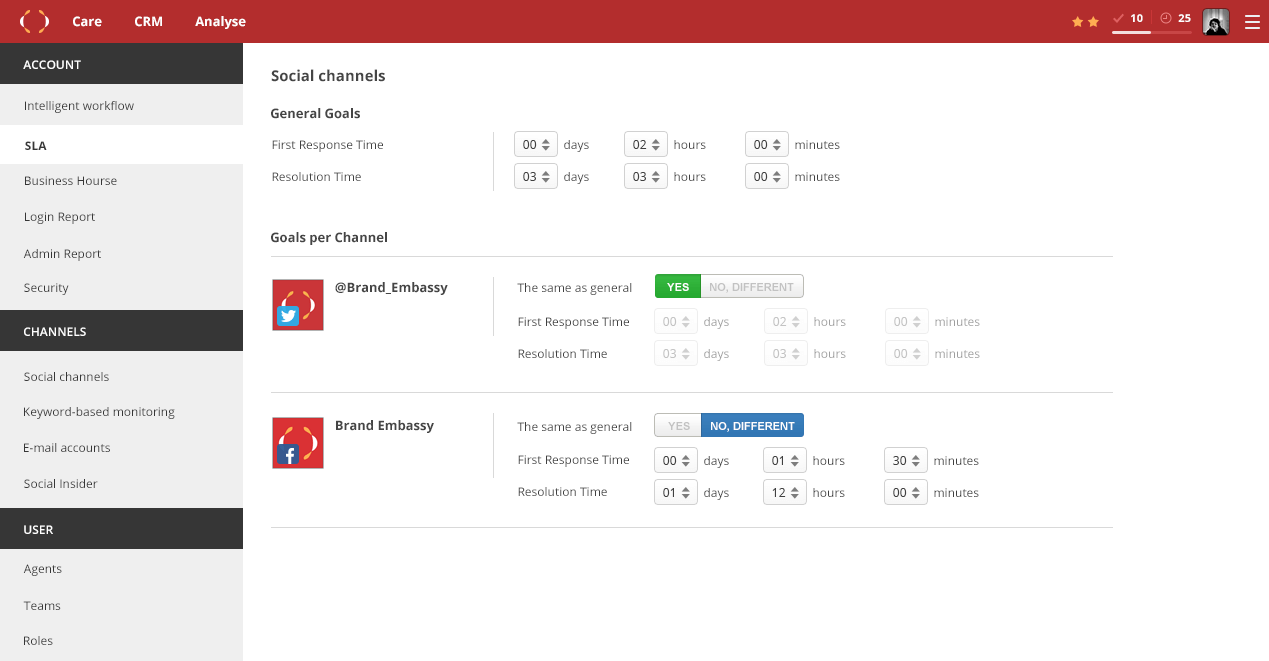 And we are officially done with the basics! There is way more to the intelligent routing, check for the details
here
!
You should also set up the
business hours
since they affect your SLAs.
If you want to route based on the auto tags, you will need to set them up first. You can find a guide
here.