SLA stands for Service level agreement. SLAs help to measure the performance of your customer team. Two metrics are measured in SLA, First response time and Solution time.
First Response Time (FRT) starts counting the second the customer created a request (sent you a message, commented on a post) and runs until the agent replies.
Resolution Time/Solution Time (RT, ST) is the total amount of time it took to resolve the case.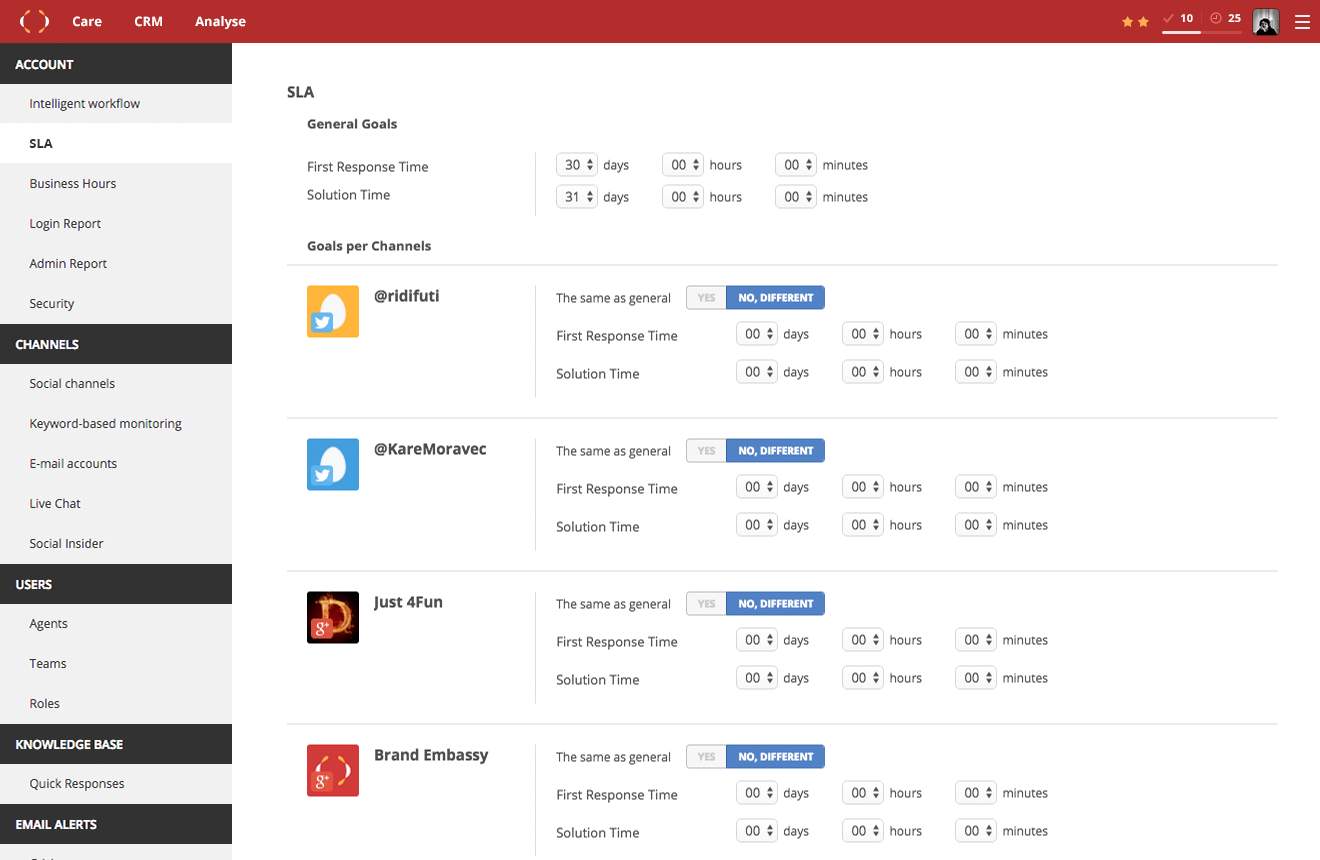 You can setup different SLAs for different channels because the speed of communication may vary (emails are way slower than Live Chat, so the SLAs will be different). The SLAs are only counted within the Business Hours.
The SLAs you setup here will be visible in the Team activity panel in the Care section and you can also see real-time tracking in the reply box.