Sentiment Insights show the conversation statistics of sentiments by source or connected channel. Each comment can be marked positive, negative or neutral. All comments are marked neutral by default. The agent can manually change the sentiment to positive or negative.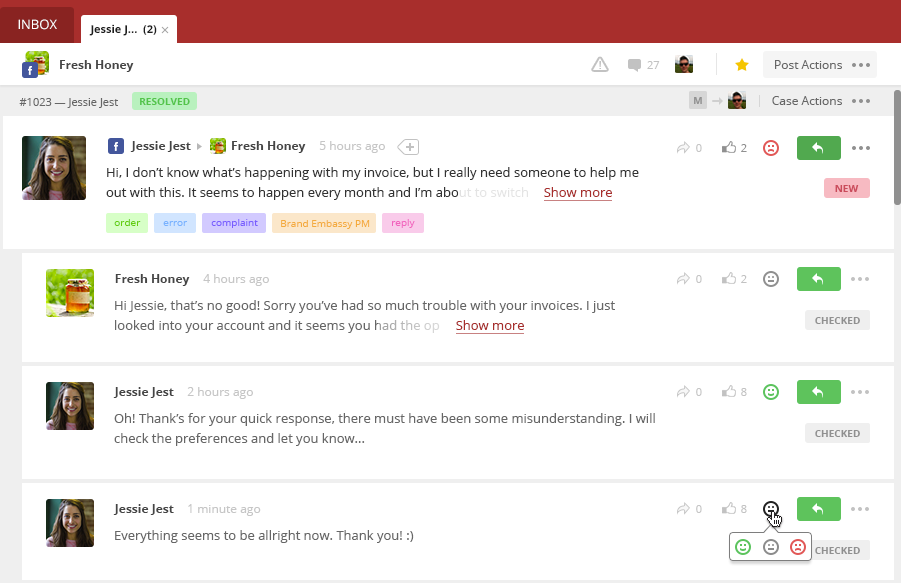 In the report, you can filter results by today, yesterday, week, month or your own custom date range using the calendar at the top right of the screen. The date will apply across all reports in the Analyse section. You can also filter by source, sentiment and tag.
The 'Sentiment by source type' graph shows the sentiment from the channel it came from - social channels, news and blogs, discussion forums and external monitored sources.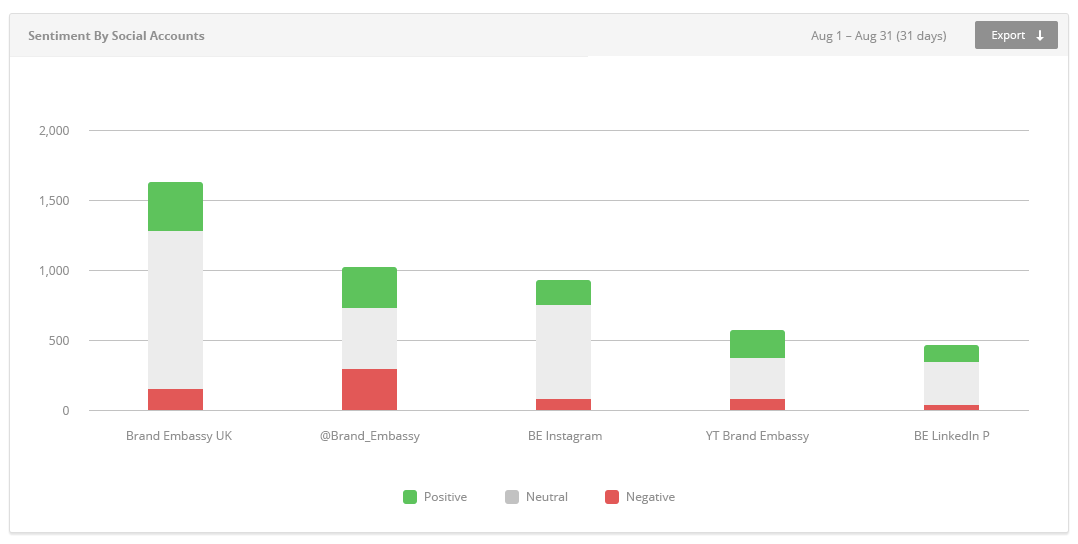 'Sentiment by social account' shows sentiment per channel connected to Brand Embassy (again, in chosen time period).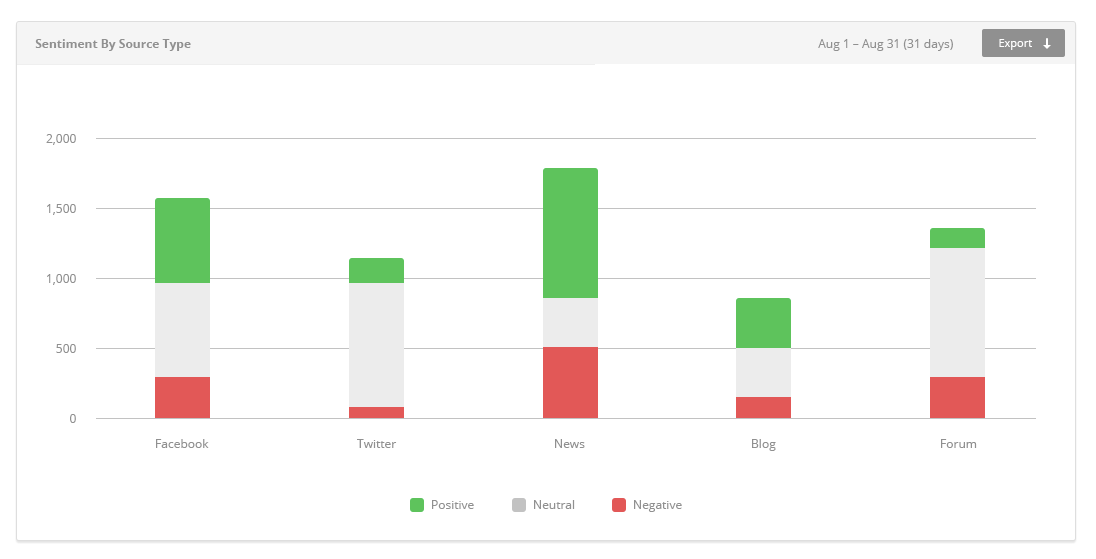 The 'Sentiment evolution' graph shows how sentiment trend over time on all connected channels.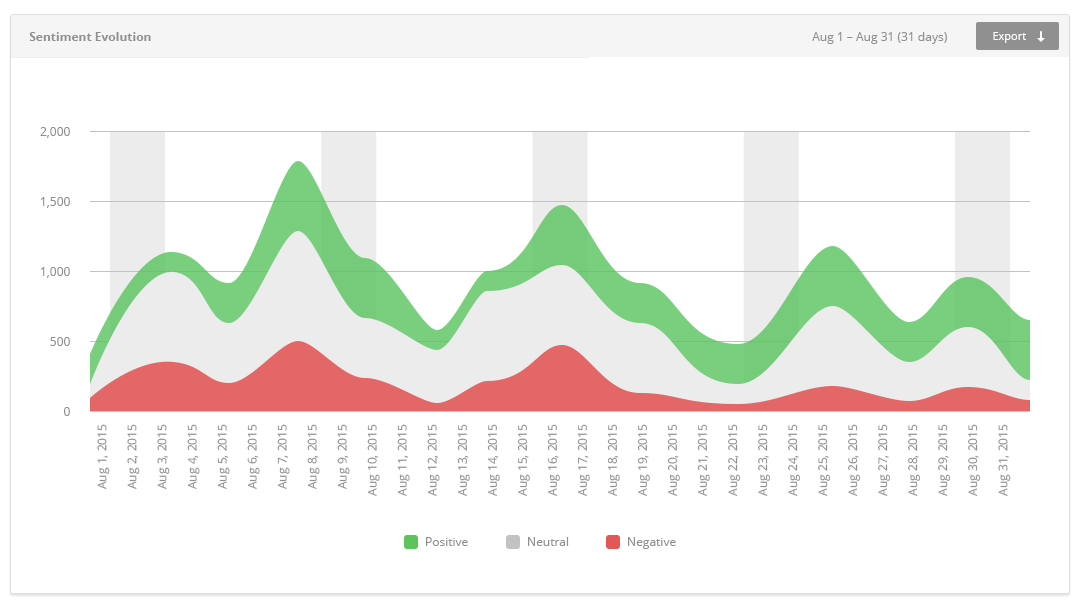 'Topic Sentiment' shows the top 5 tags and their sentiments, while 'Sentiment' shows sentiment proportion in selected period.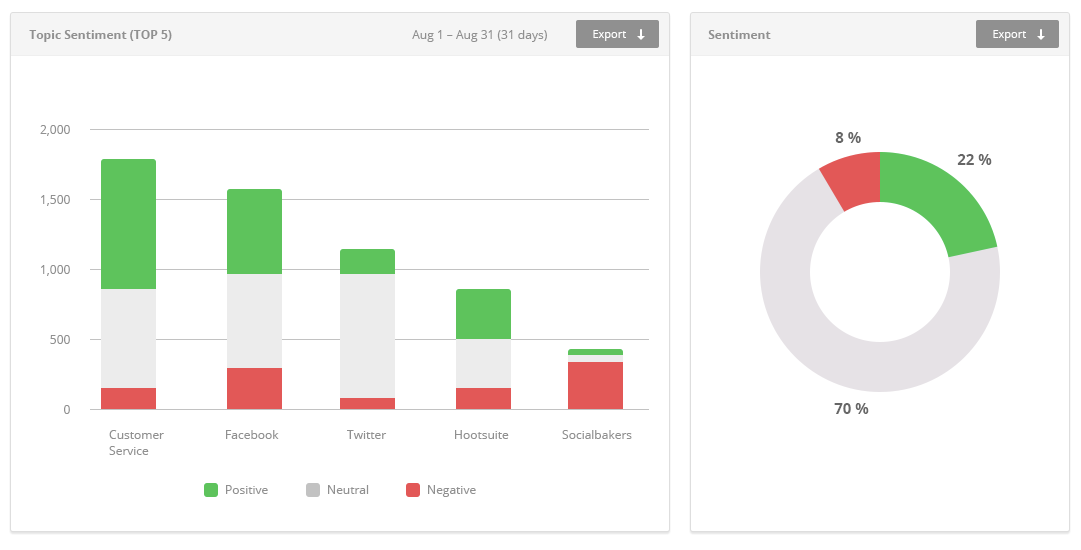 These reports can be exported as a group or alone in various formats.