The Activities report is a part of the Workflow reports. The report focuses on agent activity and their performance comparison.
You can see the total amount of how many cases were assigned to your agents, their individual KPIs or how many messages they send to resolve a case on average.
The Response Rate shows you how many posts have at least one reply by agent, that means they are considered being responded. You can see how many of your broadcasts need the agents' attention.
In the Agent Activities graphs, you see what type of actions do your agents perform from checking, trough replying or trashing. You can see it as a breakdown or evolution in time.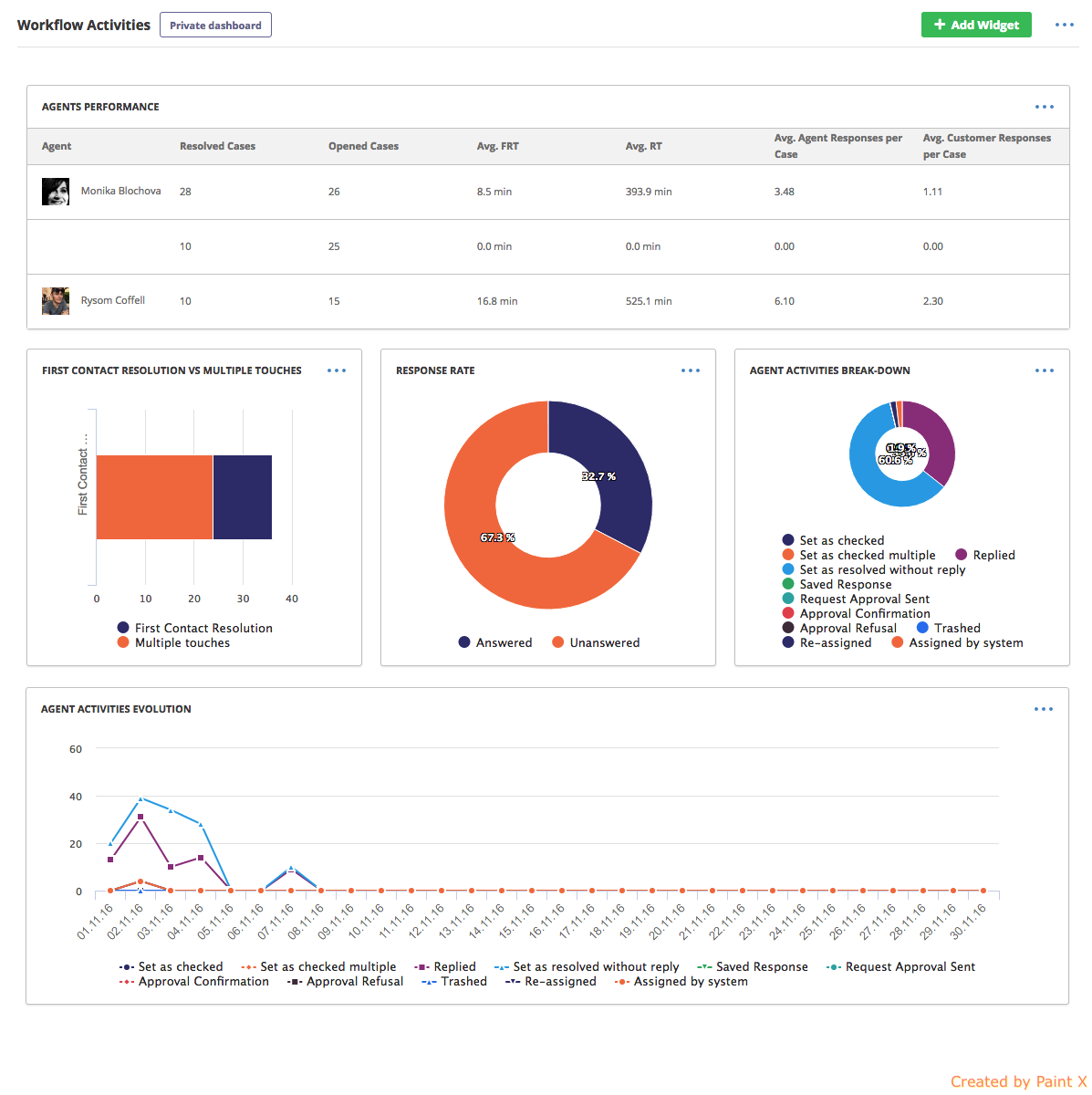 Tip: You can set a time range for the reports to view results for today, yesterday, week, month or whenever with the calendar filter on the top right of the screen. The filter will apply to the whole report. Additional filters allow you to filter the report for specific agents, sources, sentiments or tags. You can also export each widget as an Excel spreadsheet.
Continue on to learn more about the other reports or learn how to set up your own dashboard here.