The KPIs or Key Performance Indicators report is a part of the Workflow reports. It's the second dashboard in your reports.
The First response time graphs show your team's response time as a sum and its evolution in time. The FRT stops counting the moment the agent replies to the client for the first time in a new case.
The Resolution time graph shows your team's solution time. Resolution time is the time between the first customer message and the last agent message that resolved the case.
The Agents Performance table shows detailed statistics per agent. You can see the agent's funnel from how many cases were assigned to the agent, how many replies they sent out, and what was their response time.
The Channel Performance table shows detailed statistics per connected channel. It shows how many conversations did customers post, how many messages did the agents engage per source, or what is the FRT per each channel. The table also shows the sentiment of posts per source.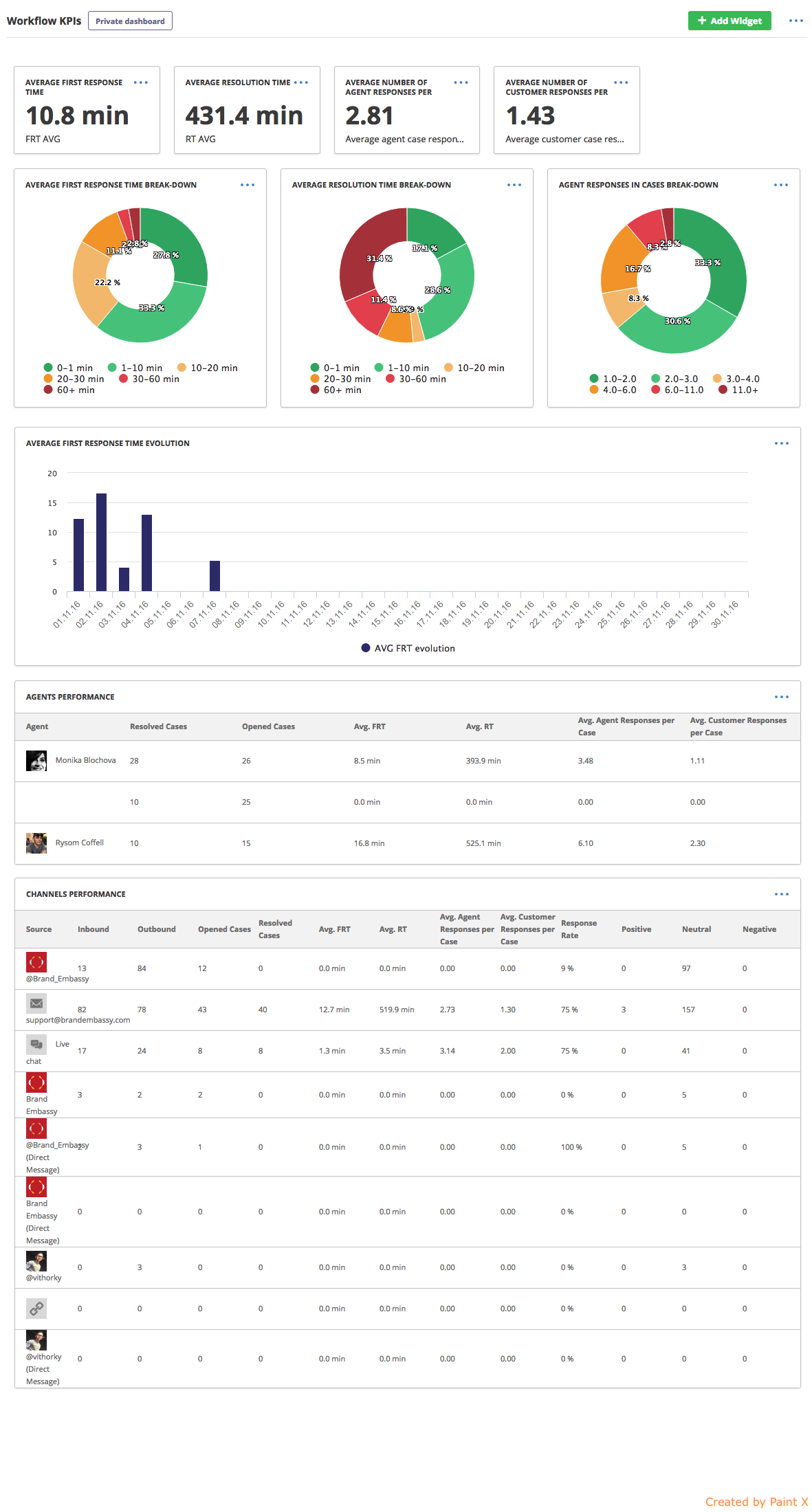 Tip: You can set a time range for the reports to view results for today, yesterday, week, month or whenever with the calendar filter on the top right of the screen. The filter will apply to the whole report. Additional filters allow you to filter the report for specific agents, sources, sentiments or tags. You can also export each widget as an Excel spreadsheet.
Continue on to learn more about the other reports or learn how to set up your own dashboard here.