Find yourself repeatedly using a similar message or the same info? thanks to the Quick replies in the Knowledge Base, you will not have to spend time typing the same message anymore!
You can find the quick replies in the bottom right corner of the post detail by clicking on the knowledge base panel.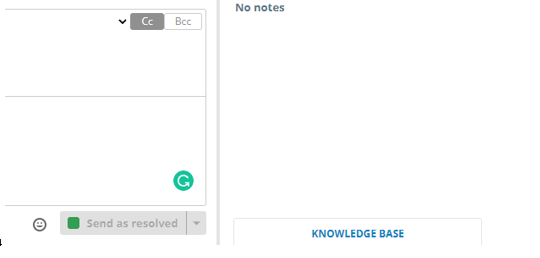 Set up the Quick Replies here.