Find yourself repeatedly using a similar message or the same info? thanks to the Quick replies in the Knowledge Base, you will not have to spend time typing the same message anymore!
You can find the quick replies in the bottom right corner of the post detail by clicking on the knowledge base panel.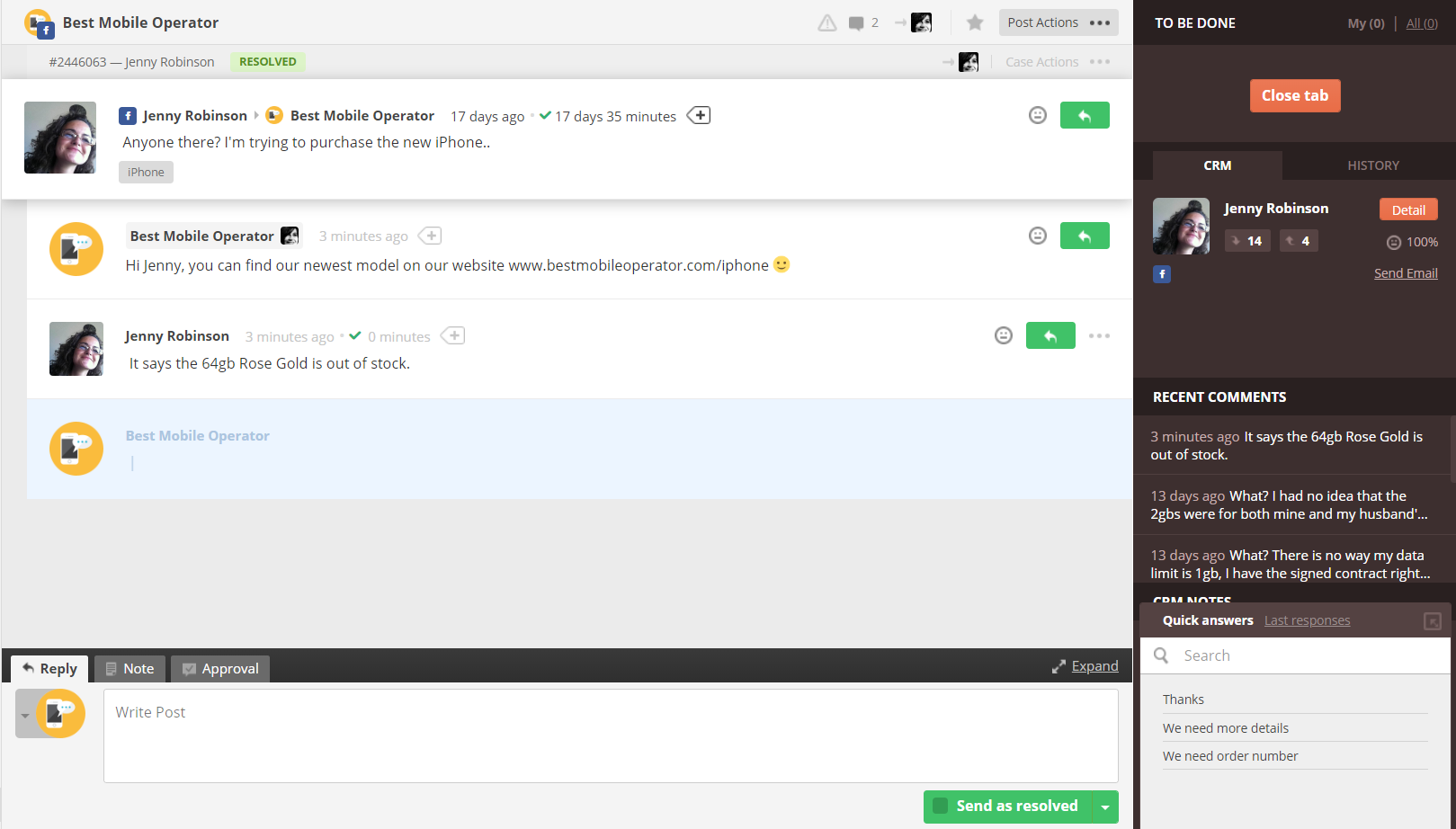 Set up the Quick Replies here.
Example: If the post you are working with has the tag 'delivery' and you search within Quick Replies for a reply containing 'policy', the Quick Replies containing the word 'policy' and the tag 'delivery' will show up higher in the search results.
When adding the new Quick Reply, you can also select the Source types, which means the channels you want the Quick response to be available for. You can then set up a different Quick Reply for your Twitter account and Facebook page. After you save the new Quick Reply, you can edit it or delete it later on.
The second part of the Knowledge Base allows you to choose your Last Response. All recent responses across the team are sorted from the most recent to the oldest. The search box can again help you find the best answer for the customer quickly.