You've successfully added your channels, now let's add your team to help you with the incoming posts.
First, let's go to Roles. These determine what the users can do and see in Brand Embassy. The default is Manager or Agent. Adjust the permissions you'd like each group to have by clicking on the pencil icon.

Editing Agent role & assigning permissions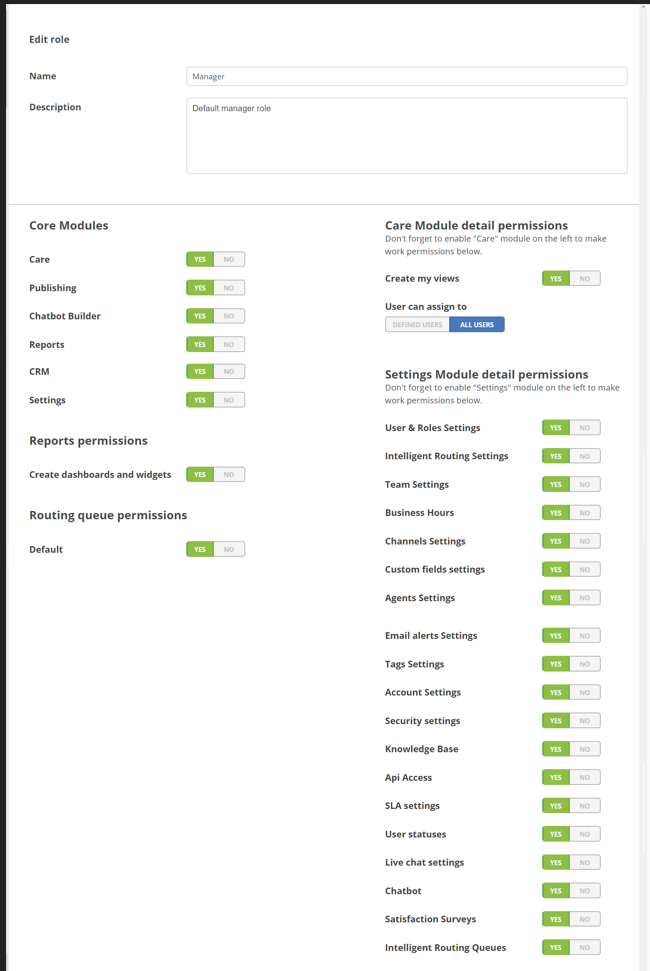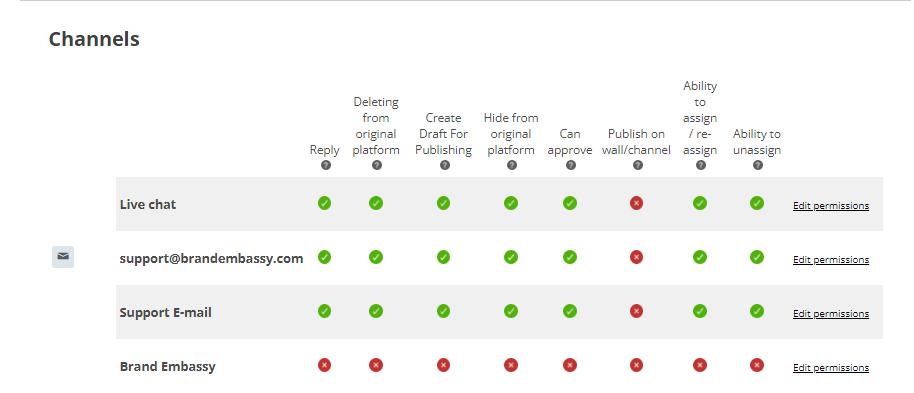 Little legend for the not so common setup:
Report permissions - allows you to share your private dashboards with other agents to view them
Routing Queue permission - an agent with the role will be able to send approval/reassign a case to any queue that is turned on here.
The setup above means that the agent with this role will have access to all sections and can reply and hide comments on Facebook as well as to reassign to someone else.
Don't forget to save!
In the next article, we will add the users