You've successfully added your channels, now let's add your team to help you with the incoming posts.
First, let's go to Roles. These determine what the users can do and see in Brand Embassy. The default is Manager or Agent. Adjust the permissions you'd like each group to have by clicking on the pencil icon. Don't forget to save!

Editing Agent role & assigning permissions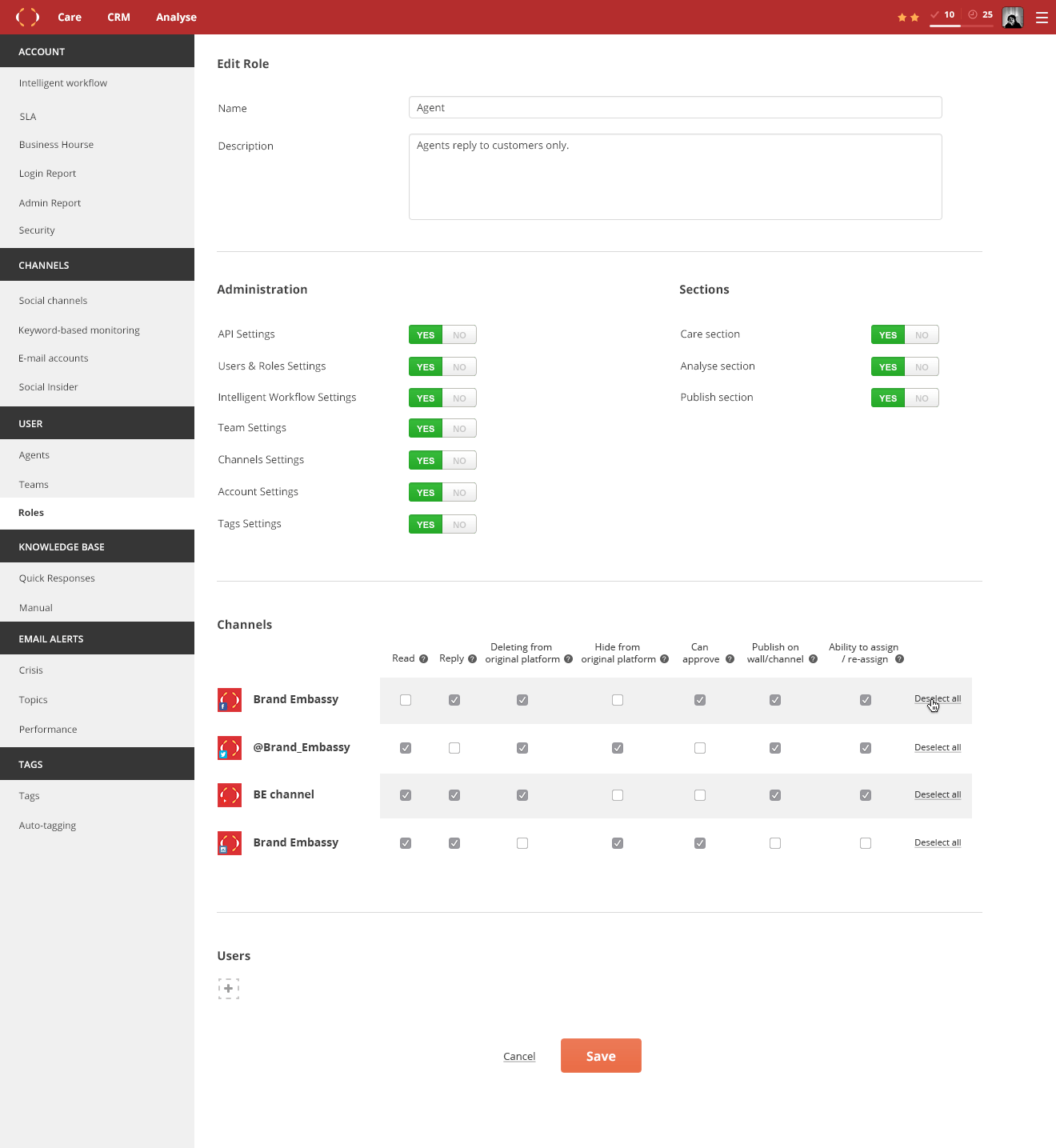 Now we can add users - select Agents. Click on 'Add new user', fill in the details, select role type (this automatically gives them the permissions you chose for their role), and save the new user. The agent will receive an email with login details.

Adding a new user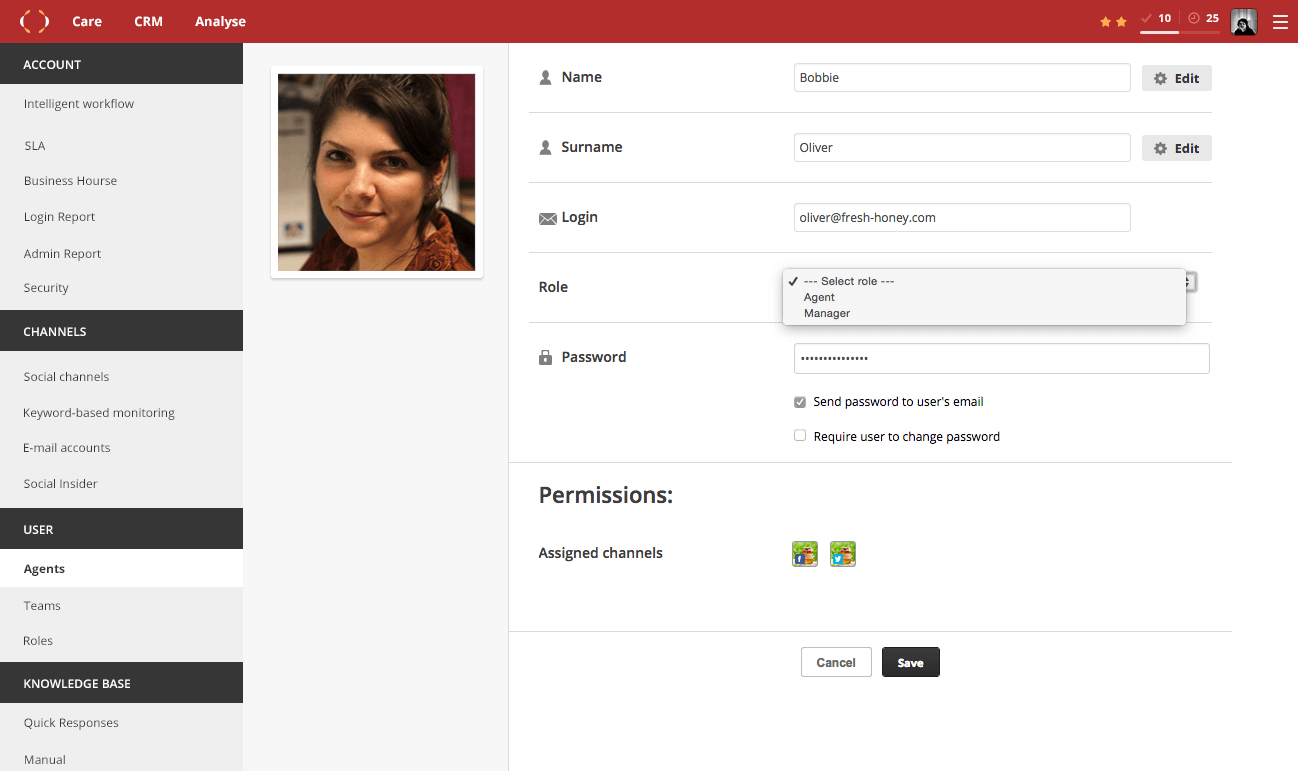 Let's learn how to adjust the intelligent routing of posts and set goals.