Welcome to brand Embassy! In this section, we will walk you through the basic setup so your agents can start getting replying today!
In the first part, we are going to connect your channels, then we will add the agents and set up the intelligent routing :)
Connecting the channels is very easy, just go to the settings/ Social Channels where you can see the list of available channels to connect. We have created a detailed guide for each channel here. ;) Some of the accounts can be listened to (yes, even your competitors!) but you must have admin rights to respond on your pages.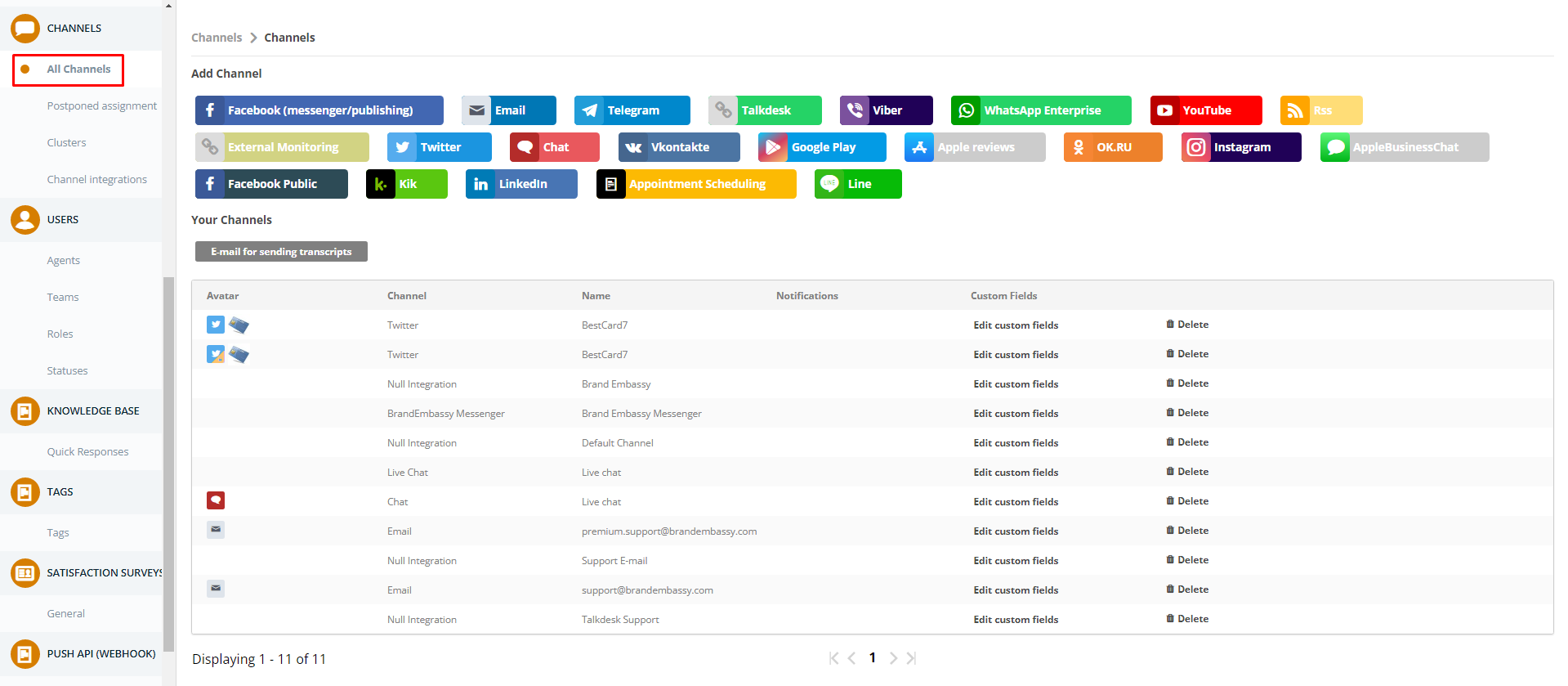 You can add all your digital channels here - that's what Brand Embassy was built to do! You can even add your support email address or set up keyword-based monitoring. Send us a message and we'll get it set up for you.
Don't see a channel you would like to use in Brand Embassy? Reach out to our support or your Account Manager today!
Let's add more users to help you out.