Connect any channel you are communicating with your customers, to handle their requests from Brand Embassy.
Choose Social Channels in settings. You can connect all the supported channels (Facebook, Twitter, Instagram, Youtube, WhatsApp etc.). Some of the accounts can be listened to (yes, even your competitors!) but you must have admin rights to respond on the page.
Select a specific social account and follow the instructions to grant Brand Embassy the needed permissions. Once the channel is connected, enable direct messages (available for Facebook and Twitter).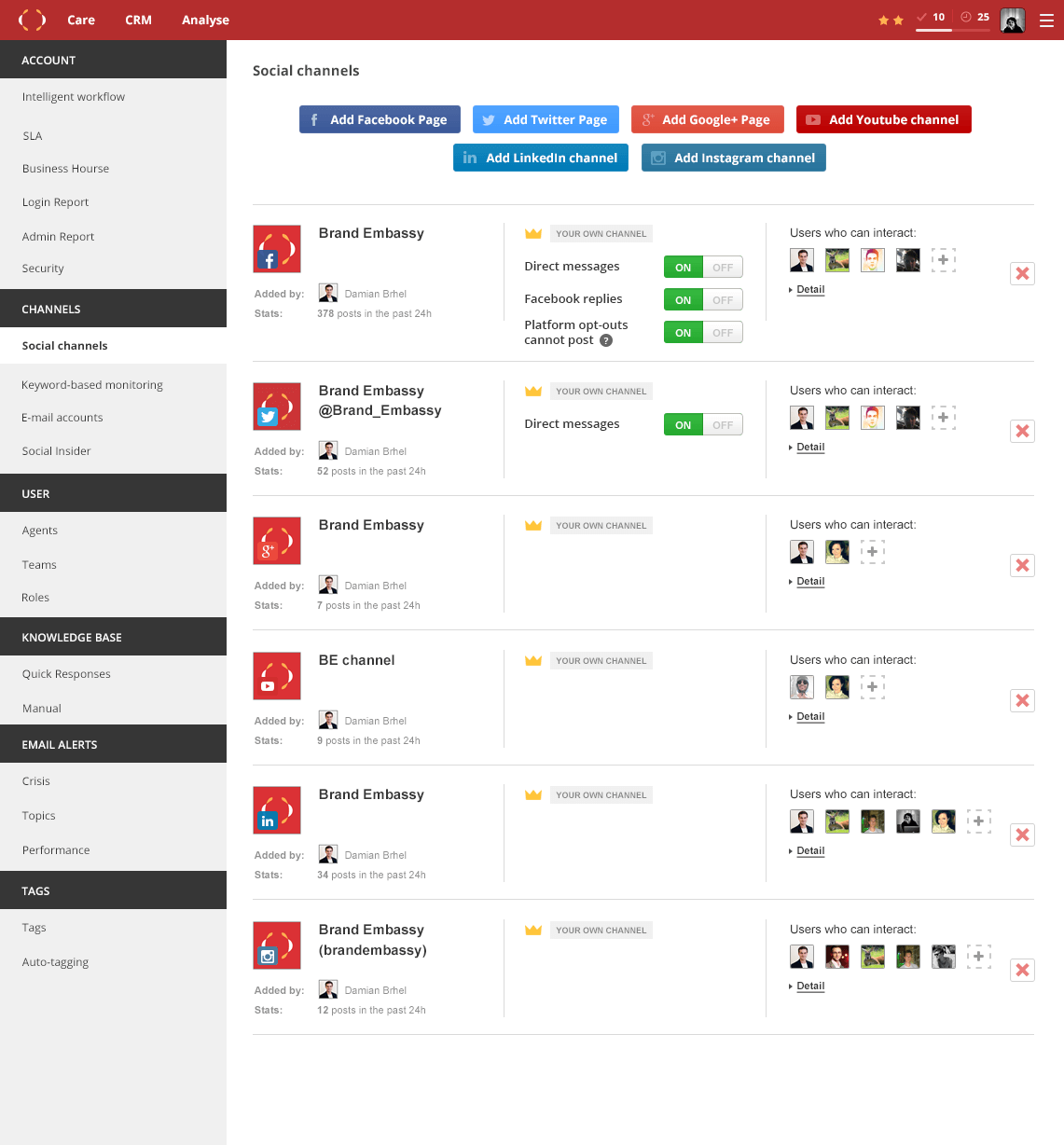 You can add all your digital channels here - that's what Brand Embassy was built to do! You can even add your support email address or set up keyword-based monitoring. Send us a message and we'll get it set up for you.
Now you're ready to answer your customers. Let's add more users to help you out.