In Brand Embassy you can set up two kinds of notifications
Email Notifications
Email notifications allow you to send a customized email based on the trigger event and conditions you choose.
User notification
Browser notifications are enabled by default and allow you to get notified if there is a new case in your inbox.

Sound Notifications
Once enabled, your browser will play a beep for each new message received on cases assigned to your inbox.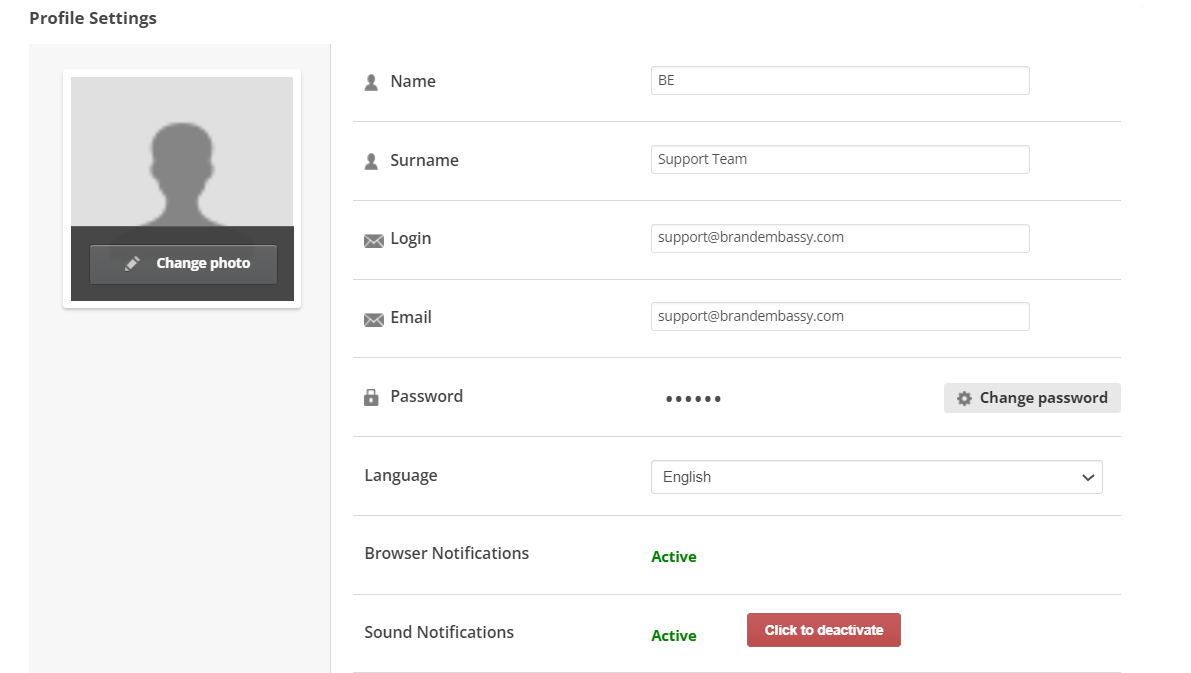 You will find the settings for that in your user profile, don't forget to save the change!
Not receiving sound or browser notifications?
Check the site settings on your browser and make sure all permissions are granted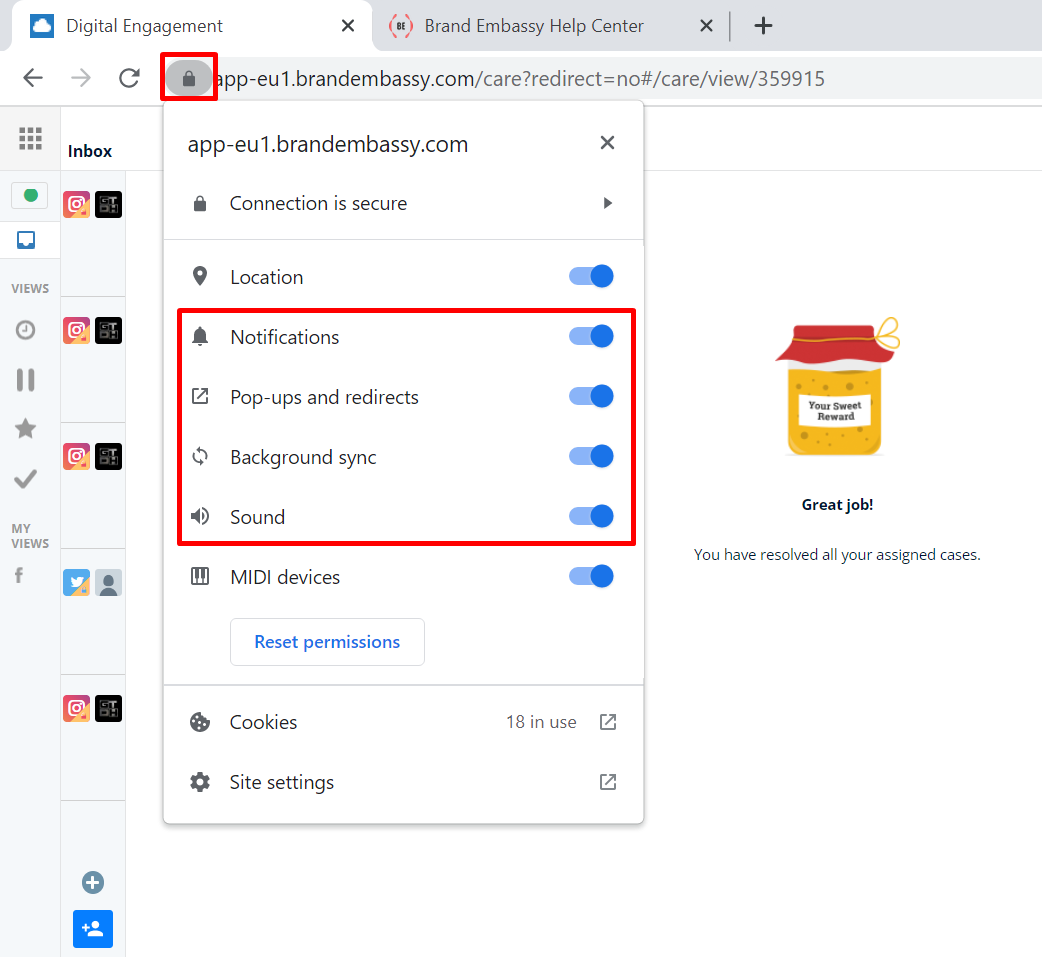 Still not working? Your browser needs permission from your computer to display notification banners and sounds. On your computer go to Settings > System > Notifications & actions and check whether your browser of choice is allowed to send Banner and Sound notifications.