Customer excellence isn't just about solving customer issues, but about enriching customer experience and building long-term relationships. Brand Embassy helps you know your customers with an integrated CRM (customer relationship management).
When you are replying to customers, their profile is visible in the customer card panel on the right side of your screen. Click the 'Customer Card' button to view the full profile.
Here you'll find their profile summary, contact information, past topics discussed, and a history of their cases. You can add a note related to the customer to help your coworkers get to know them better.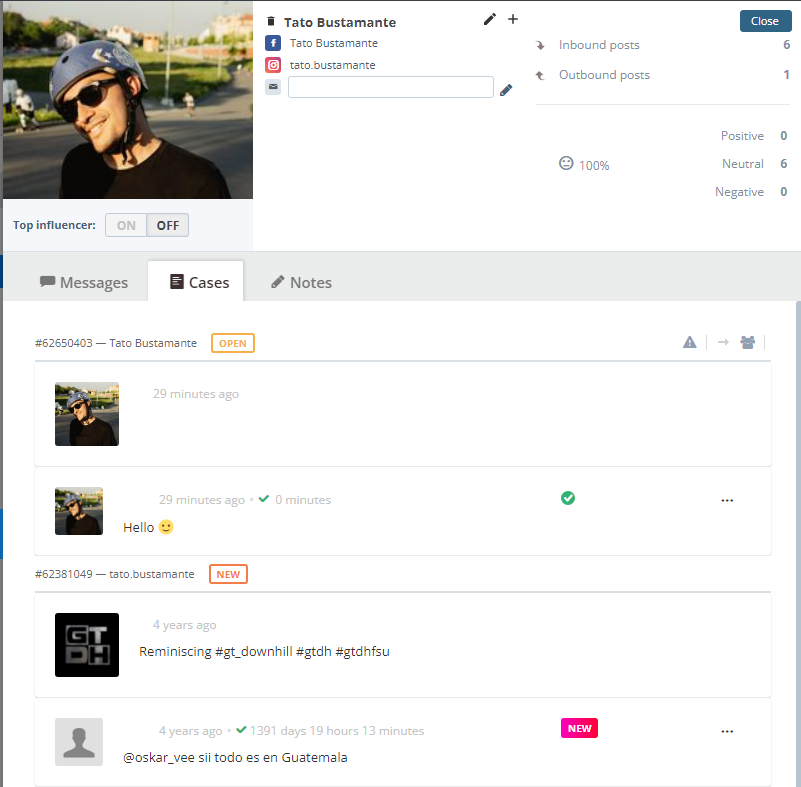 Now we know who we're talking to, so let's see how can we work even more efficiently!